Sharing Black stories, amplifying Black voices

More than five years ago, Radio Television Journalism (RTJ) students at Ivany Campus began investigating a generations-old injustice in the historically-Black community of North Preston. Using their skills as investigators,  storytellers and interviewers, the students shone a light on an historic and racially-charged land ownership issue with the launch of Untitled: The Legacy of Land in North Preston.
That work continues today with the support of students like Matthew Byard, a second-year RTJ student drawn to NSCC, in part, because of alumni's meaningful coverage of Nova Scotia's Black communities.
"Marginalized communities, specifically Black people, can be served by journalism that provides thoughtful, knowledgeable context to stories and issues that people can relate to," says Matthew. "Before I was a student, I recall seeing Vince Williams, who's now with CTV, hosting WTV on Eastlink and reporting on the Africville Church Museum; Valentine Nkengbeza on a homemade outdoor skating rink for kids in North Preston; and major local media networks reporting that they'd heard about the land title issue in Preston from the RTJ program."
Land for freedom
As some of Nova Scotia's first settlers, Black Loyalists were offered plots of land in North Preston in the 18th century in exchange for their support during the American Revolution – and again during the War of 1812. However, the British did not issue deeds or land titles for those plots. As a result, approximately one-half of North Preston residents do not have legal title to their land today — despite paying taxes on the land — leaving them unable to sell or deed it to their children.
What's more, many property boundaries have merged, new homes have been erected on the space between properties and vegetation has covered many boundary markers. While faculty and students from NSCC's Geomatics Engineering Technology Program have volunteered their time and skills to the project, there's still much to be done.
Journalism for change
Through Untitled: The Legacy of Land in North Preston, students are bringing necessary context and voices to the issue; and Matthew says there's another important outcome.
"We're contributing to a culture where stories of interest to the Black community have the mechanisms required for accurate, diligent and contextualized reporting — so they're not watered down and they reach the people most affected."
In 2017, the Province of Nova Scotia announced $2.7 million to address the land title problems in African Nova Scotian communities broadly. In late 2020, then Nova Scotia Premier Stephen McNeil, granted RTJ students his first interview fully-dedicated to the issue. Matthew, along with fellow students Hayden Fougere, Nicole Higgins and Victor Luis De Oliveira Gomes, were responsible for all aspects of the undertaking including question development, lighting, framing and editing.
"We worked hard to make sure we were prepared," Matthew says. "As we narrowed the questions down, I continued doing research and reached out to people in Preston for input and feedback. Then, we did mock interviews with a full camera setup. After all that, we just tried to not be distracted or intimidated by being on camera interviewing a sitting Canadian Premier. We relied on our experience and training and the confidence our instructor had in us."
Interviewing the Premier
Matthew says that as he sat opposite the Premier he simply wanted to present honest, thoughtful questions that could become part of Untitled: The Legacy of Land in North Preston
"My goal was to contribute to the public record and demonstrate to others the importance of this work. I hope people are encouraged to come on board and that I leave a legacy that my children are proud of."
When Matthew asked for the Premier's reaction to the current situation of the residents of North Preston, the Premier responded, "It is fundamentally wrong. It is rooted in systemic racism that was part of our history. It was a wrong that has taken far too long to correct."
Since its launch in 2015, the multi-year, multi-media project has been recognized with the Amnesty International Canada Youth Media Award and the Canadian Association of Journalists' Group Student Award of Excellence.
You can view Matthew's full interview with the Premier (YouTube), along with four additional new interviews at northprestonland.ca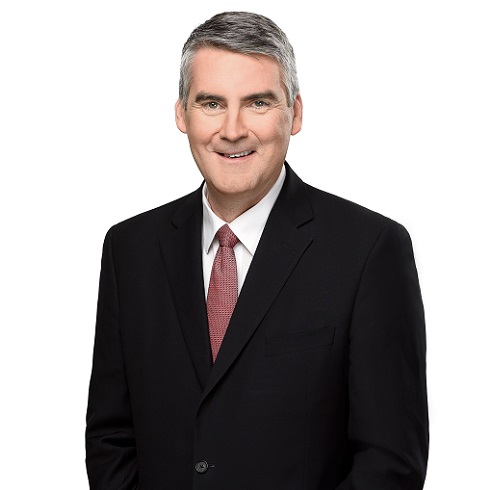 It is fundamentally wrong. It is rooted in systemic racism that was part of our history. It was a wrong that has taken far too long to correct.
The Honourable Stephen McNeil
Premier of Nova Scotia