Green buildings and sustainable construction
We demonstrate environmental best practices through the design, construction and operation of our facilities.
Our buildings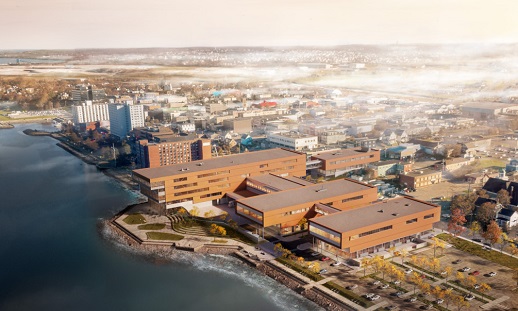 Sydney Waterfront Campus
Our new Sydney campus is scheduled to open in September 2024. This 300,000-square-foot building will relocate NSCC's Marconi Campus to the Sydney waterfront, revitalizing the downtown core of Sydney.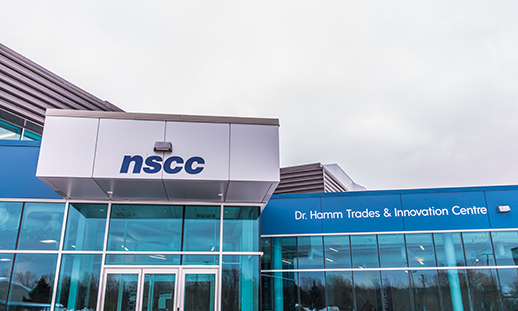 Hon. Dr. John Hamm Trades and Innovation Centre
This LEED Gold certified building features an HVAC system that's heated by a south-facing solar wall. The facility also houses systems designed to reduce energy and water consumption.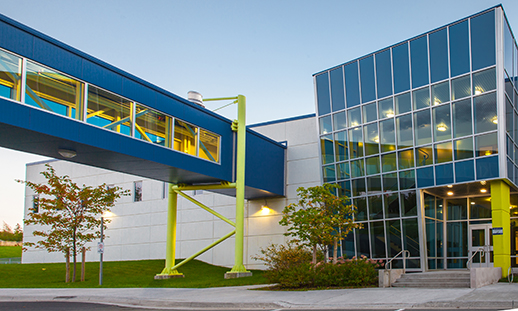 Marconi Trades Building
Marconi Trades Building, LEED Silver certified, is 55% more energy efficient than a traditional structure. It's one of the first LEED certified buildings on Cape Breton Island.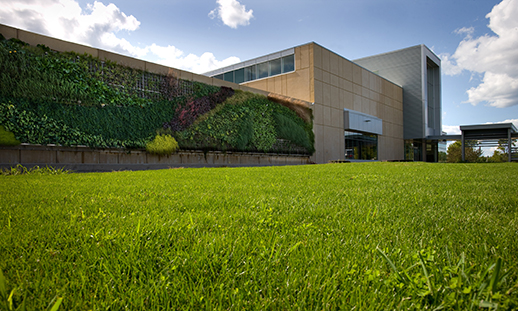 Centre for Built Environment
The
Centre for the Built Environment
, a LEED Gold certified 'living building,' is used to educate the NSCC community, as well as the general public, on sustainable best practices in building construction. It features several renewable energy sources, such as photovoltaic, wind power, geothermal and solar walls. The facility demonstrates ecological design practices that are restorative of natural ecosystems.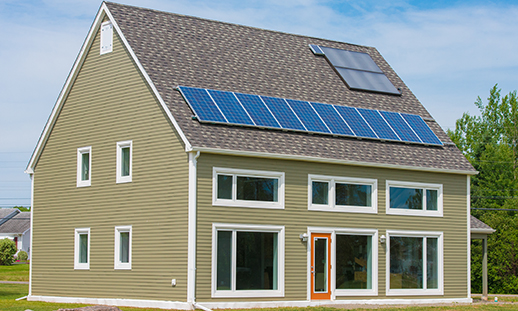 Pilikan House
Pilikan House
is a 'living lab' and demonstration site, where students can learn how to incorporate sustainability into residential construction. Requiring very little energy to run, the house relies on air-tight construction, extra insulation, triple glazed windows and passive solar heating. Solar photovoltaic power generates electricity to power lights and appliances.
Major renovation projects
Not only do we build new buildings to LEED certification standards, we constantly upgrade our infrastructure to make our campuses more energy efficient and sustainable.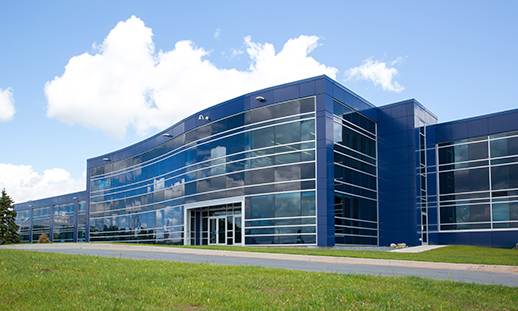 Curtain walls for efficiency
Curtain walls -- the outermost walls of a building -- help reduce the amount of heating and cooling required to keep buildings at comfortable temperatures. The Akerley Campus curtain wall upgrade has contributed to an overall energy intensity decrease of 33% since 2008. A similar upgrade at Lunenburg Campus was completed in 2017 (since 2008, energy usage at Lunenburg Campus has decreased by 27%).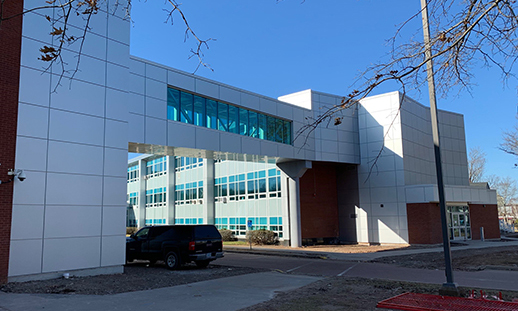 Accessibility upgrades
A new pedway was installed at Truro Campus, connecting McCarthy Hall and Forrester Hall. New elevators were installed at each end of the pedway, giving users with physical mobility challenges greater access between these key academic facilities.