Historical timeline
While the Nova Scotia Community College we know today was officially created in 1996, our history can be traced back well beyond 25 years to 1872, when Nova Scotia's first technical and vocational school opened.
As we celebrate our success over the last 25 years and beyond, we're taking a look back at our extensive roots, achievements and groundbreaking initiatives that continue to make a positive impact for many.
Explore our history by viewing the timeline of NSCC's major milestones.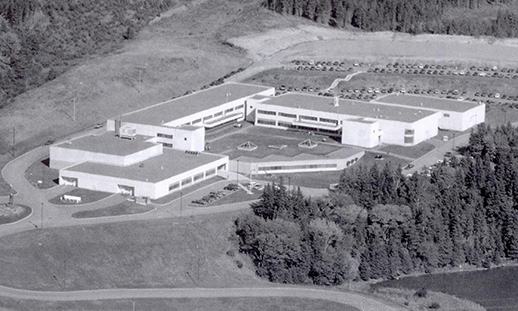 1872 - Halifax Marine School
Nova Scotia's first vocational and technical educational institution is established. Between 1872 and 1987, when it opens at its current location in Port Hawkesbury, the school's name changes several times.
Today, the Nautical Institute of Strait Area Campus continues the legacy of that first institution, delivering training that meets the needs of the marine industry.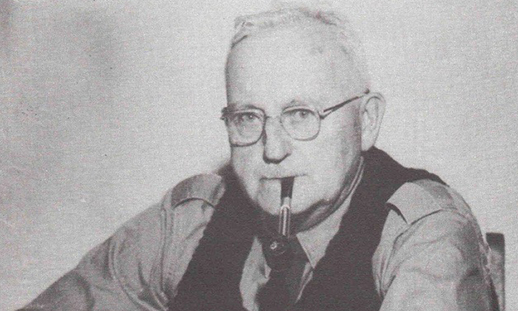 1946 - Major James Church
Following WWII, Major James Church moves the Canadian Army's No. 6 Vocational Training School from Halifax to Lawrencetown and begins offering land survey training at the Annapolis Valley Exhibition.
In the years that follow, the program moves to the Legion Hall and Hankinson's Store in Middleton before its permanent home is established with the construction of the Nova Scotia Land Survey Institute in 1963.
Today, the building is better known as the Centre of Geographic Sciences (COGS).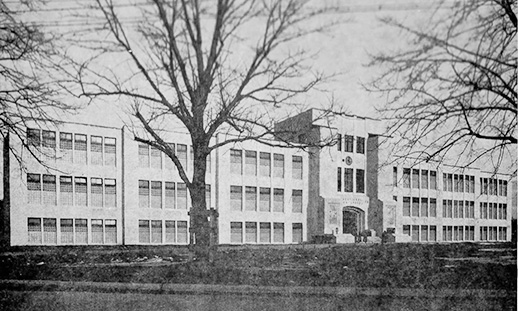 1950 - Predecessor schools
Many of the facilities that remain part of NSCC open in the 50s, 60s and 70s.
Although the Halifax County Vocational High School opens in 1950 and becomes the NSCC Bell Road Campus, the building closes in 2005 as part of a province-wide effort modernize the College's facilities.
Of the existing facilities, Truro Campus's Forrester Hall is the oldest, opening in 1961 as the Nova Scotia Teacher's College. Today, it houses classrooms, a lecture theatre, study spaces, offices and a café.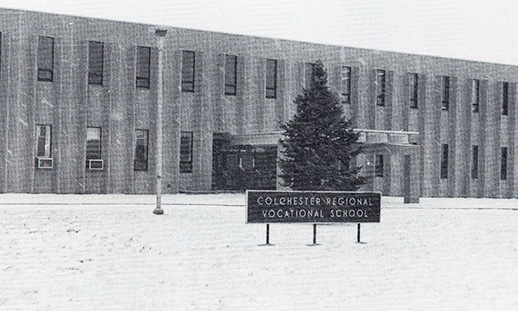 1988 - A beginning
The Province of Nova Scotia creates a community college system under the Department of Advanced Education and Job Training. It brings together 19 specialized, technical training institutions, many of which were founded in the 1960s.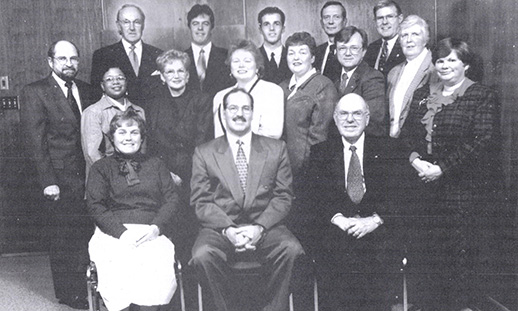 1996 - Bill 55
On April 1, the province proclaims the Community Colleges Act and NSCC is born in its modern form. In August, NSCC confirms its first Board of Governors.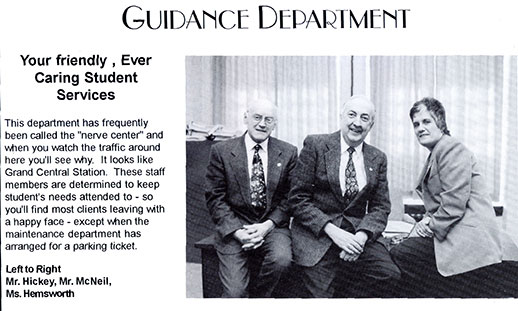 1997 - Student Services
NSCC forms a task force to expand the quality and range of services and programs for students. The group leads the development of a province-wide admission and registration approach and creates Centres for Student Success at each campus. These centres form the foundation for Student Services, Accessibility Services, the Writing and Testing Centres, and Career and Employment Services.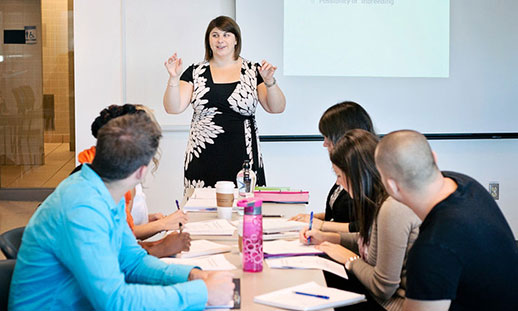 1997 - Professional Development
The Community College Education Diploma program launches for faculty and professional support staff. Today, NSCC Organizational Learning offers employees dozens of online and in-person learning options to help them build the skills and confidence they need to be successful, regardless of their role.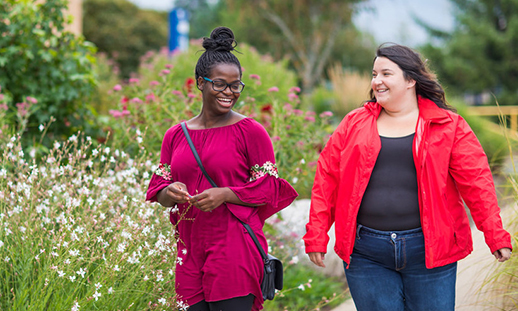 1998 - Diversity and Inclusion
NSCC develops dedicated roles to support the needs of Black and African Nova Scotian students, Indigenous students and those who experience physical or mental barriers to education.
The following year, NSCC launches college-wide disability services in partnership with the Province of Nova Scotia.
Today, the Human Rights, Equity and Inclusion Department aims to eliminate systemic barriers throughout NSCC and to foster an ecosystem that's welcoming to students, employees and community partners.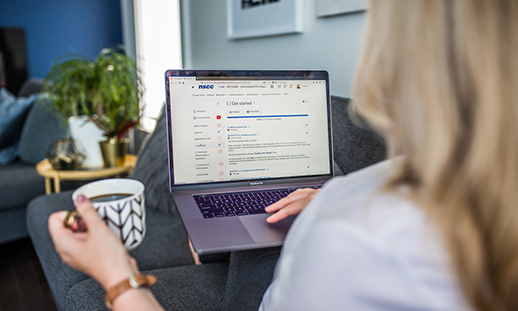 1998 - Online Learning
On May 20, NSCC launches online programming to support apprenticeship training. In 2018, the College introduces nine fully-online programs and eCampus officially becomes the College's 14th campus.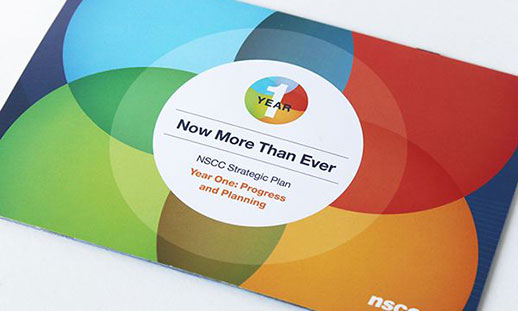 1999 - Strategic Plan
The College's first strategic plan is published, with the added values of diversity and accessibility. In 2001, NSCC partners with the Province of Nova Scotia to deliver the Adult Learning Program.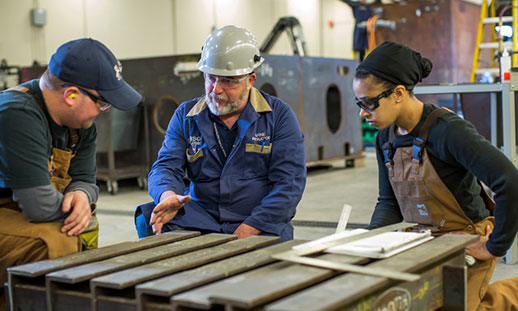 1999 - Customized Learning
NSCC launches its first customized training program with CIBC and readies call centre operators for work across the province.
Today, we collaborate with start-ups, non-profits, private sector businesses, industry, First Nations communities and others to design and deliver specialized training, upskilling courses and continuing education programs.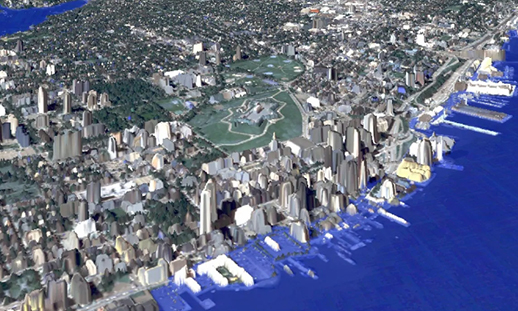 2000 - Applied Research
The College establishes an Applied Research division, which allows students, researchers and instructors to support external collaborators by developing practical solutions to industry's real-world challenges.
Today, we specialize in four applied research areas — energy, engineered technologies, geomatics, and environment and agriculture technology — and are considered one of Canada's top 50 research colleges.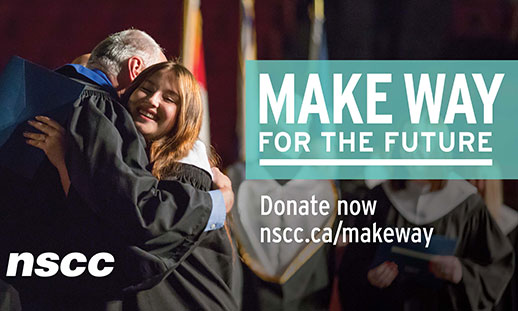 2001 - NSCC Foundation
The NSCC Foundation is incorporated and brings together eight separate campus-based charitable organizations. In 2019, the Foundation's Make Way Campaign concludes, raising $33M+ in support of student financial aid, programming, instructional equipment and centres of expertise. Thanks to the generous support of donors, the Foundation distributes $2.3M in student awards and urgent aid across the College in 2020.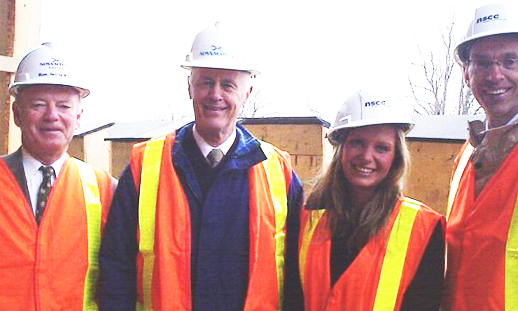 2003 - Historic Investment
The Province of Nova Scotia makes a landmark investment of $123M in NSCC. The investment supports the modernization of existing facilities across the province and the creation of a new campus, resulting in increased student capacity and enhanced programming.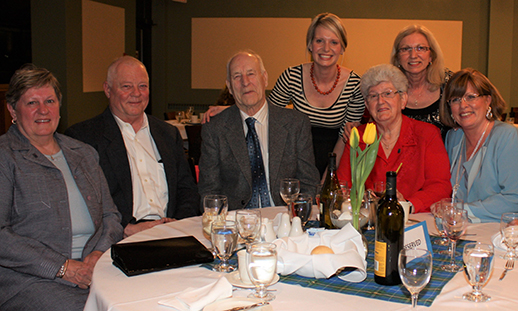 2006 - Alumni Program
NSCC's Strategic Plan recognizes alumni relations as a key activity to organizational growth. In 2015, the first college-wide alumni program launches.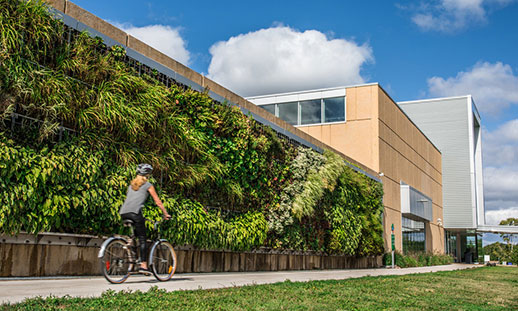 2007 - Sustainability
NSCC Executive pledges to become a leader in sustainability for the benefit of all Nova Scotians and soon commits that all new buildings and those undergoing major renovations must achieve LEED* Certification.
The following year, the first campus is BOMA Best Certified. In 2013, NSCC enrols in STARS** to track and improve the sustainability of all campuses and activities.
* Leadership in Energy and Environmental Design
** The Association for the Advancement of Sustainability in Higher Education's Sustainability Tracking, Assessment and Rating System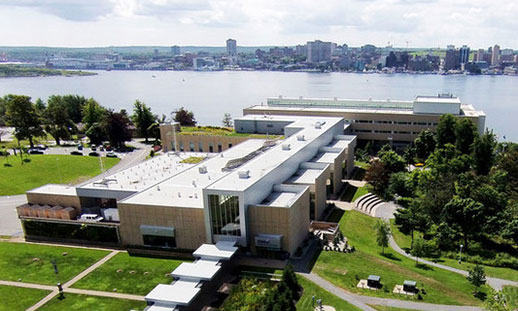 2007 - Waterfront Campus
NSCC opens the Waterfront Campus in Dartmouth. Four years later, it opens the Centre for the Built Environment wing.
In 2017, the campus is renamed in honour of former NSCC President Ray Ivany.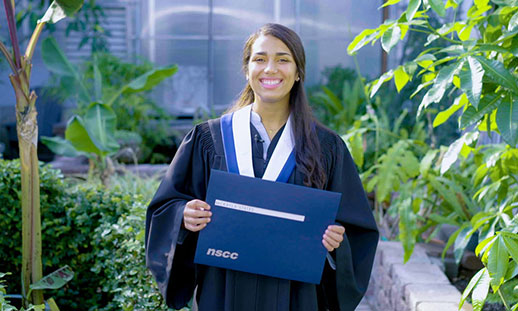 2008 - Milestone Enrolment
NSCC welcomes more than 10K students into its diploma and certificate programs for the first time. The College welcomes thousands more through apprenticeship, continuing education, continuous intake and customized training.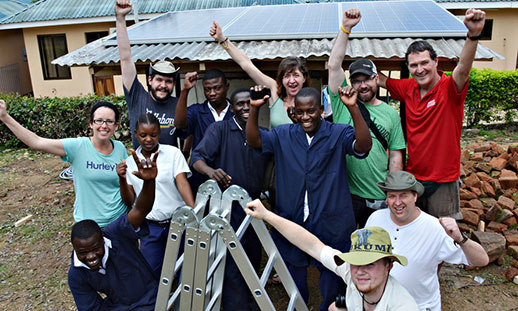 2009 - International
The College establishes NSCC International to infuse a global outlook into its curriculum, student learning and employee experiences, and to forge new relationships with global experts.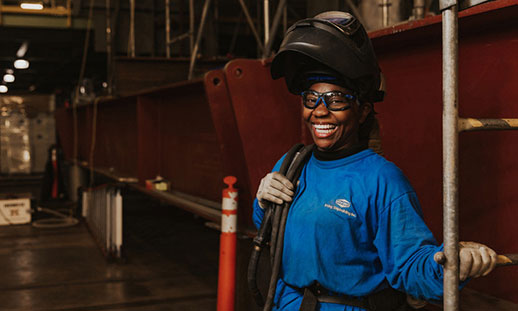 2012 - Pathways
NSCC and Irving Shipbuilding Inc. form the Irving Shipbuilding Centre of Excellence to support students from equity-seeking groups. Today, more than 135 individuals have received bursaries or participated in diploma programs, including graduates from Pathways to Shipbuilding Programs for African Nova Scotians, Indigenous Canadians and women.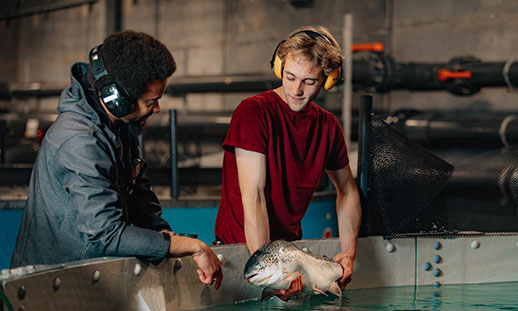 2016 - Work Integrated Learning
NSCC introduces a policy to formally tie curriculum outcomes to applied learning experiences completed outside the classroom. This brings added structure to the many on-the-job training opportunities that pre-date the creation of NSCC. Today, 99% of students complete some form of work-integrated learning, such as work teams, practicums, co-ops and sea time.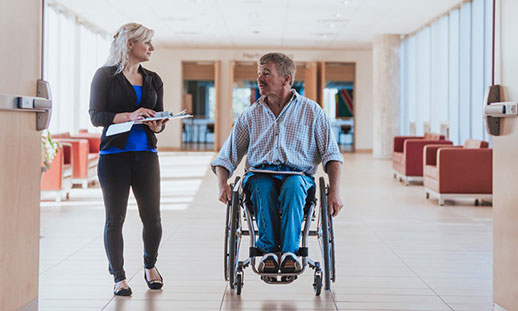 2018 - Accessibility
The College partners with the Rick Hansen Foundation and becomes the first educational institution outside of British Columbia to offer the Accessibility Certification™ (RHFAC) training program.
Work also begins on the Nova Scotia Post-Secondary Accessibility Framework. Completed in 2020, the document outlines Nova Scotia's post-secondary sector's commitment to ensuring access for persons with disabilities and others who experience barriers to accessibility through the proactive design and revision of programs, policies, practices, services and infrastructure.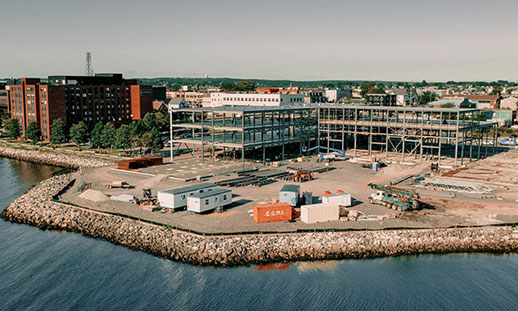 2020 - Breaking Ground
NSCC breaks ground on the Downtown Sydney Campus, which is set to open in 2024. The project is following LEED, BOMA Best and Rick Hansen Foundation Accessibility Certification™ standards.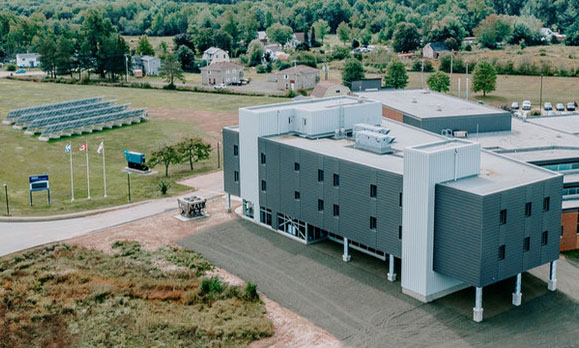 2021 - New Buildings
The College announces the opening of the IT Campus Information Technology Innovation Centre, the Campus housing and Innovation Centre at Annapolis Valley Campus - Centre of Geographic Sciences (COGS) and the Strait Area Campus housing.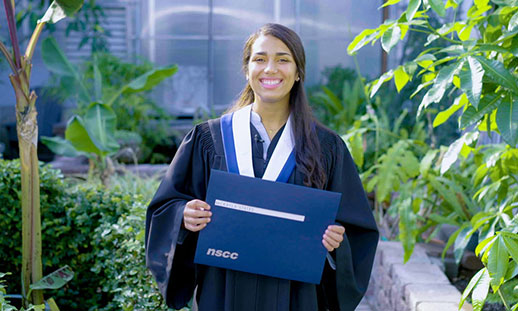 2021 - 25th Anniversary
Celebrating the positive impact made by students, alumni and employees on Nova Scotia's economy and quality of life from 1996-2021; and calling on our community to help envision and inspire the resilient, equitable, sustainable College that can prepare our province for what's to come.