Board of Governors – Members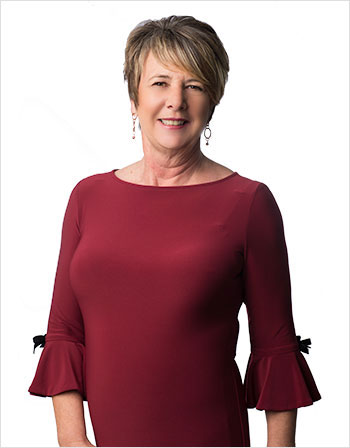 Karen L. Churchill
Chair
Karen L. Churchill has been a resident of Yarmouth, Nova Scotia since she was a child. Over the years, she has chosen to remain in the area and dedicate her time – both professionally and personally – toward nurturing its prosperity and building community.
She has a long connection with the College, graduating from the Cosmetology Diploma program at Burridge Campus in her early years. While her career path has evolved since then, Karen firmly believes her time at NSCC provided her with a strong foundation from which to grow.
For 15 years, Karen worked as a business executive, leading strategic and tactical operations initiatives. She recently concluded her work as Senior Director of Operations, BPO division of NTT Data Services.
Over her career, Karen has helped lead large-scale business transformations, exceeding company objectives. Her skills as a collaborative, equity-minded leader and team builder naturally lend themselves to her new role as NSCC's Board of Governors Chair.
Karen has enjoyed volunteering throughout her life, including with local organizations and community events such as the Rotary Club of Yarmouth and the Yarmouth Cup Yacht Races. For three years, she served as President of the Yarmouth Chamber of Commerce and currently chairs the NSCC Yarmouth and Digby Make Way campaigns and is a member of the Technology Advantage Program (TAP).
Karen happily lives in Yarmouth County with her husband, children, and grandchildren. She is so pleased that two of her children graduated from the College and are now proud fellow NSCC alumni.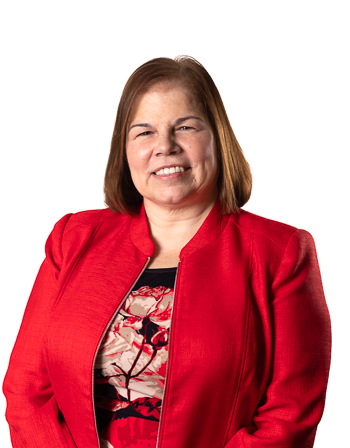 Jackie Poirier, FCPA, FCGA
Vice-Chair
Jackie Poirier has served as Director of the Nova Scotia Tax Services Office at the Canada Revenue Agency (CRA) since 2010. In this role, she is responsible for delivering various tax programs and services to Canadians. She has held senior management positions in the federal government since 1997. These have included Regional Director, Human Resources at the CRA; and Regional Director, Human Resources and Regional Director, Finance and Administration at Public Works and Government Services Canada (PWGSC). She began her career in management at the Royal Bank of Canada and joined the Federal Government in 1990 as an Auditor with Consulting and Audit Canada.
Jackie holds a degree in Bachelor of Business Administration from Mount Saint Vincent University (MSVU) and is a Chartered Professional Accountant (CPA).
She has been very involved in leadership roles within the accounting profession. Jackie served as Chairperson of the Confederation of Asian and Pacific Accountants – an organization whose membership represents over two million accountants in the Asia Pacific Region. She also served as Chair of Certified General Accounting (CGA) Canada's Board of Directors and as President of CGA Nova Scotia. In recognition of her services to the profession and the community, she was awarded a fellowship designation and a life membership in the CPA and CGA Association. She currently serves on the Boards of CPA Nova Scotia and the CPA Atlantic School of Business.
Jackie has also volunteered as a leader with Girl Guides and served on the Finance Committee of the World Association of Girl Guides and Girl Scouts. She is also a former member of the Advisory Board for the Centre for Women in Business at MSVU.
Jackie lives in Hammonds Plains with her husband and two children. In her spare time, Jackie enjoys travelling and exploring Nova Scotia and spending time with family.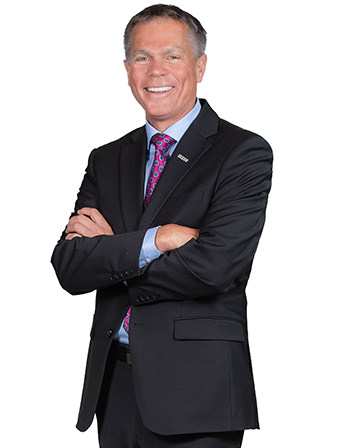 Don Bureaux, FCPA, FCGA
President
Don Bureaux, President of Nova Scotia Community College (NSCC), is an experienced leader dedicated to the education of adult learners throughout Nova Scotia. His background includes teaching, program development and administration, and collaborating with educational institutions around the globe to create successful learning opportunities for students.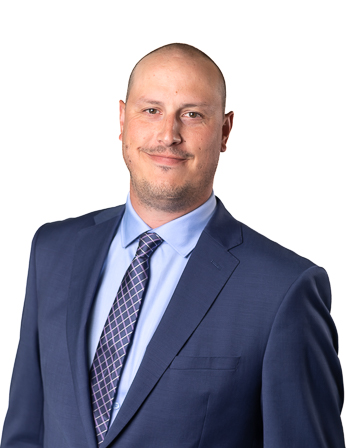 Mike Buist
Mike Buist is a member of NSCC's Facilities & Engineering department, working as the Electrician at Kingstec Campus. He began his career at the College in 2016 and enjoys the everyday challenges that come with maintaining the campus. He strives to stay active and immersed in the College community.
While Mike grew up in the Annapolis Valley, he pursued his dream of exploring Canada after he finished school, living in and travelling across Western Canada, eventually settling in Northern Alberta. There he found his passion and began working in the electrical trade, following in his grandfather's footsteps.
After several years as a Journeyperson and then supervisor across the residential, commercial, and industrial sectors, Mike returned home to the Annapolis Valley to pursue a meaningful career and settle with his young family.
Mike has found the meaningful career he sought through his work at NSCC. He enjoys working on campus and feels encouraged and supported in his goal to continue to seek new learning opportunities so he can add to his personal and professional growth.
Mike and his wife, Jan, are the proud parents of three beautiful children. During his spare time, Mike loves spending time outdoors, especially on a golf course or at the beach.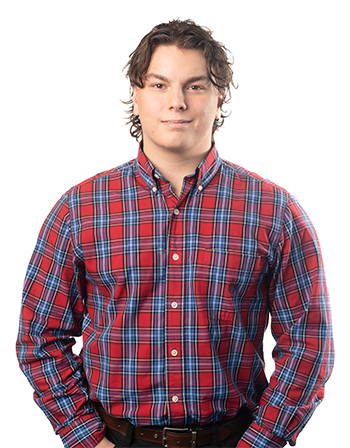 Fletcher Dares
Fletcher Dares is a first year Business Administration student at NSCC's Burridge Campus in Yarmouth. Although originally from Nova Scotia, he was raised in Inuvik, Northwest Territories. He decided to return home to pursue his post-secondary education.
His passion for the importance of STEM education and youth outreach has inspired Fletcher to volunteer with Skills Canada and local youth clubs that support robotics, 3D printing, and programming. Fletcher has been employed with the College working with youth robotics and 3D printing summer camps. He currently serves as VP Finance with the Burridge Campus Student Association.
Fletcher spends his spare time working on software programming challenges and enjoys personal fitness and weightlifting.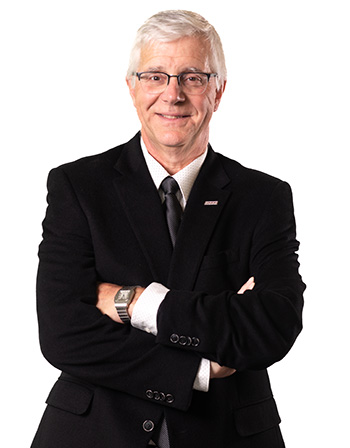 Dr. Lee Erickson
Dr. Lee Erickson holds a Bachelor of Science in Microbiology and a Doctor of Dental Surgery from Dalhousie University. He graduated in 1984 from the University of Western Ontario with his Master of Clinical Dentistry and moved back to the Maritimes, where he set up practices in Dartmouth and Bedford. He is currently an assistant professor at Dalhousie University where he has been teaching dental students for more than 25 years.
Dr. Erickson is keenly involved in organized dentistry. He served as the past president of the Nova Scotia Dental Specialists Society, and with the Atlantic Society of Orthodontics, the Northeastern Society of Orthodontists, and the Canadian Association of Orthodontists. He has also served on the Provincial Dental Board of Nova Scotia, the American Association of Orthodontists, the Dalhousie University Dental Alumni Relations Committee, and the NSCC Dental Assistant Program Advisory Committee.

An avid sports enthusiast, Dr. Erickson lives in Bedford with his wife Debbie and enjoys spending time with his three grown daughters and four grandchildren.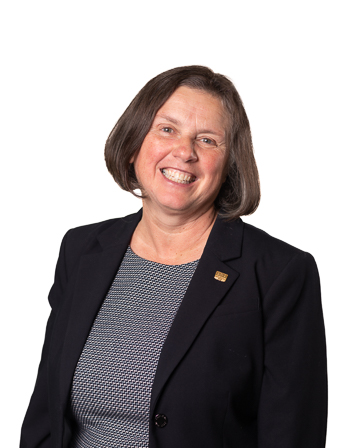 Dr. Krista Jangaard, MD, FRCPC, MHA
Dr. Krista Jangaard is the IWK Health Centre's president & CEO. Krista first joined the IWK in 1996 in the division of Neonatal-Perinatal Medicine. In 2008, she assumed the role of Medical Director of the Neonatal Intensive Care Unit and in 2010 became the Neonatal-Perinatal Medicine Division Head. In 2016 Krista became the VP Medicine and Academic Affairs at the IWK and in 2018 assumed the permanent role of president & CEO. In addition, Krista is an associate professor at Dalhousie University in the department of pediatrics and the department of obstetrics and gynecology.
Krista completed her medical training at Dalhousie University where she also later earned a Masters of Health Administration and was awarded the Glenn Moore Memorial Award and the Nova Scotia Association of Health Organizations Award for Academic Excellence.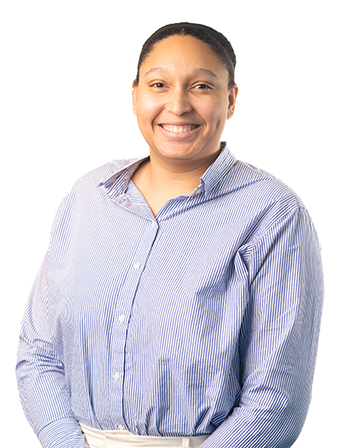 Alyssa Jones
Alyssa Jones is a mature international student who hails from Kingston, Jamaica. She is currently in her second year with the IT Generalist Diploma program at Strait Area Campus. In addition to her studies, Alyssa serves as a Community Assistant with the Strait Area Campus Housing team and volunteers as a tutor to students requiring support.
Alyssa is a graduate of George Brown College where she received her Chef Skills Certificate. She applied her skills working as a chef in both Jamaica and Canada for several years before moving into the area of corporate hospitality. During this time, she has held many managerial and supervisory roles.
As a strong leader with an entrepreneurial spirit, Alyssa has already developed two successful culinary ventures and looks forward to the day when she can apply her IT skills to kick-start her own IT consulting firm.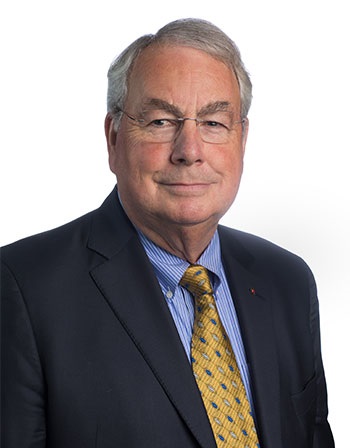 James (Jim) King
Vice Admiral Jim King retired from the Canadian Armed Forces after a 38-year career in the Royal Canadian Navy.

After an extensive career at sea, including command of the destroyer, HMCS HURON, and the Fifth Canadian Destroyer Squadron, he served in senior staff positions in Canadian Headquarters in Halifax and Ottawa and at NATO Headquarters in Brussels.

He represented Canada on the Canada-US Permanent Joint Board of Defence, and has acted as a senior military advisor to three Chiefs of the Defence Staff and four Ministers of National Defence on key issues involving NATO, the UN, Peacekeeping, NORAD, Ballistic Missile Defence and Canada-US security relations.

Admiral King is the President of CFN Consultants (Atlantic) Inc. specializing in assisting companies with Canadian Government procurement opportunities in the defence, aerospace and ocean technology domains, Industrial Technological Benefits (ITB), and global supply chain participation.

He is President of the Athenaeum Society of Nova Scotia, and Chair of the Centre for Ocean Ventures and Entrepreneurship (COVE).

He is a graduate of McGill University with a BA in International Relations and a graduate member of the Royal College of Defence Studies in London.

Admiral King is an avid outdoorsman, sailor and motorcyclist; he and his wife, Barbara, share interests in travel, reading and film. Their son, David, lives in Vancouver.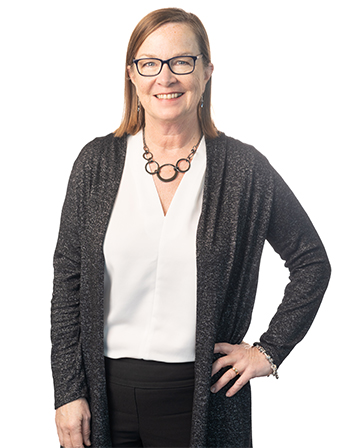 Diane MacConnell Cameron, CPA, CA, CRM
Diane MacConnell Cameron is a designated Chartered Professional Accountant (CPA), a passionate advocate of continuous learning and believes in leaning in on one's strengths to foster innovation and collaboration.
Hailing from Pictou County, Diane has been employed with Empire Company Limited for over 16 years, currently working as Director of Risk Management. In her early years, Diane articled with Grant Thornton LLP, attaining her Chartered Accountant (CA) designation in 1990. Together with a like-minded colleague, Diane established Sobeys Inc. as Nova Scotia's first CA training office in industry – helping to open up a new stream of CA training opportunities for students in the province and beyond.
Contributing to community is important to Diane. She dedicates her time and expertise serving as a member of the Board of the Pictou County Wellness Centre, as Chair of the Audit Committee and has served on the Boards of the Institute of Chartered Accountants of Nova Scotia, CPA Nova Scotia, as well as several local not-for-profit boards.

Diane is a graduate of Mount Allison University and, in 2019, achieved her Canadian Risk Management designation with Dalhousie University and the Global Risk Management Institute. Most recently, Diane and her husband, proud parents to grown children Katelyn and Sam, have been brushing up on their biking skills along some of Nova Scotia's beautiful trails.
Laurissa Manning
Laurissa Manning is a creator, innovator, and change-maker with a passion for building strategy and connections. She is a values-driven leader who can motivate and exceed business directives. She has experience in fund development, grant and proposal writing and government relations with both for-profit and non-profit sectors.
Laurissa believes in continuous learning. She is a multilingual, independent, and confident entrepreneur with over 20 years of event management and strategic planning. She has founded and operated businesses in the health, wellness, and event management sectors.

She loves to work in the background to help others reach their full potential – coming in, creating a plan, and then helping design and develop what is needed to succeed.

She is also a community builder. Throughout her career, Laurissa has enjoyed helping foster an inclusive and collaborative environment where everyone's voice is heard.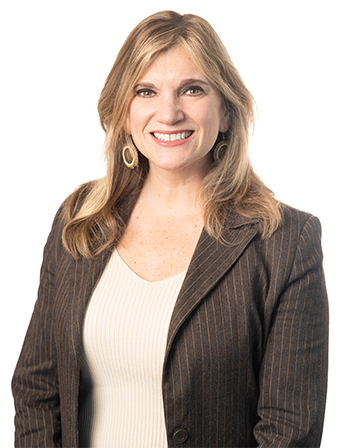 Sara Napier
Sara is President and CEO of United Way Halifax – a role she has held for over three years and one she loves and cares about deeply. Previous positions include Vice-President of Strategy and Marketing at the IWK Health Centre Foundation, media and external relations for NSCC, and community economic development for the Region of Queens Municipality.

A dedicated volunteer, Sara has always been connected to youth organizations within the Halifax region and most recently as a volunteer and supporter of HomeBridge Youth Society. She has also served on the National Brand Task Force for Children's Hospital Foundations of Canada, the Board of the Sobey Executive MBA Alumni Association, and as a LORAN Scholar mentor and selection committee member.

In addition to these commitments, Sara is presently a Board member of 211 Nova Scotia and Engage Nova Scotia. In the past few years, Sara has received the Halifax Progress Women of Excellence Award, an Innovation of the Year Award from the League for Innovation in the International Community College Network, and an Alumni Impact Excellence Award from the Sobey School of Business. Sara holds a Master's Degree in Business from the Sobey School of Business at Saint Mary's University, a Bachelor of Public Relations from Mount Saint Vincent University, and a Community Economic Development Certificate from NSCC. While studying at Saint Mary's University, Sara's research project focused on values-based leadership including the manifestation of kindness, authenticity and forgiveness within corporate settings.

Sara's most recent, rewarding volunteer work is serving as a mentor to younger, passionate professionals, dedicated to doing all they can to make our community the best it can be.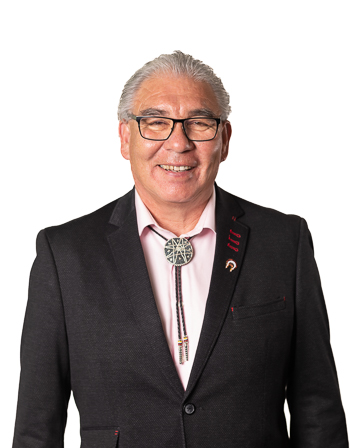 Chief Sidney Peters
First elected as Chief of Glooscap First Nation in 2012, Chief Sidney Peters is focused on building a strong community, rejuvenating culture and supporting economic development. As a community leader, Chief Peters works closely with not-for-profit groups, band councils, tribal councils, municipalities, and federal and provincial governments.
Chief Peters holds a diploma in Agricultural Modernization from the Nova Scotia Agricultural College in Truro. He has an extensive background in Indigenous housing with organizations such as Canada Mortgage and Housing Corporation (CMHC) and the Native Council of Nova Scotia. In 2006, Chief Peters became the Senior Advisor on Aboriginal Housing with CMHC and remained in the position until 2008 when he moved to The Confederacy of Mainland Mi'kmaq (CMM) as the Manager of Lands, Environment, and Natural Resources.

Chief Peters resides in Masstown, Nova Scotia with his wife, Darlene, and his two children, Dylan and Joecy. Together with his Council colleagues, Chief Peters hopes to instil a sense of pride in all community members inside and outside of Glooscap First Nation.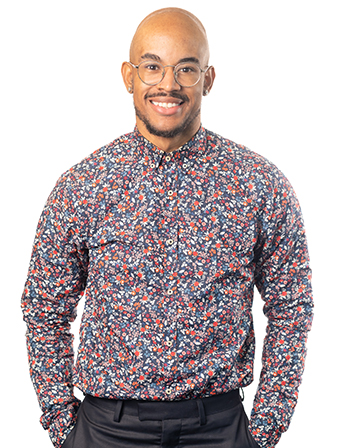 Quentrel Provo
Quentrel Provo is a singer, songwriter and an award-winning anti-violence activist. He is the founder and CEO of the Stop the Violence brand and movement which he formed after the tragic killing of a family member in 2012. Known as Mr. Stop the Violence, Quentrel is passionate about taking a stand against violence and promoting a message of love and inspiration. On June 10, 2016, Stop the Violence Day was proclaimed in Nova Scotia to promote awareness and kindness, and honour victims and families impacted by violence.
For his many achievements in activism and service to his community, Quentrel has been recognized by The Coast as Silver Best Activist, he was awarded the Doctor Wenonah Foster Community Service Excellence Award by Veterans Affairs Canada and was awarded the Delmore "Buddy" Daye Learning Institute Ancestral Award for Civic Engagement in 2018. In 2019, he received the Senate of Canada 150 Medal and was named as one of the world's Top 100 Most Influential People of African Descent Under 40 – the first African Nova-Scotian to receive the honour. In 2020 he was named 1 of 20 Outstanding Black Men in Canada by Shifter's Magazine and was a recipient of a Paul Harris Fellowship award from the Halifax Harbourside Rotary Club in 2021. He also serves as a Justice Champion for the Michaëlle Jean Foundation.
Quentrel's commitment to important causes and his community continues through his engagements, speaking and singing at schools and conferences, and hosting Stop the Violence initiatives across the province and country. Through his work he aims to spread the message of love against violence and raise awareness throughout Nova Scotia and beyond.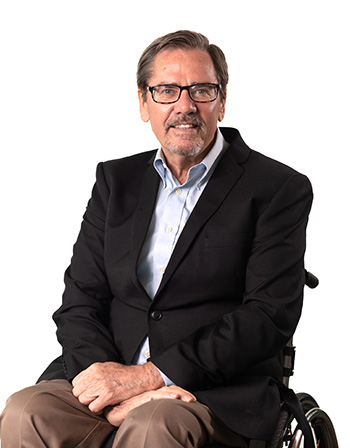 Gerry Post
Gerry Post is best known in Nova Scotia for his advocacy to improve accessibility for persons with disabilities. Internationally he is known for his work in city planning, geomatics and public sector modernization. He was born in post-war Holland and then his family immigrated to Canada in the early 1960's. He fell in love with the country because of its abundant geography and opportunities – but his gratitude for Canada and its veterans stems back to his upbringing in Holland.

Gerry graduated from Ryerson Polytechnical Institute in 1975 with a Bachelor of Applied Arts in Urban Planning and began his professional career as the youngest municipal Director of Planning in Canada with the Town of Ajax. He made his way east in 1976, when he became the Director of Planning for Windsor-West Hants in Nova Scotia.

Gerry has worked for the Council of Maritime Premiers as a land use and geomatics advisor and became involved in international development in Latin America through the University of New Brunswick. He spearheaded an expert panel that helped to revolutionize Ontario's land registry system through a public-private partnership.

In 1990, Gerry became the CEO of Eastcan Geomatics and won the Nova Scotia Export Development award. He also worked as a Senior Manager at KPMG on projects to modernize land records management in Jamaica and the public sector in Qatar, as well as the Bangladesh Environmental Management Project, the Jordan National GIS Strategy, and the City of Amman Master Plan. The master plan project was recognized with the World Leadership Award in Town Planning and Urban Governance. He also partnered with the Mayor of Amman to create the Amman Institute for Urban Development, a think-tank that advised many organizations and governments in the Middle East and was recognized by the World Bank in its global urban development strategy.

Gerry was an advisor to the Prime Minister of Grenada in 2013, working to reform the country's land and environmental planning records system when he fell ill, which resulted in him becoming paralyzed from the waist down. Since then, Gerry has worked extensively with the accessibility movement. He won a Nova Scotia Human Rights Award in 2017 for his work as the spokesperson for the Bill 59 Community Alliance which advocated for and assisted with drafting the Nova Scotia Accessibility Act.

Gerry came out of retirement in 2017 to become the inaugural Executive Director of the Nova Scotia Accessibility Directorate. Here he established a partnership between NSCC, the Rick Hansen Foundation and the Province of Nova Scotia to introduce the Rick Hansen Association Accessibility Certification Program to our province. Gerry is currently retired while remaining active as a volunteer and advocate for accessibility and community planning.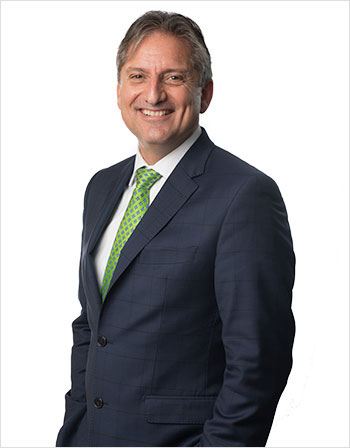 Jeff Ransome
Jeff Ransome is the General Manager of the Halifax Marriott Harbourfront, the current Chair of Discover Halifax, and a member of the Halifax Special Events Advisory Committee.

With over 30 years of tourism and hospitality experience, Jeff believes deeply in the tourism industry's ability to enrich the communities that embrace it. Jeff sees the effects of a healthy tourism industry benefiting visitors and locals alike, and he is actively engaged in growing tourism as a catalyst to build a better Halifax. Jeff has sat on the Mayor's Advisory Council for the tourism industry and he is the former President of the Hotel Association of Nova Scotia and Treasurer of the Hotel Association of Canada.

Jeff entered hospitality management because of his love of food and the food service industry, which led him to work with casinos, cruise ships, and hotels. Jeff attributes his success to his passion for the industry.

Jeff holds a diploma in hotel restaurant management from Sheridan College, a Red Seal from Humber College in culinary management, and a certificate in hotel real estate and investment from Cornell University.
Nicole Robinson
Nicole Robinson has served as an instructor with NSCC's tourism programming for two decades. She is one of Canada's first certified female distillers and one of the region's certified Prud'homme Beer Sommeliers.
In addition to teaching at the College, Nicole has found numerous enterprises to help foster her creative spirit. These include owning and operating a business, consulting, and working as a travel host, sommelier and travel writer. Her numerous professional pursuits have allowed her to share her passion for global education, community partnerships and the craft beverage industry.

Nicole began her tourism training in St. Andrews, New Brunswick, after which she moved on to further her education at both Thames Valley University, England and Vancouver Island University, BC. She also takes great pride in having graduated with her NSCC Adult Education diploma.

Nicole's passion lies in her love of travelling the globe and learning about best practices in tourism and the importance of culture in relation to self-growth. However far she travels afield, Nova Scotia is her home. It's her love of the diverse and culturally rich communities in the province that makes this corner of the world so special to her.
She resides in Kentville with her family – which includes several beloved pets. Committed to enhancing her community, Nicole is an avid volunteer – supporting the Rotary Club of New Minas, coaching youth basketball teams and assisting with numerous community events. In any spare time she finds, Nicole can be found relaxing on one of the many beautiful beaches around the province.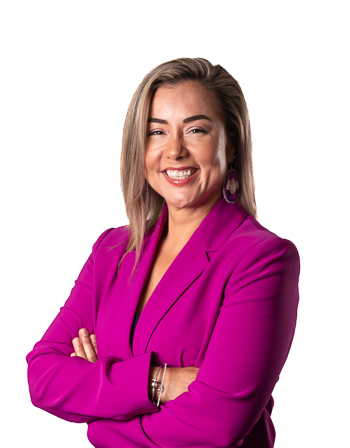 Shawnee Sylliboy
Shawnee Sylliboy joined NSCC in 2016 and is currently the Indigenous Community and Cultural Liaison Coordinator at IT Campus. She is also the Chair of the NSCC Indigenous Employee Resource Network and a founding member of the NSCC Mi'kmaq Joint Working Committee.
Throughout her career as an Indigenous entrepreneur, educator, speaker and advisor, Shawnee has championed for Mi'kmaq communities and advocated for greater representation. Her work is guided by the principles of diversity and inclusion and places great importance on building strong relationships with First Nation communities throughout Mi'kma'ki to achieve a brighter future for all generations.

Shawnee holds a Bachelor of Arts Community Studies from Cape Breton University, with a concentration in Mi'kmaq Studies. As a result of her education and lived and professional experiences, she takes great pride in her work to support students on a pathway to possibility through appreciative advising.

Shawnee is of Mi'kmaq and Blackfoot decent. She is originally from Sipekne'katik/Indian Brook First Nation but has called Membertou First Nation home for more than 20 years. She is also the proud mother of four children.

Shawnee is an animal lover. He favorite pastimes include various physical and outdoor activities, decorating and spending time with her children, family and friends.
Kathleen Yurchesyn
Born and raised in Sydney, Cape Breton, Kathleen Yurchesyn is a passionate and engaged advocate for the region's future growth and prosperity. Following her graduation from the Public Relations Degree program at Mount Saint Vincent University in Halifax, she initiated her career at a marketing and communications agency in St. John's, Newfoundland and Labrador.
Kathleen eventually moved back home to Nova Scotia and is serving as Vice President, Operations and Corporate Development with Novaporte. This is a transformational development involving the creation of the most strategic transportation and logistics hub on North America's East Coast. She is excited to be a lead on a project that, once realized, will be a tremendous economic opportunity for Cape Breton.

Over the past four years, Kathleen also led the Cape Breton Regional Chamber of Commerce as CEO – a position she took on at 27 years of age. During her time at the Chamber, she has implemented strategies to help grow the organization and region. She has also contributed to the local business community through her advocacy work – encouraging collaboration and cultivating positivity.

Kathleen's skills include strategic development and implementation and corporate communications, along with organizational leadership and project management. She has demonstrated her ability throughout her career as a collaborative, self-directed and disciplined leader of projects and initiatives across many disciplines. She committed to and passionate about the growth and revitalization of Cape Breton.

In her spare time, Kathleen is an avid 'spinner' and spin instructor at the YMCA. She loves to cook and enjoys food, wine, music, and travel. She is a fervent reader and considers herself a lifelong learner. While her travels have taken her around the world to over a dozen countries, her favourite destination is being by the water in Beaver Cove, Nova Scotia.