African Nova Scotian ECEs are needed now, more than ever before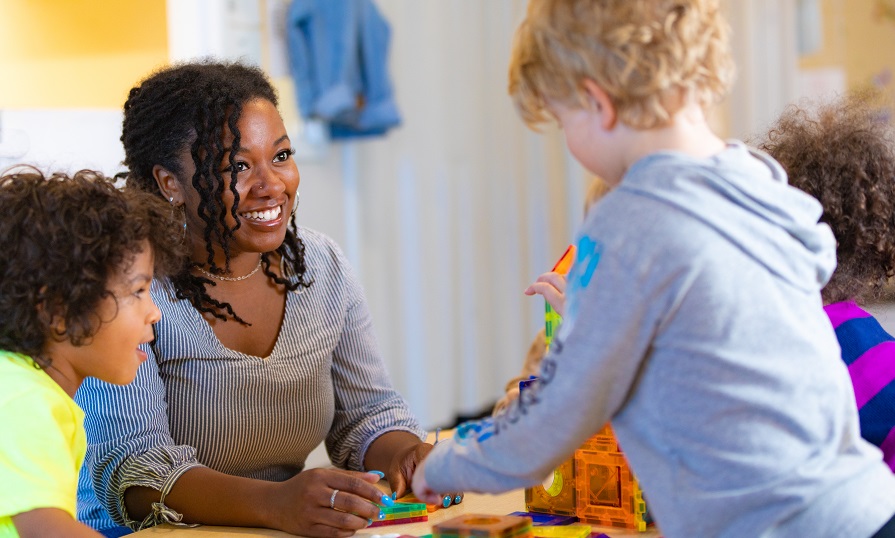 NSCC's Akerley Campus is offering Early Childhood Education in an entirely Africentric learning environment. This means you:
Learn with an African Nova Scotian cohort.
See yourself represented in the classroom.
Learn from respected African Nova Scotian educators.
Program snapshot
Start date: January 2023
Location: Akerley Campus
Length: 2 years
Credential: Diploma
African Nova Scotian ECEs are important
African Nova Scotian early childhood educators play an important role in shaping anti-racist practices in early learning childcare programs by providing education, lived experience, understanding, family support and physical representation of the children and families enrolled in childcare programs across the province.
Representation of African Nova Scotian ECEs in early learning programs is significant to the proper growth and development of the African Nova Scotian child. Children need to see diversity in their environment, not just hear about it. And with Nova Scotia rolling out a pre-primary program for four-year-olds across the province, employment-ready ECEs who are African Nova Scotian are needed now more than ever.
Become an ECE
Learn the major theories of child care and development, giving you the knowledge and skills you need to graduate in two short years. Then you'll be ready to work with infants, toddlers, preschoolers and school-aged children in settings like licensed daycares, family resource centres, early intervention clinics and public health services.
Financial support
Annual bursaries may be available through the province's African Canadian Services Branch. View bursary details
Learn more and apply
To learn more and apply to our Africentric ECE offering at Akerley Campus, contact