Two-Eyed Seeing
Blending perspectives and protecting Unama'ki

As a child, Kieran Wasuek Johnson spent her summers discovering nature alongside Mi'kmaw elders and natural resource professionals at Nikani Awtiken Youth Camp on the Bras d'Or Lakes.
Those years of exploring the woods of Cape Breton led her to NSCC, where she pursued her long-held interests in natural resource management and environmental sustainability.
"Elder Albert Marshall told me that nature is a reflection of us," says Kieran, a graduate of the Strait Area Campus Natural Resources Environmental Technology Diploma program. "If she is healthy, productive and thriving, then so are we."
Blending the strengths of two worldviews
Today, Kieran is a camp mentor who practises Two-Eyed Seeing by weaving together her traditional knowledge and formal training to protect, discover and experience the woods, waterways and natural environments of Unama'ki. In 2019, she received the Chief Noel Doucette Memorial Youth Education Award in recognition of her outstanding contributions to the Mi'kmaw community and to Nova Scotia.
"To ensure future generations have equal or better opportunities than we have today, we need to be responsible stewards of the earth," says Kieran. "We all depend on the natural world. It's very important that Indigenous youth, and all youth, establish a relationship with, and a respect for, the environment."
This past summer, Kieran completed her program's work placement with the Eskasoni Fish and Wildlife Commission (EFWC). As a salmon intern, she spent her days working in the streams, collecting various data. Upon graduation, Kieran was welcomed on as EFWC's Species at Risk Mapping Coordinator where she now works to locate and catalogue at risk species of plants and animals.
"I put everything I learned into play at work," says Kieran. "From effective field observations and efficient data collection to office-based data analysis to putting forth a strong work ethic – it was learned through my training at NSCC. The program really prepared me for being out in the workforce."
Future plans
Kieran plans on continuing her postsecondary studies at the University of New Brunswick, where her college education will count towards a degree.
"I plan to always practise Two-Eyed Seeing," says Kieran. "By taking the Western ways of knowing and learning and the Indigenous ways of knowing and learning – blending the positives from the two perspectives – I'll walk a more meaningful path."
You may also like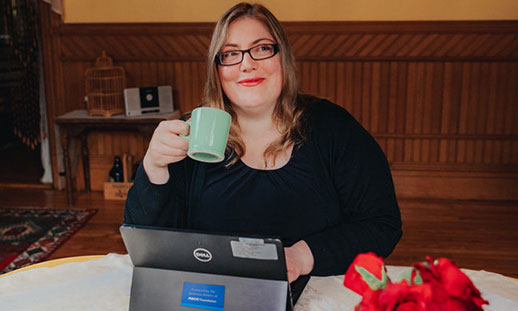 Compassion for learning
With support from generous donors, Rebecca Lombardo and nearly 500 other students were loaned laptops to support their continued learning and connect them to virtual support services at the College during the coronavirus pandemic.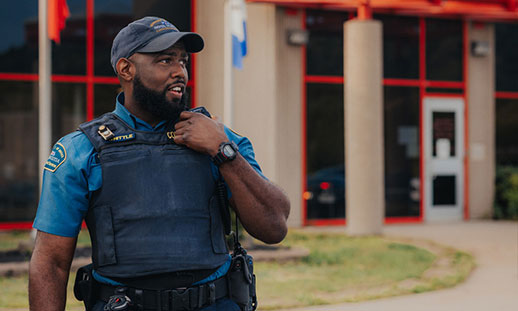 Standing on guard
Trinidadian army veteran Davis Whittle came to Canada in search of new opportunities and to complete the Criminal Justice program at NSCC. He's now a Correctional Officer at the province's largest correctional facility.