Where she's meant to be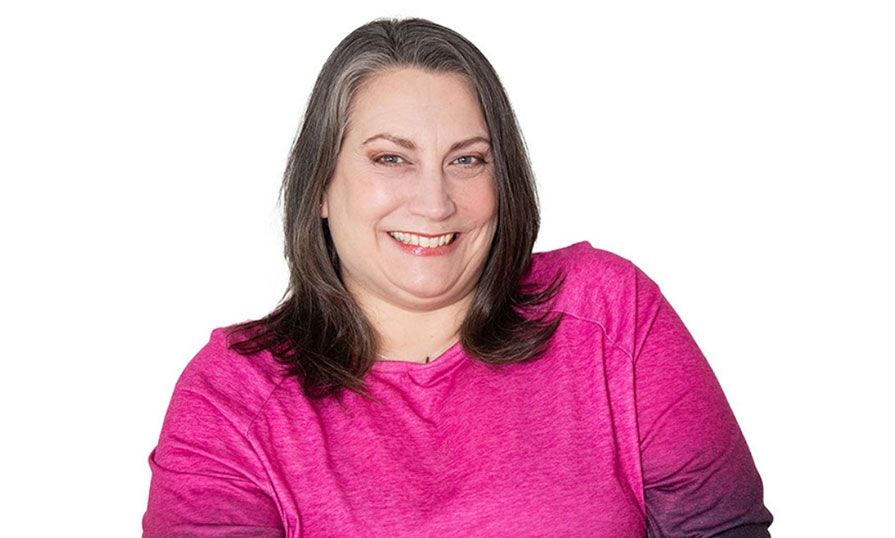 Enrolling in the Practical Nursing Diploma program was an easy career decision for Mary Durant, one of two fall Convocation valedictorians. The Cole Harbour native spent 14 years with Nova Scotia Health after graduating with a Secretarial Diploma from NSCC's Akerley Campus in 1992
"Having worked in the health and medical field for so long, this was a natural progression for me," says Mary. "I feel this is where I'm meant to be at this time in my life."
Mary says that the program's strong reputation and the high regard in which its instructors are held are what initially drew her back to the College. She adds that her classmates were her biggest source of inspiration.
"The Practical Nursing faculty have given me a solid foundation on which to stand," says Mary. "They guided me and shared their vast knowledge and experience while the individuality and diversity of my classmates provided me with so much inspiration and enthusiasm."
Getting involved
Mary is no stranger to seeking out opportunities through which to learn and grow. In addition to her Practical Nursing and Secretarial Diplomas, she also holds a Bachelor of Arts in Canadian Studies from Mount Saint Vincent University. She also worked as an Early Childhood Educator and taught English abroad for several years.
"Each person I've worked with has been an important part of my journey," she says. "I drew inspiration from so many people."
Another source of inspiration for Mary while at the College was her role as student representative on NSCC's Board of Governors. The Board is responsible for establishing the governing policies that direct the College in its pursuit to enhance the social and economic well-being of Nova Scotia through training and education.
"Working with the Board of Governors was an amazing learning experience on a whole other level," says Mary, who sat on the Programs Committee and made many lasting contributions during her 2-year term including through Jack.org.
The journey ahead
The lifelong learner says that this most recent accomplishment is simply a chapter in a much longer story. Similarly, while her route to the medical field may appear unconventional to some, Mary says that each experience has granted her unique insight into how people interact with one another. These experiences, combined with her education, demonstrate her deep commitment to never stop learning from everyone and everything around her.
The graduate will be heading back to Nova Scotia Health with her new credential. "I'll be working at the Dartmouth General Hospital full-time and also casually at a long-term care facility," she says of the busy road ahead of her. "I'll also continue my education and work toward becoming an RN."
When asked what words of advice she would like to share with her fellow Class of 2022 graduates, Mary says, "Self care is important. Remember to take time to reflect, unwind and recharge. Be kind to yourself."
Adding, "You've persevered through a time of great stress and uncertainty. When things look hard, or when you doubt your abilities, think back on this time and remember everything you've accomplished and the work you put in to get here."