Nova Scotia is Where It's At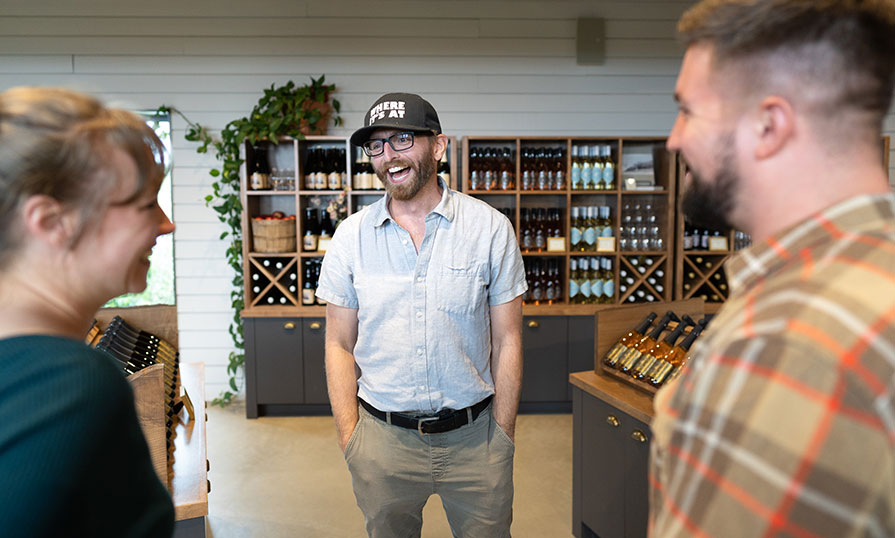 There's no shortage of things to see, do and taste in Nova Scotia's Annapolis Valley region, and Jeremy Novak, owner of Where It's At Tours, is excited to show it all off. From ghost walks and wine tastings to boat, burger and flying tours, he's helping tourists and locals alike discover what makes Nova Scotia so appealing.
Where It's At
"Nova Scotia is a perfect blend of being historically-charming and deliciously-trendy," says Jeremy, who moved from Western Canada to Wolfville in his early 20s in search of education and adventure. Though, he would stay for the opportunity.
"Tourists, both domestic and international, are interested in what we have to offer," he says. "We have world-class sparkling and white wine, layers of history, tremendous tides, education and adventure. It's an amazing honour to be a representative of this valley."
Where It's At Tours offers a series of custom, private and small-group tours featuring the Annapolis Valley's many wineries, breweries, cideries, distilleries, restaurants, lookoffs, beaches, museums, gardens, attractions and more.
A ghostly encounter
While Jeremy joined the Entrepreneurial Club on his first day at NSCC Kingstec Campus, the Business Administration - Financial Services grad's entrepreneurial focus wasn't clear until he met a famous cemetery guardian.
"Fifteen years ago, I went on Alan Melanson's Candlelight Graveyard Tour in Annapolis Royal and was blown away by his history lesson," says Jeremy. "With Alan's encouragement, I created Valley Ghost Walks, which is led by the character 'Jerome the Gravekeeper'."
Valley Ghost Walks became Jeremy's first tour company. The spooky walks through streets and cemeteries throughout the Annapolis Valley raise funds for other local theatre organizations and remain popular today. The weekly productions are what initially opened Jeremy's eyes to the tourism potential of area and inspired him to explore other areas of interest.
"Wine tours are the bread and butter, but there's room to be more creative," says Jeremy. "I have to work harder in the slower months to tap into the year-round tourism. You have to make hay while the sun is shining, so it's a good thing our busy season in the Valley is so long."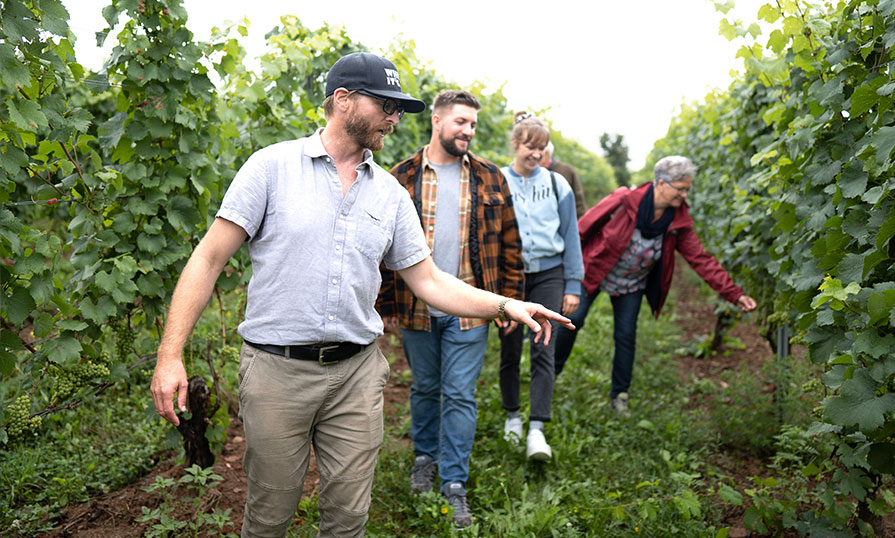 Creative collaboration
Jeremy says that while he still draws on what he learned in his program, there was equally important learning outside of the classroom too.
"NSCC helped me with the confidence I needed to start my own business," he says. "It's because I got involved with extra-curricular activities. School ought to be a protective and encouraging place to foster productive and beneficial fun and the College did just that. I'm a huge fan of NSCC."
Jeremy's enthusiasm for getting involved endures today. In addition to showing off the Valley through his companies, Jeremy also moonlights as a host for Alternative Routes Tours and the Magic Winery Bus — where he secured one of his first tour-industry jobs more than 10 years ago.
"I still take wine bus shifts because it's fun," he says. "There's no better way to connect with 75 thirsty guests. By the end of the tour, I want my guests to feel more excited about our Valley than before."
Where It's At Tours also co-hosts specialty excursions with the Annapolis Valley Flight Training Centre, Huntley's Dive Shop, Banks Bikes, Burger Wars and Phantom's Freakshow Haunted House, to name a few.
Jeremy says that, regardless of where and for who he's conducting a tour, he feels his purpose is to pass his passion along to his guests. Ultimately, he says, Where It's At Tours is strengthened because of his various guiding experiences.
Cheers to the next adventure
"I just completed my two best-ever months of my life and I'm having so much fun along the way," says Jeremy of summer 2022. "I love doing what I do, but I always say that it's not hard to say good things about where we live."
The entrepreneur and lover of all things Annapolis Valley says that with the province as the backdrop for his tours, it's pretty easy to be excited about heading to work each day.
"In Nova Scotia, we punch above our weight class, and I can't think of a more desirable place to put in an effort."
Fast Fact:
After graduation, Jeremy added to his education by taking advantage of an Articulation Agreement between NSCC and Acadia University. Through the agreement, Jeremy was able to enter the third year of Acadia's Bachelor of Business Administration degree program.