Covers for Comfort

Carla Bezanson says that when a State of Emergency was declared for Nova Scotia to respond to the global coronavirus pandemic, she couldn't help but think about the many seniors in nursing homes who were now unable to receive visitors.
"My grandfather was in a nursing home for a long time," says Carla, who's a two-time
Ivany Campus
grad. "He adored it when I'd bring my guitar with me for a visit and play for him and the other residents."
The memory inspired Carla and her long-time friend and fellow
Music Business
alumni Kristen Wells to launch the online initiative
Covers for Comfort
. By facilitating virtual serenades from Nova Scotian artists including Ben Caplan, Dylan Guthro and Jessie Brown (to name a few), Kristen and Carla are brightening the days of isolated individuals of all ages across Nova Scotia and beyond.
"We need the arts now more than ever," says Kristen. "It's been so rewarding to use music to deliver messages of love to people who need it most."
An encouraging start
Using Instagram, Kristen and Carla drew on their industry networks — forged during their time at NSCC as well as lengthy careers in the local music scene — to sign more than 50 artists up to participate. 
"The response we've received has consistently been 'yes, I'm in and how do I get started,'" says Carla. "We even have musicians reaching out to us now."
More than 60 covers and personalized messages have already been shared online for missed birthdays, long bouts of separation from loved ones and words of encouragement for frontline workers. The requests are still pouring in.
Kristen adds, "Covers for Comfort has been an amazing way to spread the love, connect with old friends and play some great music along the way. My great-grandmother actually made the first request — Mull of Kintyre by Paul McCartney, which was performed by Alexander MacNeil of Alexander and the Great Ones."
Real connection
The Covers for Comfort partners believe that the need for comfort at this time comes from the unsettling feeling that results from not knowing when life will return to normal.

"Whether it's a question of when you will go back to work, or the next time you'll be able to hug your parents, it's scary not having those answers," says Carla.

The two agree that they never dreamed the initiative would grow as quickly as it has. In a time of necessary social distancing, the Ivany Campus alumnae say the success of the initiative is a testament to a global need for real connection.

"We just wanted to feel like we could make to make a difference for people who were struggling," says Carla.

Kristen adds, "Being connected is so important right now. We're so grateful to our artists — and to everyone making requests — for helping make this happen."
Send your love
If you would like to request a cover to comfort someone you love or feel could use some cheer right now, you can contact Carla and Kristen at . You can follow them on Instagram at coversforcomforthfx
Related Stories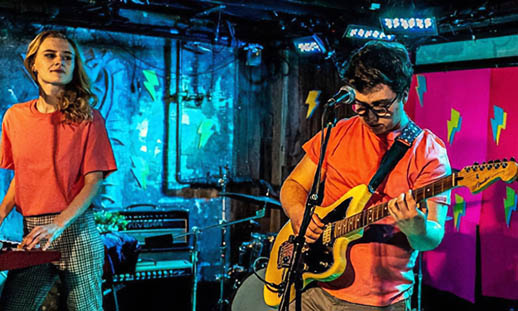 The Revival Initiative
NSCC students launch online music series during pandemic.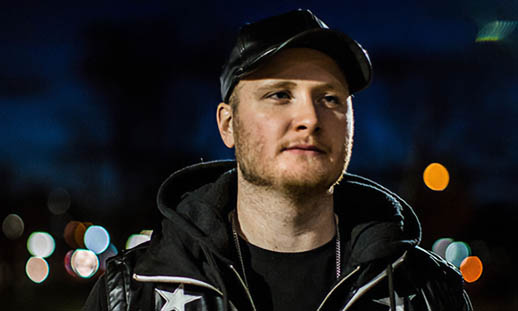 Producing the sound of success
Two-time NSCC grad Corey LeRue is the producer, songwriter and DJ for Neon Dreams.