Producing the sound of success

An unwavering passion for music is the driving force behind Corey LeRue.
The two-time NSCC graduate has gained national and international acclaim as the producer, songwriter and DJ of one of Canada's hottest new groups, Neon Dreams, having completed an extensive tour and the release of major radio hits Marching Bands and Find a Way.
Among their many recent successes, the group reached a major milestone when selected to train in the Alan Slaight JUNO Master Class in partnership with the JUNO Awards in 2016. As a result, they performed during the 2017 Juno Awards Gala in Ottawa.
"It was an incredible weekend celebrating Canadian music," says Corey. "To be put on that platform was an incredible boost of confidence - to know what you're doing is on the right path."
Now, he's blazing his own trail in the music industry.
Representing the East Coast
Shifting his focus from performing and touring, Corey has his sights set on the world of songwriting and producing. After returning from a songwriting stint in Nashville, Tennessee with Grammy award-winning artist Gordie Sampson, and securing a music publishing partnership with Hyvetown Music in Vancouver, Corey announced he is following his dream to establish his own recording label here, in Nova Scotia.
"It's very important to me that my label is based in Halifax. There is a sweet vibe here and my focus is to bring artists here," says Corey. "When artists start gaining traction, they are forced to go to big cities like Toronto or L.A. I want to build the scene here in Halifax."
He says celebrating local talent will help stimulate the music industry in the province.
"It's important to give shine to the East Coast," he says. "As Halifax continues to grow, and the spotlight on East Coast musicians continues to grow, we will see the industry grow as well."
Inspiring future artists
Shortly after he graduated from NSCC's Radio Television Journalism program, Corey's love for the music industry led him back to NSCC to complete the Recording Arts program.
"I wanted to take my passion for music and turn it into a career," says Corey. "I went for it, took the plunge, and I think I've been rewarded for it."
To the up-and-comers embarking on their careers in a competitive market Corey says, "It's not easy. No career is easy. In a music career, your success comes from whatever you did to make it happen. If you do not push yourself, it ends there. If you can get through it and stay with the music you love, you'll be rewarded."
He adds, "It's not always pretty, but you're fighting to have one of the coolest jobs in the world."
Interested in a career in music?
Explore your program options:
Related Stories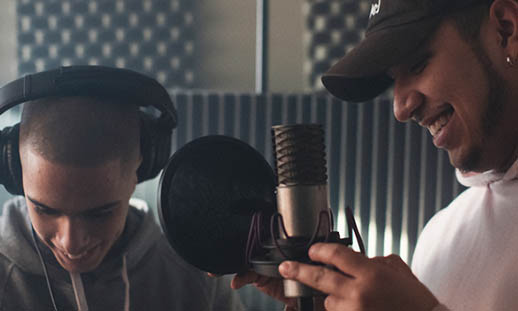 Raise your own bar
Get to know NSCC alumni and music producer, Jordan Williams.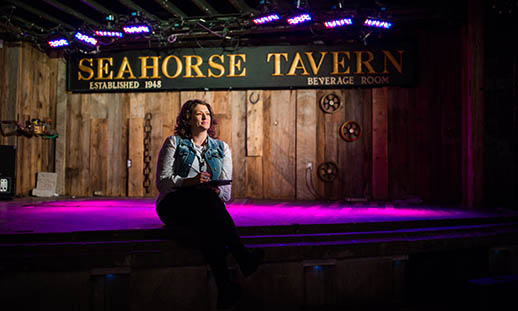 Managing talent
Multi-award-winning NSCC PR grad heads talent management agency.