Welcome to Wedgeport

In 1994, the sudden collapse of the first Seongsu Bridge in South Korea claimed the lives of 32 people and injured 17 others. It was a tragedy that would ignite Simon An's passion to pursue a career that could help prevent such disasters in the future.
"My dad told me the story," says Simon An, Burridge Campus Welding grad. "It was painful to think that the collapse took so many innocent lives. It made me think that I could become a welder or inspector and keep people safe."
Simon notes that while his love of making things and the pride he felt in his repair work strengthened his career choice, he worried that negative social attitudes towards tradespeople in his country could weigh on his future.
He explains, "In South Korea, people who work in trades are often unappreciated. I wanted a place that was truly equal to anybody — somewhere fair for my future."
I wanted to become a true Canadian. I knew that by being away from a big city, where there are lots of new Canadians, I would have more opportunity to learn, mingle and understand.
Simon An
Coming to Canada
Simon began researching immigration programs around the world so he could finish his secondary schooling, learn English and prepare for a career as a welder. By chance, just a few months earlier, the Government of Canada and the Atlantic Provinces had launched the Atlantic Immigration Pilot Program (AIPP). Simon says that the program was exactly what he needed.
"I found it was less expensive to come to Nova Scotia than many places, but I didn't know much else. I just knew that I wanted to become a true Canadian. I had to adjust to a new language — including body language — and I wanted to learn from Canadian people."
Wanting to avoid larger cities that might give him more opportunity to speak his native tongue, Simon discovered Amherst, Nova Scotia.
Pathway to permanent residency
After graduating from Amherst Regional High School through the Nova Scotia International Student Program, Simon remained focused on his dream of becoming a welder. "I didn't want to move. I wanted to stay."
As the only college in Nova Scotia that grants credentials eligible for the AIPP, Simon says NSCC was the perfect fit. After completing his diploma at Burridge Campus, a former classmate called with a job offer from Wedgeport Boats Ltd. As a designated employer under the AIPP, the company offered a clear pathway to gaining the permanent residency status that Simon was working so hard to realize.
"I make fuel tanks, hydraulic tanks, light shades and basically anything metal for boats," says Simon. "I'm still learning about boats though, so sometimes my co-workers need to explain what something is but they're very helpful, passionate and really great to work with."
He adds, "I'm so proud of myself. This kind of pride comes from being at a good workplace — Wedgeport Boats is one of them."
Plans for the future
At just 21, Simon says he's still learning about Canadian customs, the English language, boats and the local area but he's excited to hopefully, one day, raise a family in Nova Scotia. "This is somewhere where children can run around and have fun. It's quiet and peaceful and the people are friendly and welcoming."
"You can weld anywhere, but I want to be here."
Fast Fact
The Atlantic Immigration Pilot Program helps address labour market challenges by attracting and retaining skilled foreign workers and international graduates. NSCC is the only College in Nova Scotia that grants credentials eligible for the program.
Related Stories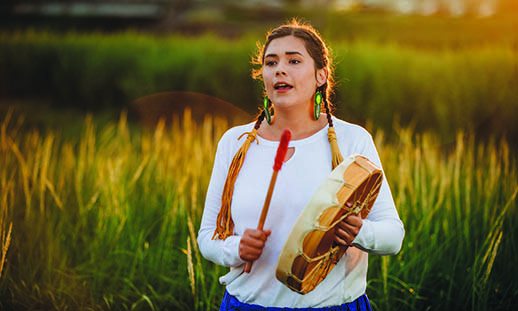 Courage to lead
Mika Francis, a Kingstec Campus grad, is a drummer, singer and advocate for Mi'kmaq youth, culture and Missing and Murdered Indigenous Women.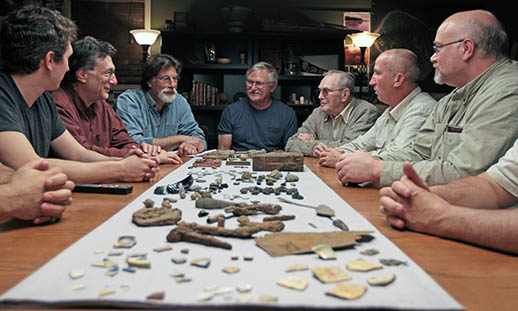 Hunting for treasure
NSCC community helps bring History Channel's hit show to international audiences.