Grad opens therapeutic mini animal farm in Mount Denson

"My dad lived with mental illness his whole life," says Charlotte Paul, owner of Dragonfly Haven Therapeutic Farm. "He was an Indigenous person, and his father had been in the Indian Residential School System. It had a big impact on his life and it led to drug addiction and alcoholism."
Charlotte says that her late father's love of animals—particularly the turkeys and chickens he raised—did wonders for his physical and mental health. "The idea for the business really came from my memories of him and everything I learned in Social Services at NSCC." She explains that a class assignment on the subject of advocacy in professional practice really got things going. "I knew I could really do something. This is my passion."
The animals
The Kingstec Campus graduate and her partner, Howard, opened the therapeutic farm in July 2017. While this is Charlotte's first farming adventure, Howard is an experienced dairy farmer. "Eventually we will have cows too," she adds.
The farm is now home to two mini horses, a donkey, a mule, four goats, two miniature potbelly pigs, two Guinea pigs, two cats and a bunny named Zoro.
Since opening, Charlotte has hosted as many as 50 visitors a day at her Mount Denson-based farm for day camps, a petting farm and other farm adventures. A custom-built trailer also allows Charlotte to bring the farm to people who may not otherwise be able to experience it. "We bring fences and set it up just like a barn."
Helping others
"I knew I could really do something for people like my dad—people who struggled with addictions or have social phobias, Post Traumatic Stress Disorder, autism or Down syndrome," says Charlotte.
She is also giving back to NSCC by creating work experience opportunities for Social Services students. Jessica Lutz, who is entering her second year of Social Services at Kingstec Campus, says that working with Charlotte has been an incredibly positive experience. "I deal with social anxiety and depression myself and I've grown so much being here."
Dragonfly Haven also offers inclusive employment opportunities through Nova Scotia Department of Community Services (Project 50 (PDF 1MB)) and other organizations. "These groups creates job opportunities for people with exceptionalities, and I am proud to support them."
In the coming months, Charlotte says that she will be working to bring her animals to more audiences, such as elder care facilities, correctional facilities, mental health facilities, Indigenous communities and public and private schools. She adds enthusiastically, "I hope to change as many people's lives as possible!"
Related Stories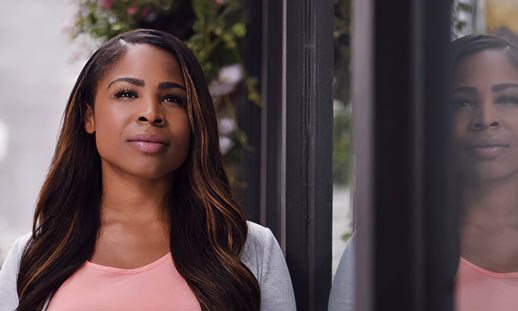 Shattering the silence around mental health
NSCC grad creates mental health support organization.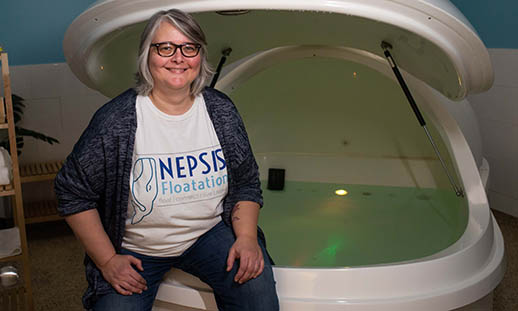 Floating into entrepreneurship
At a crossroad, NSCC grad reinvents herself, creating calm in the chaos.