Shattering the silence around mental health

Upon graduating high school, Martina Kelades received a scholarship and entered university. "I went because that's what you're supposed to do, but I had no idea what I was doing and I kept asking myself: 'what am I doing here?'"
The co-founder of Shattered Silence Mental Health — an online mental health support community — says she always knew that she wanted to work with and help people, but didn't quite know what that looked like. Although Martina completed her first year of university, she decided not to return. Instead, she began researching career avenues that were of interest to her and that she connected with on a personal level.
"I think that was the beginning of my own journey of personal development and growth."
On the recommendation of her aunt, Charlotte States, NSCC Employee Services Advisor, Martina applied for and was accepted into a forerunner of the Addictions Community Outreach and Mental Health Recovery & Promotion programs.
From practicum to career
"I loved it so much," says Martina about her studies. "I knew immediately that the counselling side of the program was for me. It gave me a great foundation to build my career on."
The Kingstec Campus grad says that it was during her program-required practicum, that she met her mentor and began to see how opening up and sharing your struggles with another person could make a meaningful difference.
"I shadowed Cynthia Kerr, a social worker at PeopleWorx," says Martina. "She often shared her own insecurities to connect with clients. It helped them see a way through. It was then that I realized that everyone has their own struggles. It inspired me to take a look at my own career choices, and focus on how I could make a difference."
Shattered Silence
In 2016, Martina re-connected with an acquaintance she'd not seen in years: Katelyn Whittaker. Diagnosed with anorexia, post-partum depression and anxiety during her life, Katelyn used Facebook to share her struggle with others.
"I reached out to Katelyn to tell her how courageous I thought she was for sharing her story in such a public way, and to send her well wishes," says Martina. "Katelyn wrote back."
From their conversation and shared experiences, emerged Shattered Silence: a largely online organization intended to help others realized that they weren't alone. "We wanted to help bridge the gap between large mental health initiatives, wait times and mental health services and create a platform to facilitate conversations."
The organization uses its website and social media platforms to build community connections through the sharing stories and resources that focus on mental health supports, engagement and education.
Martina says that while their community initiatives have largely focused on the Halifax region, users of the site reach well beyond its borders. During its initial three years, Shattered Silence has connected users across the Atlantic Provinces, Canada, the UK and the United States.
"We're a peer support network. It may seem small — an initiative you wouldn't think could have a major impact — but the power of a personal narrative is incredible. It reaches people and encourages them in ways you wouldn't have imagined."
Related Stories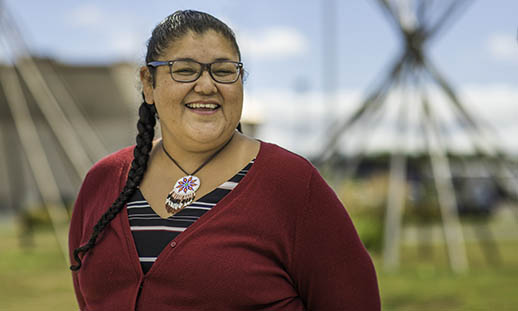 The right fit
NSCC Office Administration grad Karina Matthews-Denny is supporting Senator Dan Christmas in Membertou.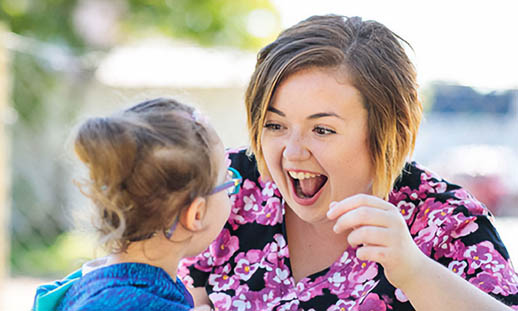 Nurturing the minds of tomorrow
Frankie-Rae Quinn found her dream career close to home thanks to NSCC's Early Childhood Education program.