Sustainability champions gather at Akerley Campus for national conference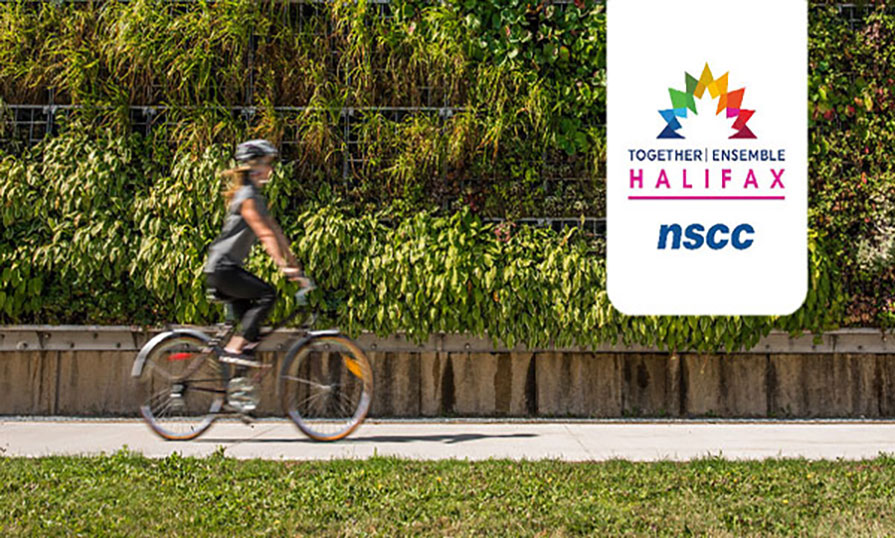 On June 8, NSCC welcomed nearly 100 local sustainability champions to Akerley Campus for Together | Ensemble: Halifax – a national conference devoted to tracking progress on the United Nations Sustainable Development Goals (SDGs). NSCC is the only College and Atlantic Canadian partner on this initiative, making these conversations that much more important. The 2023 initiative was held in the form of five regional in-person events across Canada.

In 2015, the United Nations adopted the 17 SDGs that are aimed at leading our world to a more prosperous and just future by 2030. This year marks the halfway point in reaching those goals. Unfortunately, progress is slowing, with global challenges pushing many nations off track.

Halifax Regional Municipality Mayor Mike Savage emphasized, "The world is changing – we have got to take action." He was joined by expert panelists who shared their insights on key topics such as climate resilience and the role of innovation in sustainability. Participants were led through facilitated discussions by Engage Nova Scotia.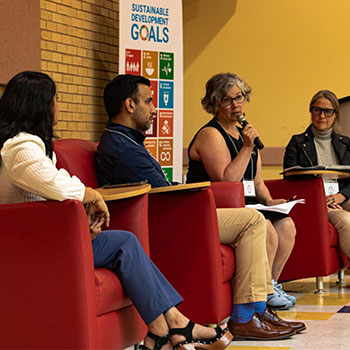 Effects of climate change
Climate change resilience was a dominant theme of the day. Alex Cadel of CLIMAtlantic commented that people used to refer to natural disasters having been the result of climate change - something that happened in other counties. Now, he said, Canadians are realizing it is our problem too.

Carla Arsenault, principal of Marconi Campus spoke about the important role organizations, like the College, play in helping support their communities during climate emergencies. She used as an example Nova Scotia's historic spring wildfires when one NSCC campus was called on to become a temporary home for dozens of residents of a local nursing home.
Collaboration a boost to building momentum
The conference helped boost momentum and provided an opportunity for local sustainability champions to collaborate and build partnerships. Participants were unanimous in confirming the SDGs remain a critical tool in setting shared goals with others. Collaboration – particularly between cross-sector partners – was stressed as key to putting in place and increasing the pace of realizing these 17 goals by 2030 – in Nova Scotia and across the country.

NSCC is committed to continuing to work together within our communities to advance the SDGs, help Nova Scotians prepare for effects of climate change and continue to lead impactful change through our Climate Change Action Plan. Read more about our strategic priorities.