7 reasons why you should attend NSCC Open House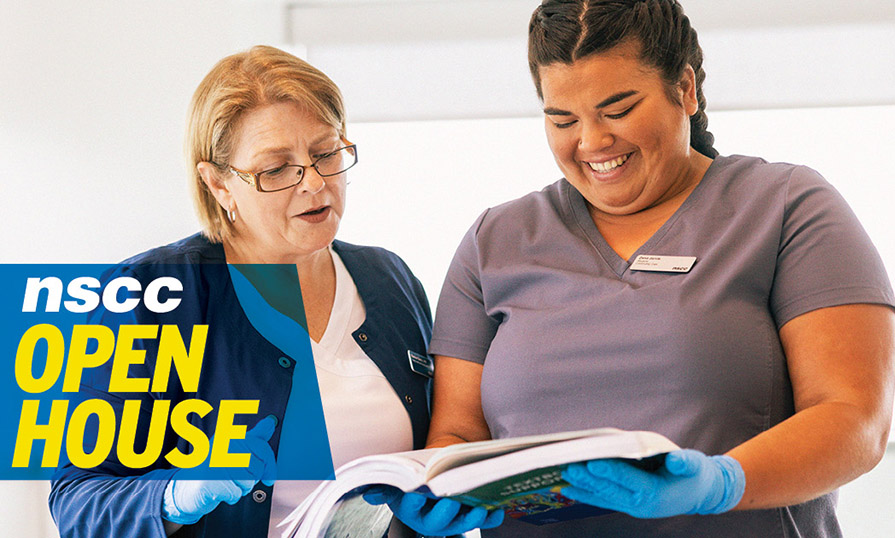 Why attend Open House?
Thinking about college but not sure where to start? Have a program in mind and want to make sure it's right for you?

Whether you've just graduated from high school, are looking to make a career change or want to expand your skillset, here are 7 reasons why you shouldn't miss NSCC's Fall Open House:
7 reasons to attend NSCC Open House on October 19
Explore program options – With 140+ programs in 14 areas of interest, we have a lot to choose from. At Open House, you'll get an in-depth look at the programs available, helping you choose the one that fits with your passions and goals.
Check out our campuses – NSCC has 14 campuses in communities across Nova Scotia including an online eCampus. Tour classrooms, labs and shops; see where our students learn, live and study; and get a feel for the vibrant learning environment NSCC offers.
Meet your faculty – Our faculty members are industry experts. Ask questions about programs, curriculum and career paths; sit in on classes; validate your program choice and get to understand what the learning experience at NSCC is really like.
Talk to current students – Chat with students already studying at NSCC to find out what life on campus is like, their experience in their program and more.
Get to know the area – If you're relocating and will be living somewhere new during your time at NSCC, Open House is a great chance to ask questions about the community and learn about where you'll be living.
Save some $$$ – Application fees are waived during Open House, so take advantage of $0 application and apply with confidence.
Win $1,000 – When you apply for free during Open House, you'll be automatically entered to win one of 14 $1,000 tuition credits to use toward your NSCC education.
Get more info
Learn more about NSCC Open House or contact us  with any questions.