6 reasons you should attend NSCC Virtual Open House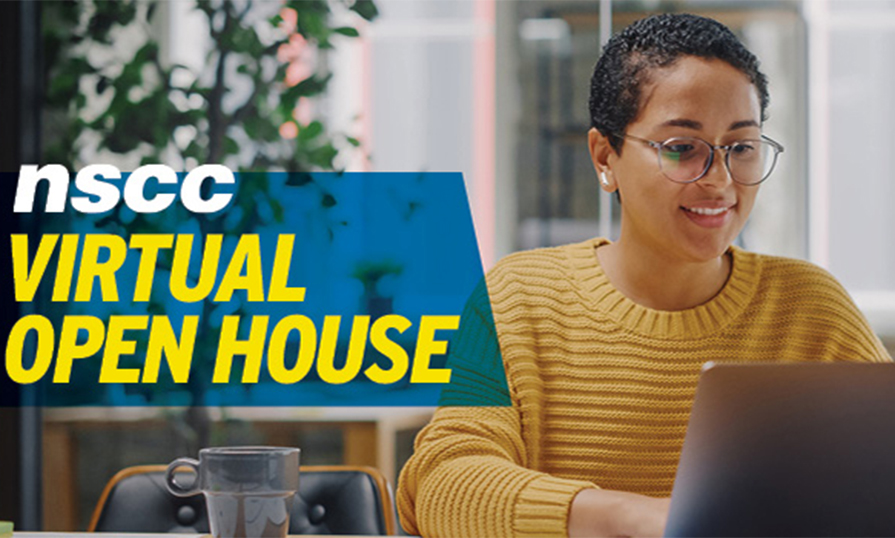 At NSCC Virtual Open House, you'll learn what sets us apart – like 14 campuses across the province, more than 130 programs to choose from and a strong support system for students.
Here are just a few of the many reasons to attend:
Open House is online which means you can attend no matter where you are. We've got a week of virtual sessions with a focus on some of our many program areas to help you decide if NSCC is right for you. Choose the session(s) you're interested in and register now.
Once you've registered and attended your session, you can apply for free through April 7. You'll receive an email with a link for your free application after your session.
When you attend a session, you're automatically entered to win a pair of Bose wireless headphones. The draw will be April 10, but remember – you must attend to win.
During your session, you'll have time to ask questions to the session host live.
In addition to our detailed program sessions, you can attend sessions that give an overview of all NSCC has to offer as well as sessions on how to apply for student awards and bursaries.
A little guidance goes a long way. If you're thinking about starting or changing careers but aren't sure where to start, Virtual Open House can help you make sense of it all.
Learn more about NSCC Virtual Open House.