Celebrating a milestone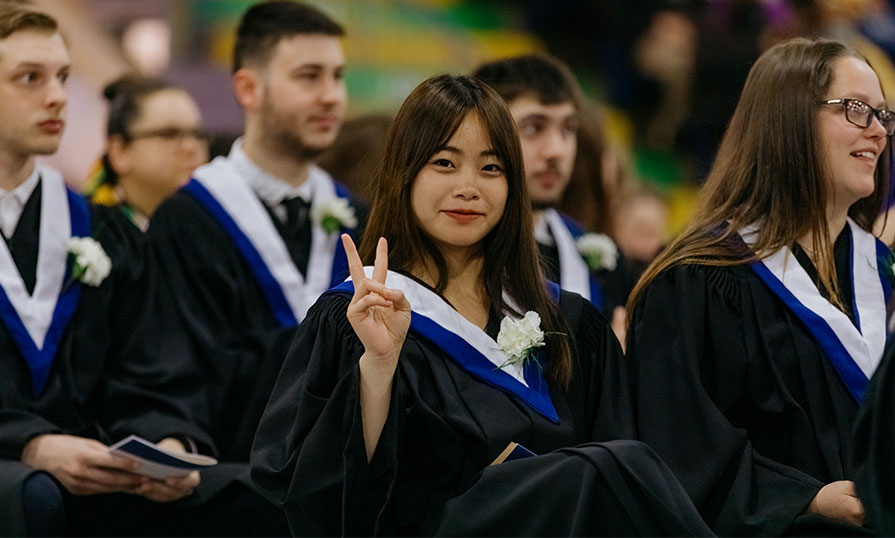 For more than two years, the pandemic disrupted NSCC's in-person convocation ceremonies — a true highlight of the academic year and each learner's educational journey.
Though the College remained committed to virtually celebrating and spotlighting this significant milestone, the return of the long-held tradition was a truly momentous occasion.
This June, more than 4,000 students from 14 campuses graduated during 20 individual ceremonies held in communities across the province and live-streamed around the world.
Smaller ceremonies held in the fall also honoured the resilience of learners who successfully completed program requirements later in the year due to pandemic disruptions. This includes ceremonies for the Marconi and Truro Campuses, which were further delayed by Hurricane Fiona.
For graduates, convocation represents the end of one chapter of their lives — one requiring hard work, determination and perseverance in the face of significant change — and the exciting beginning of another. For employees, it's also an occasion of great pride. Each day across Nova Scotia, dedicated employees support students in reaching their significant educational and life goals with expert instruction, ongoing encouragement and dedicated support programs. Convocation embodies the culmination of these combined efforts.
As they turn the page, the Class of 2022 does so with a solid foundation of new skills and experiences. They also possess a proven ability to keep going when things get tough, to pivot in the face of disruption and to build community connections across great distances. Their next steps will assuredly leave lasting footprints on our communities, our province and beyond.
Congratulations to the Class of 2022!