Career comeback through free microcredentials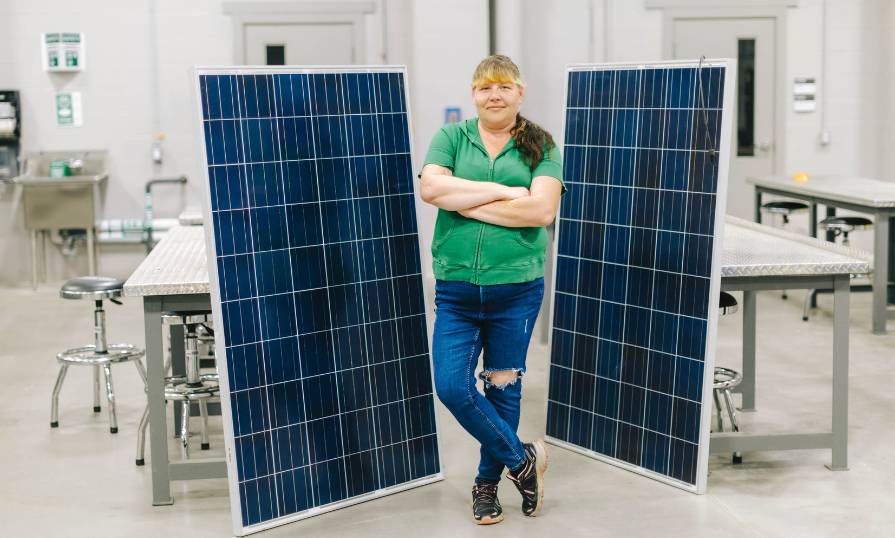 With an unwavering work ethic and a deep commitment to securing a better future for herself and her family, Jodi Northup's journey of determination began with a layoff, homeschooling and now a quest to re-enter the workforce.
During her first career in accounting Jodi fell in love with construction. Enrolling in the part-time Electrical Construction and Industrial program at Ivany Campus was just the beginning.
"It was tough. I commuted from Truro two or three days a week, mostly in the evenings. I kept working full time to try and pay for school, which meant a ton of driving and lack of sleep for two years," says Jodi. "All that effort paid off when I began my electrical apprenticeship, but sadly, I ended up getting laid off just before the pandemic."
Upgrading her existing skillset
Balancing the demands of home-schooling her children with the uncertainty of the job market, Jodi decided to put her career on hold temporarily. Fast forward a few years and she was ready to get back to work. It was around this time; she got an email from the Office to Advance Women Apprentices, who were advertising free microcredentials offered at NSCC.
"Right away, the Solar Panel Installation course caught my eye. I figured having some knowledge about solar will be a plus when I look for a job, especially in the electrical industry where it's becoming more common," she says.
The short length of the course appealed to Jodi. She thought it would be a basic overview because it was so short, only a few weeks, but it turned out to be more in-depth than she expected.
"We learned the art of securing solar panels," shares Jodi. "Our instructor showed us the right way to install flashing around the brackets that secure the panels and the shingles to avoid a leak in the roof. This matters because snow and wind can build up beneath them, making precise installation crucial. It's a good course for people in the construction industry who don't really know a lot about solar because we are going to be seeing more and more of it. Now that I have a base knowledge, I feel confident I can jump right in and work with experienced colleagues to learn more," she adds.
Positioning herself for a bright future
Jodi is making the most of Canadian Colleges for a Resilient Recovery (C2R2) funded microcredentials offered through NSCC. In additional to finishing the Solar Installation course, she's completed one of the three courses that make up the Construction Estimating, Contracts and Project Management Certificate and is scheduled to tackle the other two courses soon.
"I aspire to be an electrician, but as I grow older, I realize that having a diverse skillset in construction will be valuable. Having an accounting diploma already gives me a head start in estimating and management. I'm eager to explore various aspects of construction that can enhance my abilities. It's not just about hands-on work; I want to understand how things are measured, calculated and managed. This knowledge could potentially help me move into a role like estimating or management in the future."
Empowering through education
Jodi is working on finishing her apprenticeship so she can get her red seal. In the long run, she wants to be someone who goes to job sites, calculates costs and manages different projects. She's grateful for NSCC and C2R2 funding.
"These free courses are a lifeline for me," reveals Jodi. "Due to my work hiatus, I wouldn't be able to afford to pay for them in my current situation. It's a tough spot I found myself in, so when I stumbled upon these courses last spring, I realized their incredible value. If I were employed and had the opportunity to take courses like these to advance my employment, I'd gladly pay for them. These microcredentials are really good, they're a steppingstone to help propel your career forward. It's enough training to get you going so that you don't have as many questions when you get out there."
Related Stories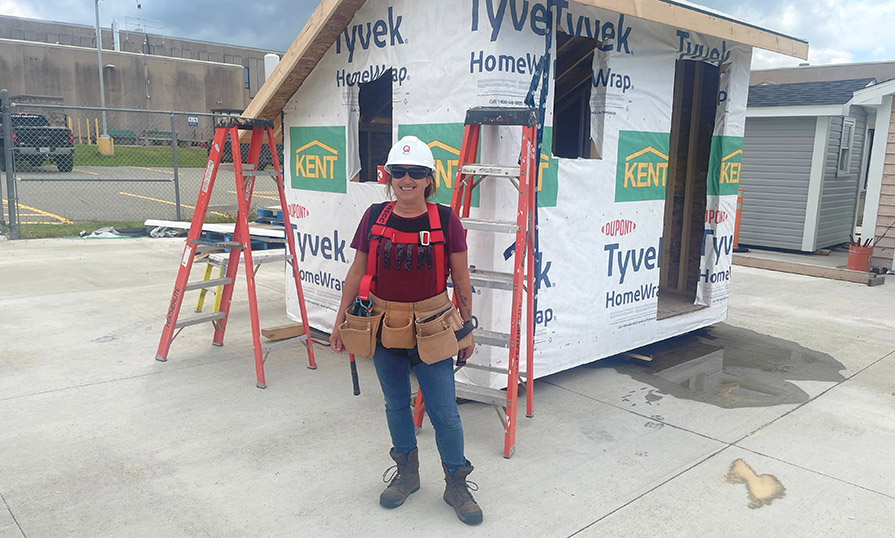 A day in the life: Melanie Rose
Catch up with Melanie, a Housing Construction Fundamentals student as she takes advantage of a fully-funded program to change her career.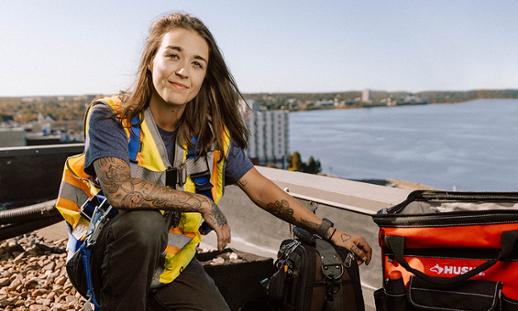 NSCC trades grad grows skills and confidence through Women Unlimited program
Sam wanted to change careers but wasn't sure what steps to take. Thanks in part to Women Unlimited - a free program for diverse women to explore trades - she now works in refrigeration and air conditioning.