Grad-owned business 'Ups' their NSCC connection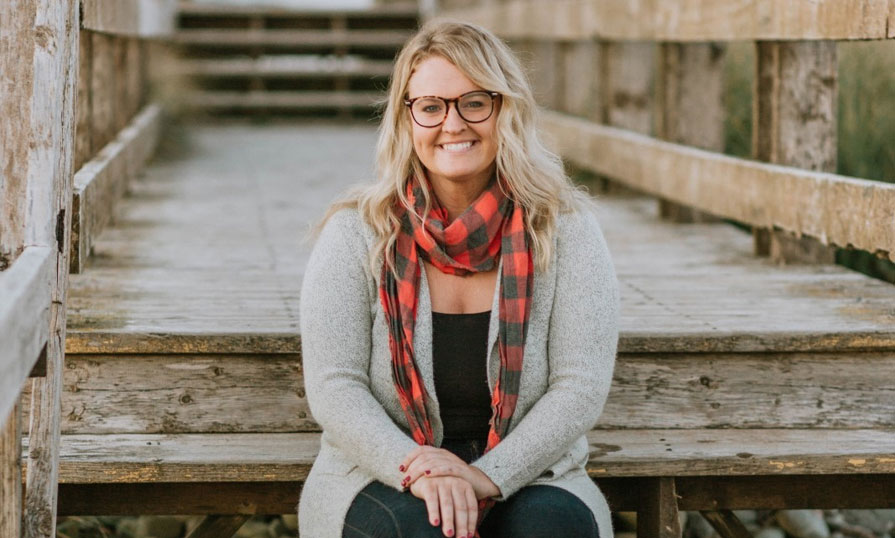 Kate Elliot (Public Relations '14) has always been an active alum in the NSCC community, from speaking with students to hiring alumni at her communications firm, Up Public Relations. During the College's 25th anniversary, Kate reached a personal goal when her business was hired to help with the celebrations.
"It's a little surreal. NSCC, ever since I was a student there and ever since I built my business, they were always a goal for me when it came to work projects."
Kate and her coworkers, Jennifer Ashton and Dennis Mills, worked closely with the College to support planning to help launch NSCC's Anniversary celebration and the kick-off of the six-month social media contest 'How it Started, How it's Going.'
"I really liked working with the alumni we showcased in the launch of How it Started, How it's Going. It was great to interview them, figure out their story and see how appreciative they are for their experience at NSCC and how much they were honoured to be a part of it."
Alum-owned and powered
Less than a year after graduating from NSCC, Kate launched Up Public Relations and hasn't looked back since. What started as a one-woman freelance business grew into a team of storytellers in 2017.
"It was always important to me if I was going to start a business, to have it here in Nova Scotia. I'm so passionate about our province and showcasing the best of that we have to offer," she says.
Today, half of the Up staff is NSCC alumni, which includes Kate, Rebecca Dimock (Applied Media and Communication Arts '09 & Graphic Design '10) and Caitlin Gray (Public Relations '14).
Kate credits her success to hard work and the people she surrounds herself with, from family to friends turned coworkers, and most significantly, Robyn McIsaac her assigned mentor from NSCC's mentorship program.
"One thing that really helped along the way and something that I feel is unique about the NSCC Public Relations program was the mentorship program," says Kate. "Robyn was integral in launching Up off the ground when my time with her was done and we still collaborate on projects throughout the year."
Supporting NSCC students and new grads
Kate has kept a strong connection with NSCC's Public Relations program to support students and new grads – as a donor, guest speaker, network-builder, and employer.
"I offer to get coffee with new grads quite often. I just think it's my job to open that door because so many doors were opened for me in that way," she says.
In 2019, Kate's business supported a fundraiser for the Maggie McFarlane Memorial Award, which honours her former classmate and provides financial support to NSCC public relations students.
"Maggie ended up passing away very quickly outside of school, within a year, from a rare form of cancer. So, her husband set-up a scholarship fund and a bursary, and Up decided to do a matching program."
Kate is also very quick to volunteer her time and knowledge for NSCC students. "I do guest speaking a lot through NSCC's PR class at least once a year, sometimes twice."
"NSCC changed my life and my career trajectory in such an impactful way. Any chance I can to celebrate, give back or recommend, I do."
Kate hopes to keep making an impact in Nova Scotia by telling good stories through her business and growing her connection to NSCC.