Ivany Campus | February 7, 2023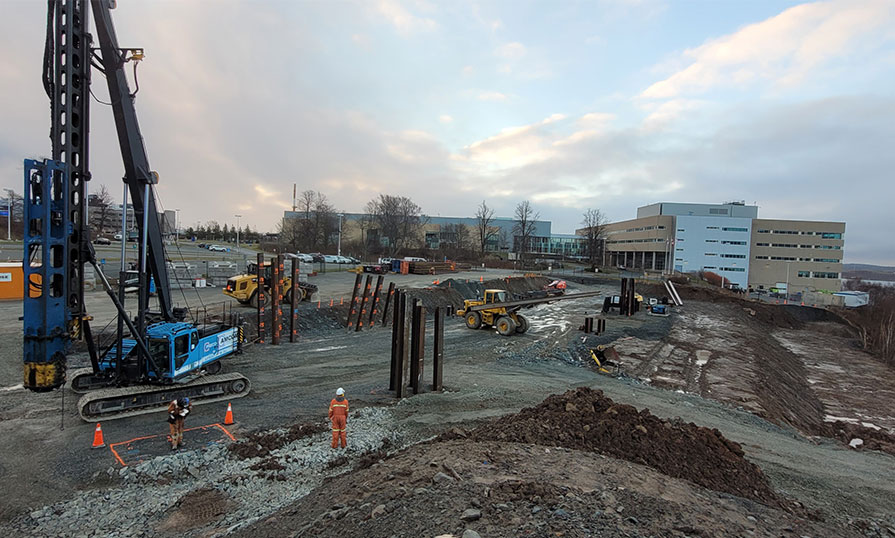 Ivany Campus's new, 200-bed, 96,000 sq. foot campus housing project is on schedule for its 2025 completion date. 
Crews are halfway through the piling installation, which is scheduled to be complete by the end of the first week of March 2023. The piling installation is necessary to strengthen and stabilize the new building due to the soil type in the area.
Unfortunately, piling installation is a noisy activity that can be unpleasant for those onsite or in the surrounding neighbourhood. While adhering to all noise bylaws, this work takes place between 7 am and 5:30 pm on Monday to Friday and from 9:30 am to 5:30 pm on Saturdays (beginning February 11). Fortunately, subsequent phases will involve significantly less noise.
Your understanding during this essential, foundational work is greatly appreciated.
Related stories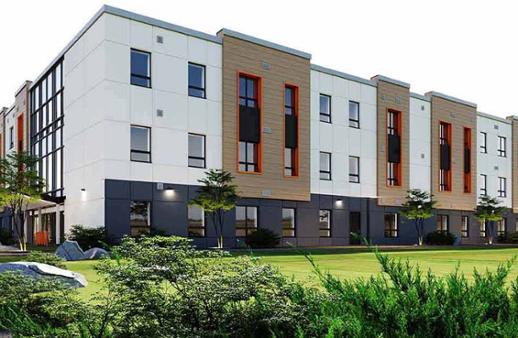 NSCC launches three new housing builds
Construction is underway to build three new campus housing facilities at the Akerley, Pictou and Ivany campuses.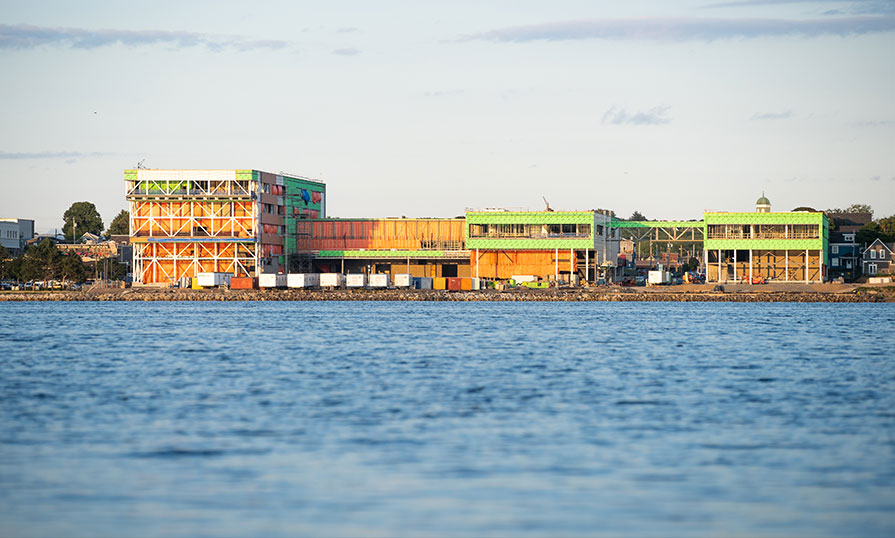 Building a community
Construction projects underway across Nova Scotia will add significant space to the College's pan-provincial footprint and greatly impact its ability to meet the diverse needs of learners.