Pathway to success

Two years ago, Brad Paul made a decision. He would provide the best life possible for his young daughter, regardless of the geographical and financial challenges he faced.
"As a single dad, my daughter is my life," says Brad. "I wanted a career that was not only fulfilling for me – but more importantly – ensures my daughter has the opportunities I didn't have."
Finding his path
Brad found what he needed in the Pathways to Shipbuilding for Indigenous Students program, a two-year program that provides students with the skills needed to chart a future in shipbuilding. The Irving Shipbuilding Centre of Excellence initiative brings together community, industry, government, academic and Indigenous partners, including the Mi'kmaw Native Friendship Centre, to create support for those underrepresented in the marine industry.
Participants learned and trained together, to receive their NSCC Diploma in Metal Fabrication and were mentored and coached by community and industry supporters, including Indigenous employees working at the Halifax Shipyard, along the way.
Overcoming obstacles
Brad's road to the Pathways program wasn't easy. While he had a decent job in his home community of Paqtnkek Mi'kmaw Nation, he knew he wanted a career that enabled him to plan for their future.
"Ava was my biggest motivator and knew I could conquer any barrier for her," he says.
Before starting his program, Brad and Ava packed up and moved to Millbrook. Brad travelled to Halifax every morning and night while Ava stayed at daycare, often for eight to ten hours a day. No longer employed, and supporting a child, he had to get creative with finances and is grateful for support of the NSCC Foundation's Student Urgent Aid Fund at Akerley Campus.
"It was hard on me, but it was hard on her too," he explains. "I told her I was doing this for her and she said, 'OK, dad.' To watch someone so young be so strong and adapt like that was amazing. She's my hero."
Success
Brad is now one of 12 graduates of the 2018 Pathways program and is on the road to success.
"The program was tremendous. Our instructor took the time to teach us in a way that worked for our style of learning as Mi'kmaq students. From day one, it's been the greatest experience. Now I'm fabricating ships," says Brad. "Every day is different, the work is interesting and rewarding, and I feel proud each day when I pick Ava up knowing I accomplished this for us."
Similar Pathways to Shipbuilding opportunities are available to unemployed and underemployed women and African Canadians through partnerships with Women Unlimited and the East Preston Empowerment Academy.
Having graduated from his program and now fully employed, Brad says these opportunities benefit everyone. "Diversity in the workplace is so important, especially with huge national projects like shipbuilding," he says. "By providing the opportunity to acquire the skills and then be offered a career, means a richer learning and working experience."
Related Stories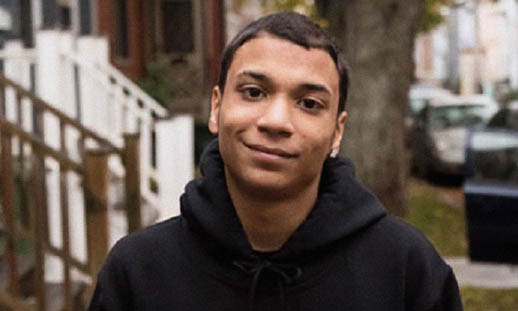 Shipbuilder achieves childhood career dream during pandemic
Unique Jones-MacKenzie achieved a childhood dream when he became one of 20 graduates from the Pathways to Shipbuilding Program for African Nova Scotians, which concluded at the Halifax Shipyard during the global pandemic.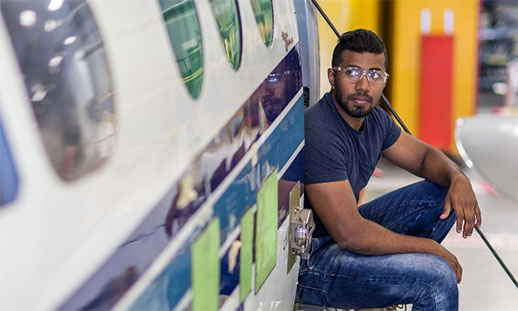 From India to NSCC for an aviation career
Mithun Mathew is looking forward to working in Canada after completing the Aircraft Maintenance Engineering program.