From India to NSCC for an aviation career

An interest in aviation and a curiosity about the world brought Mithun Mathew to NSCC.
"I love to explore different places, and it was one of my dreams to come to Canada," says Mithun, who was born in the South India state of Kerala.
He remembers everything about his first day at NSCC.
"The student ambassadors gave an introduction to the College and to the program," says Mithun, currently in his second year of Aircraft Maintenance Engineer - Mechanical. "And now, as a student ambassador myself, I am happy that I can help support incoming international students."
New to the College and to the country, Mithun also appreciates the encouragement he received from the Aviation Institute's administration.
"The NSCC faculty are awesome; they helped me with everything. I didn't feel like a stranger in Canada."
A passion for aviation
After high school, Mithun studied aircraft maintenance engineering in India. As part of his post-graduation on-the-job training, he was employed with Air Pegasus and gained a lot of practical experience. But due to financial difficulties, the regional airline suspended operations, leaving Mithun out of work.
"I found it hard to find a job after that because India has more aircraft engineers than it needs. But my passion for aircraft is great, so I didn't give up. I wasn't interested in any other industry."
Mithun went online and started researching ways to train abroad.
"So that I could have a successful career in aviation and fulfill all of my dreams, I came up with the idea of studying in Canada," says Mithun, who recently got hired as a part-time airplane fueler at Halifax Stanfield International Airport.
Building a career in Nova Scotia
"Choosing NSCC for my studies and coming to Halifax was one of the best decisions I have made in my life," says Mithun. "I never feel like I am in a college; I feel like I am already working in the field. At the Aviation Institute, we have a big hanger with more than 10 aircraft and a lot more parts and components. Sixty per cent of our time is spent getting hands-on training; it's more fun than I expected."
During his time at NSCC, Mithun has learned there is demand throughout the Atlantic region for people with his skills. He has seen many employers arrive on campus to interview soon-to-be graduates.
"I hope NSCC is a good start to my life in Nova Scotia. I would like to stay here because it's the best place to grow," says Mithun. "I get positive vibes from Halifax. It's small, but it has many opportunities to offer. And it has a lot of people with big hearts."
Related Stories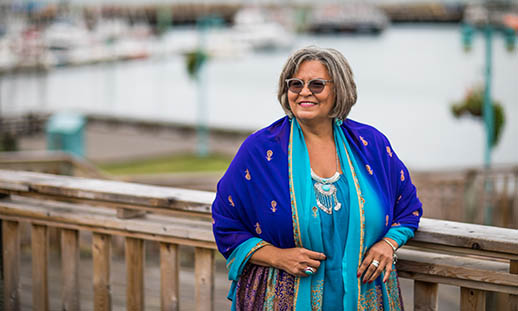 Lead by example
NSCC Non-Profit Leadership grad Brenda Francis works to inspire the leaders of tomorrow.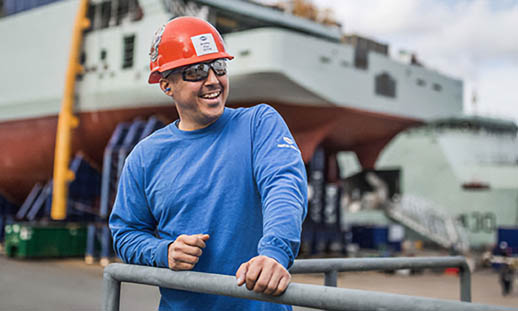 Pathway to success
Brad Paul is a graduate of the Pathways to Shipbuilding for Indigenous Students program.