Weaving together Indigenous wisdom and Western science for a sustainable future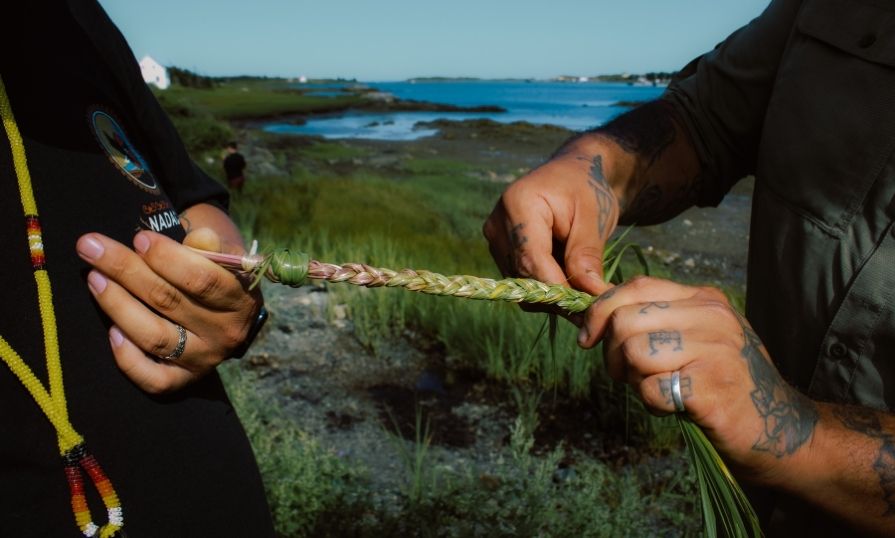 Sweetgrass holds a profound significance for the Mi'kmaq people, extending beyond its ecological value. It's not merely a plant; it's an integral part of their culture, woven into ceremonies and even offering solace to mental health. 
A collaborative project has woven together the wisdom of Mi'kmaq sweetgrass harvesters, The Confederacy of Mainland Mi'kmaq (CMM), Unama'Ki Institute of Natural Resources (UINR) and NSCC researchers. It explores the art of growing sweetgrass sustainably to make it more accessible to Indigenous communities for the next seven generations.  
Learning from Elders and Knowledge Keepers
This partnership has been a harmonious blend of science and tradition, rooted in the concept of Etuaptmumk (Two-Eyed Seeing). NSCC project lead, Rachel Kendall, explains that while she knows the ecology of the plant, she does not have hands-on experience and generational knowledge held by community members who have cultivated, gathered and propagated sweetgrass for centuries. 
 
"Elders and Knowledge Keepers know so much about the growth patterns of this plant," says Rachel. "In its natural habitat, sweetgrass stands tall. However, when I shared my concern about its shorter growth in garden beds, an Elder offered insight, "It's missing its friends." He explained that sweetgrass thrives when it's surrounded by its fellow grasses, much like in a vibrant saltmarsh ecosystem. "This is something I wouldn't have thought of without engaging in a meaningful conversation with a community member." 
Bringing sweetgrass into communities 
The project's goals initially revolved around exploring methods of sweetgrass irrigation and fertilization. However, as they delved deeper, it became apparent that the best way to ensure the plant's survival was to bring it into the communities, planting it directly in garden beds. The communities eagerly embraced this, with each Mi'kmaq community soon having their own sweetgrass garden beds, brought in by CMM, NSCC or community members themselves. 
 
UINR Earth Keeper, Charlotte Denny, touches on why this project is important to her community. "There are many Elders here in Eskasoni who would love to pick sweetgrass but are unable to pick it in the wild," says Charlotte. "These garden beds provide easy access to our sacred medicine to those who lack mobility. To reconnect our Elders with our medicines is extremely important to our healing process." 
 
Focused on empowering communities through knowledge sharing and reclaiming lost habitats, Matt Chiasson from CMM highlights how providing access to this sacred plant is also giving young community members who've never experienced gathering sweetgrass a chance to connect with their culture. "They get to learn the ancient tradition of sweetgrass collection and, in the process, become teachers for the generations yet to come," says Matt. "Domesticating sweetgrass in community mother beds is providing access to this sacred plant and restoring culturally significant areas, all while allowing each community to determine its path."  
The power of collaboration 
Community involvement was key to the project's success. All community members involved were not just recipients of knowledge; they are the stewards of the project. While technology, like environmentally controlled growth chambers for germinating seeds and tools to measure growth, played a role in the research, the simplicity of letting the wild plant thrive as nature intended became the most effective method for growing sweetgrass.  
 
During Rachel's recent visit to the Wildcat Community, she was amazed by the remarkable growth of the sweetgrass they had planted the previous spring. She shared, "Back in May, we established a sweetgrass garden bed, starting from seeds I germinated from a nearby habitat. I was absolutely amazed by the thickness and vitality of the sweetgrass. It even has chlorophyll levels and growth that are comparable to those found in the wild." 
With a year remaining to determine things like the ideal collection season and improving seed storage, the partnership has already borne fruit in the form of communities learning to gather sweetgrass, planting garden beds and passing the knowledge to the next generations. It's a testament to the power of collaboration, where diverse voices and backgrounds came together to breathe new life into a plant that holds a deep-rooted significance for the Mi'kmaq people. 
Related Stories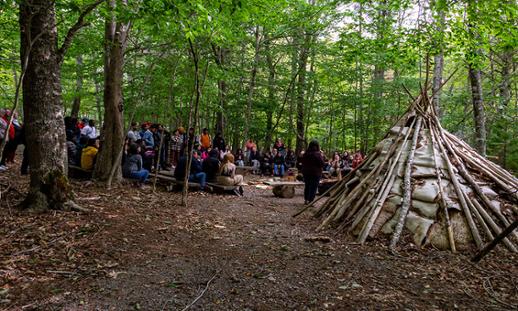 Cultivating a connection between tourism and Mi'kmaq culture
Students in NSCC's Tourism and Hospitality programs forge a deeper connection with Nova Scotia Mi'kmaq culture.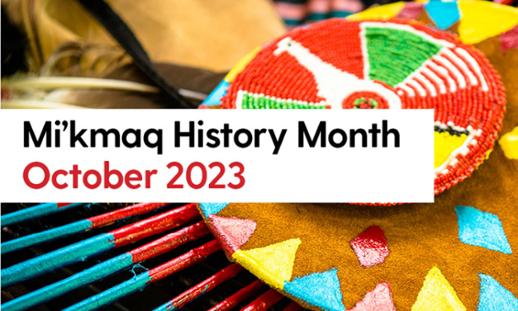 NSCC recognizes Mi'kmaq History Month
NSCC recognizes Treaty Day and Mi'kmaq History Month. The purpose of this month is to increase awareness and share the teaching of the Mi'kmaq people.