Cultivating a connection between tourism and Mi'kmaq culture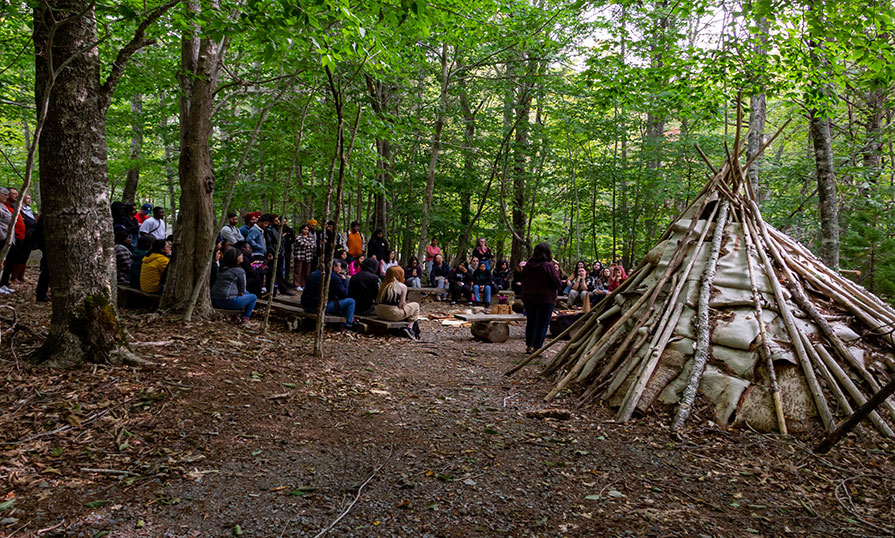 Mi'kmaq people have been enriching the land of Nova Scotia with their legends, art, music, spirituality and history for over ten thousand years. In recognition of Mi'kmaq History Month and World Tourism Day, students of our Tourism and Hospitality programs recently spent the day hands-on learning with Mi'kmaq entrepreneurs at Kejimkujik National Park – a historic site that was once a place of encampments, hunting and burial grounds for the Mi'kmaq people.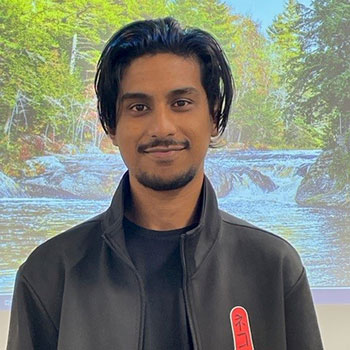 Meet SK Akbar
SK Akbar is an international student from Bangladesh in the Business Hospitality program who shares his experience with us.

Name: SK Akbar
Program: Business Hospitality
NSCC Campus: Akerley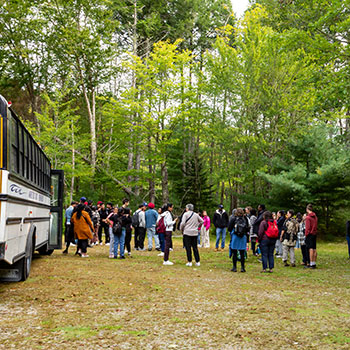 Morning
6:30 am - I woke up excited to head to Kejimkujik National Park for the day. I'm not from Canada and had never been to that park before, so I wasn't sure what to expect. I was excited for the day ahead!

8 am –Students boarded a bus and embarked on a 4-hour journey to the national park in Maitland Bridge, Nova Scotia.

10:30 am – We took a short break to stretch our legs and grab a coffee.

10:45 am – We hit the road again, played trivia, sang songs and enjoyed some fun games before arriving at Kejimkujik National Park.
11 am – We arrived at the park and were taken to an encampment site that contained a wigwam (a dwelling made by erecting a framework of poles and covering it with skins or birch bark).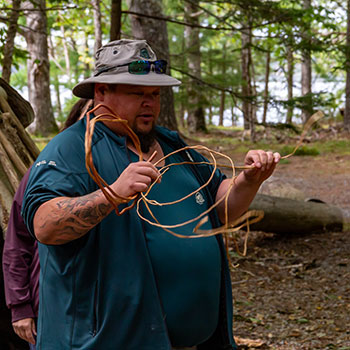 We were introduced to Nick Whynot, a Mi'kmaq representative from Wildcat of Acadia First Nations who explained how the Mi'kmaq people used to live and that they used all natural materials to make the things they needed, including bones and stones to carve out weapons, and birch bark to make a lot of things such as utensils. They also used spruce root to sew things together. 
They hunted animals and processed leather and fur to make clothing. We learned that if a leather or fur clothing item is stored properly, it can last a lifetime!
Afternoon
12:30 pm – We walked from the encampment site to the eatery. I was looking forward to the afternoon demonstrations. I asked a lot of questions throughout the day because I was really interested in learning more about the Mi'kmaq culture.
When I asked how they used to make fire, I learned that some tribes would hit two stones together to create a spark and other tribes rubbed sticks together to create fire. The Mi'kmaq also sometimes used a type of fungus that grows on trees to more easily catch a spark. It was all so interesting!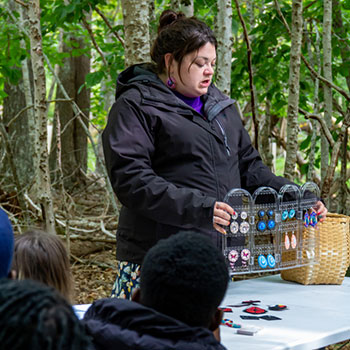 1:30 pm – We met with two artists who provided demonstrations. Chelsea Potter gave a demonstration on beading, which was very interesting!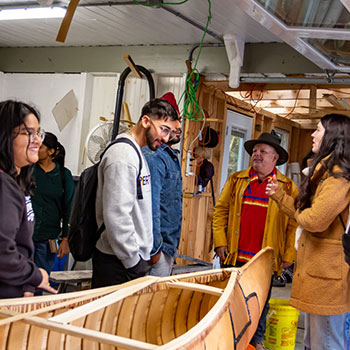 Following Chelsea's demonstration, Todd Labrador, also from Wildcat of Acadia First Nations, offered a special segment where he explained the canoe building craft. It has been passed down through generations, from father to son, for example. We learned that during the residential schools era, many children were taken from their families and missed the opportunity to learn those skills. Todd is now working with apprentices from the reserve and passing his skills and knowledge onto them.

It was interesting to learn that years ago, a canoe was built from one single birch bark. However, climate change and other factors have since affected the trees. We learned that many trees now have diseases which cause the birch bark to go bad. Now, small segments of birch bark are sewn together (using spruce root) to make a single canoe. So due to reasons like that, the canoe is on the brink of extension.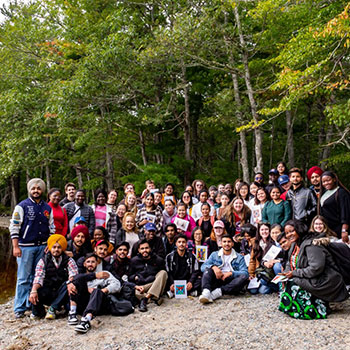 3 pm – We boarded the bus and headed home! 

It was a highly valuable experience to be there and to learn first-hand about the Mi'kmaq history from the people. Now that we have this new knowledge, we can share that information with those who may be interested in visiting Kejimkujik National Park or learning more about Nova Scotia's rich cultural history.