NSCC wins global engagement award
NSCC has been named the gold recipient of Colleges and Institutes Canada's (CICan) Global Engagement Award, recognizing outstanding innovation, creativity and leadership for internationalization. Led by the NSCC International team, the College has exceeded its five-year internationalization strategy targets through the following student and employee initiatives:
Global skills opportunities and international exchanges for students and employees;
Enhancing immigrant and international student experience while studying at NSCC; and
Increasing global mobility through technical assistance projects, allowing employees to apply their skills with international partners institutions
An international leader
NSCC joined post-secondary leaders in April to accept this award, continuing its commitment to being a leader in global initiatives for a stronger future of learning.
"We are truly honoured to receive this recognition," says Katie Orr, Director of NSCC International. "It's a testament to the achievements and dedication of our students, employees and partners around the world towards NSCC's vision for global engagement."
"The impact of Canada's colleges and institutes on Canada's social and economic well-being cannot be overstated, especially in times of economic hardship when innovation and a diverse, skilled workforce are more imperative than ever," says Denise Amyot, CICan President and CEO in their official release. "Although we strive to acknowledge our members' hard work and commitment daily, these awards serve as a special tribute and celebration of their remarkable achievements."
Related Stories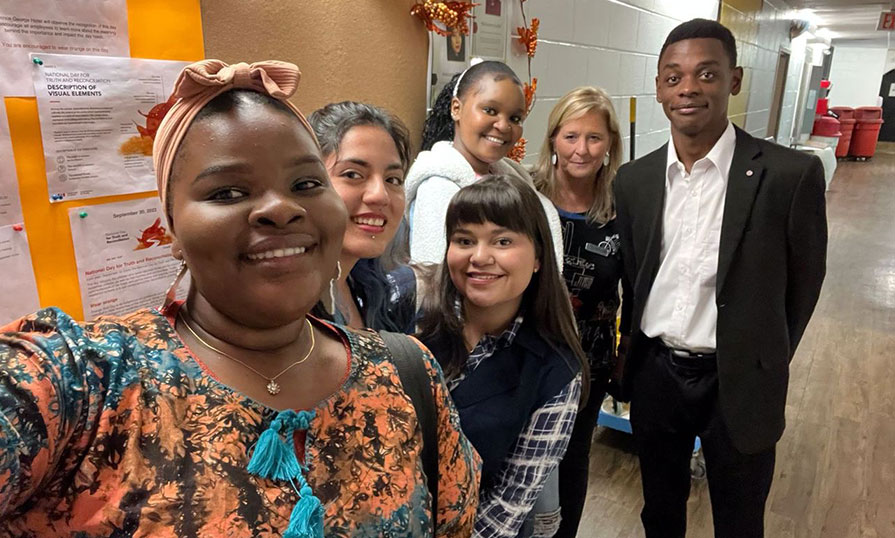 International students arrive at NSCC for educational exchange
Nearly 30 students from post-secondary institutions around the world had arrived in Nova Scotia to study with students and instructors at NSCC's Akerley, Ivany and Kingstec Campuses.

New NSCC International ecotourism project in the Caribbean
Read more about the new NSCC international ecotourism project in the Caribbean.