From diamond geologist to web developer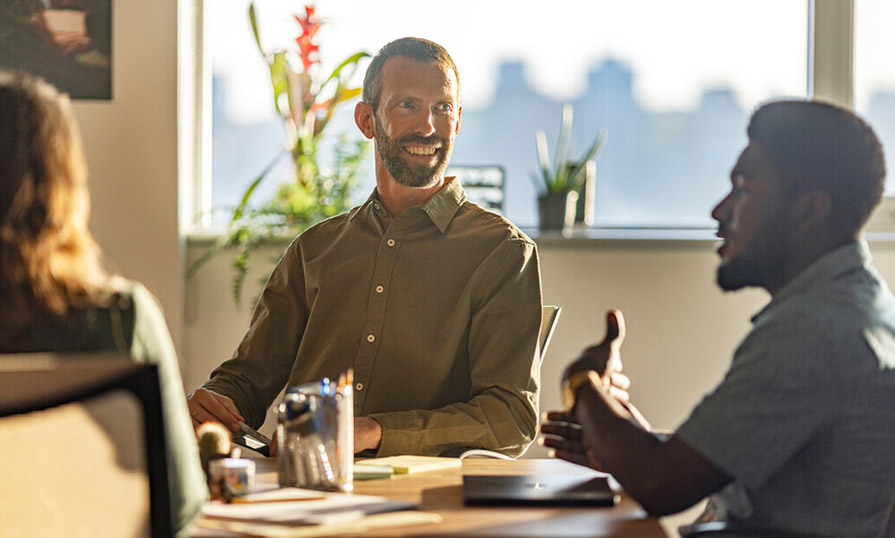 The backstory
After completing a geology degree at Dalhousie University in Halifax in 2003, Joe Kidston set out for the Arctic to work as a field diamond geologist during the Canadian diamond rush of the 1990s-early 2000s. Joined by his twin brother and sister-in-law, Joe lived and worked in canvas tents in remote bush camps with no computers or electricity, facing the constant dangers of the job daily.

Harsh conditions on the beautiful and barren tundra of Canada's North were a reality for Joe. But after spending most of his 20s and 30s in the challenging conditions and sub-freezing temperatures of places like Ellesmere Island, Joe decided "to hang up [his] hammer" and return to Nova Scotia.
A complete 180
At this time, Joe was "all about trying something new and trying something different." His move back to his home province allowed him to embark on a complete career transformation.

"I'm going to come back home and change my career," Joe explains. "What would be something so radically different from what I just did? I chose to 180 as much as I could and do something I'd never done before. So I chose IT."

Although he says he knew nothing about information technology (IT) Joe chose to pursue web development because of the many opportunities in the field in the 2000s. When he started his program at age 39, Joe had never even owned a computer. "I knew nothing about the web. Nothing!"
A world class education
Joe's decision led him to NSCC, where he enrolled in a 2-year diploma program in web development. In those 2 years, Joe says he learned all the skills he needed to get a job in the IT sector.

As part of a class project, Joe had to contact a company whose website he admired and ask them about it. He contacted a company in Manhattan, struck up a conversation and was ultimately invited to complete a coding challenge and was offered a job.

"They said 'You sound like you know what you're talking about. Maybe you should work for us.' I aced the coding challenge, thanks to what I'd learned that semester and this New York City company offered me a job. I'm a guy, who, a year and a half prior…didn't know anything about coding."

Joe credits NSCC's comprehensive curriculum and supportive faculty in getting him to a place where he was ready to compete for jobs at an international level in such a short amount of time.

"It's amazing that in 2 years, NSCC gave me all that knowledge. To walk out of there in my early 40s and find all these amazing jobs, it was awesome," says Joe.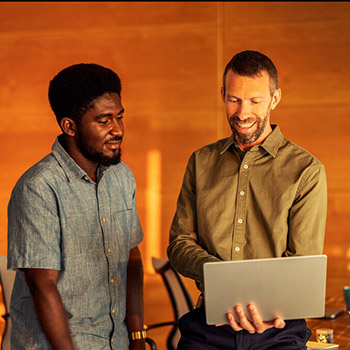 Good surprises
Two things stand out to Joe about his time at NSCC.

The first is "how progressive and how modern [NSCC] is. I had it in my mind that university was at the forefront of being progressive and modern, but NSCC was so modern, progressive, inclusive, so up to date with things that were going on globally, nationally, locally and municipally. I was just really pleasantly surprised."

The second was the pace at which the classes and learning moved. "Having been to university, I assumed that was as fast paced as it got," Joe says. "I found [NSCC] more challenging than [university]. The workload was just go,go, go." But, Joe explains, if you're willing to put in the work, the faculty will always help you through and accommodate the unexpected things that happen in life.
A place of inclusion
A defining aspect of Joe's time at NSCC was the sense of inclusion and acceptance he experienced. The College's commitment to creating a safe space was evident through the posters and initiatives scattered across the campus.
"I remember the posters all around, broadcasting that this is a safe space for [gay people, for trans people]," Joe says, something he appreciated as a gay man.

"NSCC is so inclusive and safe. All the things they do to make people feel welcome, to make students with different backgrounds feel welcome and included – they do so much."
Advice for future students
What would Joe tell a friend considering NSCC?

"150,000 percent go for it. I loved my time there. I tell everyone – if you're looking for a career change or you just want to mix things up and do something different, go to NSCC. I had such a blast…I tell all my friends: Go to NSCC!"

Joe now works at ViewPoint Realty, Nova Scotia's most-used source for real estate data, as a web developer on their apps and website.

"This has been the best job I've ever had," enthuses Joe. "I had amazing jobs doing diamond geology - I traveled all across the country with that job. But the job I have now, thanks to NSCC, is even better."