Be the change

It was a frigidly cold day when Farzana Islam, her brother, Shahedul, and her mother, Razia, arrived in Canada. After travelling for nearly three days from Bangladesh, Farzana was excited to see her oldest brother, Mohammad, who had immigrated to Nova Scotia more than a decade prior.
A computer engineer, it was Mohammad who encouraged Farzana to apply to NSCC. "He talked about it so much," says Farzana. "He said that at NSCC I would learn how to really work. He said it was like a community where I could ask for and get the help that I would need." She adds, "He was right."
Farzana enrolled in IT Web Development. "I felt that it was one of the most fast-growing fields out there. There's adventure, opportunities and so much to learn."
Now, with nearly a semester of studies complete, Farzana says she is quickly building a new home in Nova Scotia. "I am making friends and hoping to find a job on campus." Still, she's grateful for tools like WhatsApp and Facebook that allow her to stay connected with family and friends still in Bangladesh.
As a human being, we should be there for other human beings. You can change the world. You can make it a better place. You just have to take the first step.
Farzana Islam
Monsoon flooding in Bangladesh
It was through Facebook that Farzana first heard about the monsoon flooding and mudslides that devastated parts of Southern Asia, including Bangladesh. Rushing waters had wiped out communities, plunged parts of cities underwater and left millions of people homeless. "There were so many photos and videos on Facebook," she says. "I knew I couldn't go there to help, but I felt I had to do something."
Rallying the assistance of her local mosque, friends, community connections and family still living in Bangladesh, Farzana raised enough money to help more than 130 flood victims. "My sister and brother-in-law bought food, clothing, and other items people needed to survive as their communities were pretty much under the water."
Farzana also approached her NSCC instructor who invited her to speak to her class about Bangladesh, the flooding and her fundraising efforts. "Even some of my new classmates gave money to help."
Still more to do
While the people of Bangladesh try to recover from the flooding, Farzana continues to raise money. Since August 25, 2017, more than 500,000 Rohingya Muslim refugees have fled violence in neighbouring Myanmar by crossing into Bangladesh. As they join the thousands of displaced flood victims, Bangladesh's relief agencies are struggling to meet the need.
"I could not be there in person, but at least I could make a difference," says Farzana.
She launched a second fundraiser in September and so far, she's raised an additional $1,700 to support the As-Saadiq Foundation — an organization on the ground in Bangladesh that is providing food and shelter.
"As a human being, we should be there for other human beings," says Farzana. "You can change the world. You can make it a better place. You just have to take the first step."
Fast Fact
Bangladesh is one of the world's most densely populated countries with a population of 162 million. Formerly East Pakistan, Bangladesh became a nation in 1971, when the two parts of Pakistan were divided. The low-lying country is vulnerable to flooding and cyclones, and stands to be badly affected by any rises in sea levels (Source: BBC country profile).
Related Stories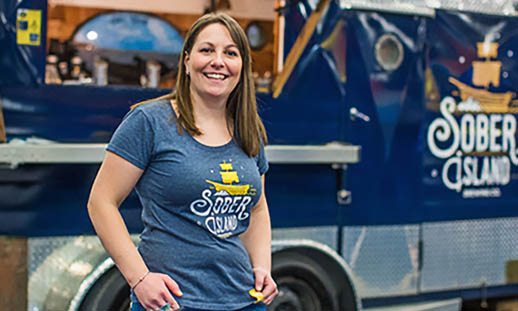 Sheet Harbour brewery encourages tourism
NSCC Tourism Management grad behind Sober Island Brewing Company.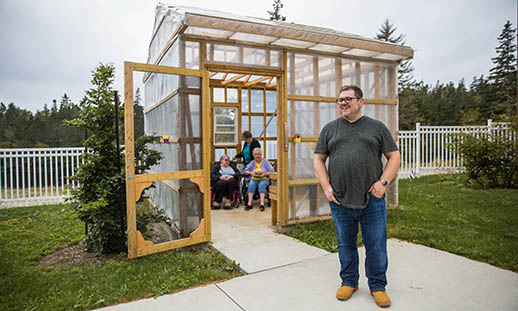 Community crops
NSCC Social Services student leads greenhouse build for retirement home.