Student research funding opportunities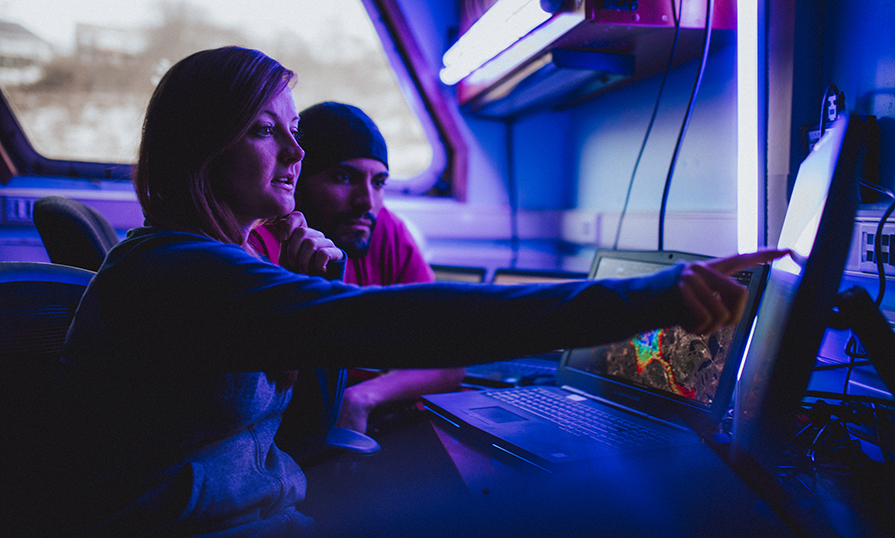 Health procedures, predicting climate change and improving or creating new products all have one thing in common – research, development and testing. In fact, every industry does research in some capacity. No matter what you're studying at NSCC, there are opportunities to get involved in research.
Now, thanks to two new funding programs, NSCC students can get paid to do research. Aside from the fact that it's fulfilling and exciting to work on research projects, research experience opens doors to new careers and gives you the opportunity to work with innovative technologies.
Research funding programs
Mitacs Accelerate Umbrella Program - four-month paid research internships
Forestry and oceans industries are pillars of economic support for our local communities. Through the new Mitacs Accelerate Umbrella Program, NSCC received funding to support 100 student research projects for the next two years to help revitalize these environmental sectors.
This funding helps students, and new graduates, get paid internships at local companies that need research expertise. Interns are paid up to $10,000 for each four-month internship and can work up to three consecutive internships depending on the project. Applications are accepted anytime and take two weeks to process.
Student benefits - earn as you learn
Open doors to new careers.
Make your resume stand out with hands-on research experience.
Broaden your network.
Industry benefits - offset research internships costs
At half the cost to the organization, an intern works for a minimum of four months up to a year.
Pre-approved funding results in a shorter application and expedited process.
Be an active participant in preparing the workforce of tomorrow while augmenting your research budget.
How it works
A student, or new graduate, is matched with an NSCC supervisor and a partner organization to develop a research project.
The organization submits a proposal via , NSCC Mitacs representative.
The student works directly for the company, who also pays a portion of their salary, and meets regularly with their NSCC supervisor to make sure the project is moving forward successfully.
Scotia Scholars – student-led health research
The Scotia Scholars Award provides $5,000 to four NSCC students doing research that aims to support a healthy population and strong healthcare system. This year, eight NSCC student summer research projects have been funded. An annual opportunity, applications are closed for 2023 and will reopen in winter of 2024.
Questions?
If you have questions or an idea for a research project that you'd like to discuss with a member of our team, contact , NSCC Industry Liaison Officer.