A standing ovation for new grad who came out as transgender during valedictorian speech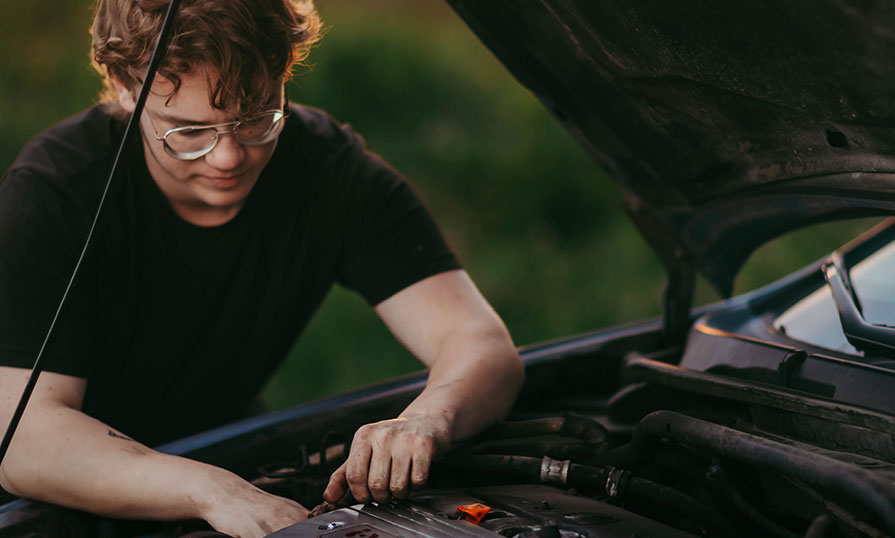 Quinn Legg could feel his heartbeat race as he walked across the stage about to give a speech and share news that would finally free him of a secret he had been keeping for the full year of his program.

On June 16 in front of an auditorium full of peers, their families and NSCC faculty and staff, Quinn shared an emotional and impactful speech about his journey as a transgender person and how his experience at NSCC makes him hopeful that times are changing for the better. He described what it was like knowing that the body he was born with didn't match the person he identified as. He was clear in his messaging that NSCC is an inclusive and welcoming place to learn.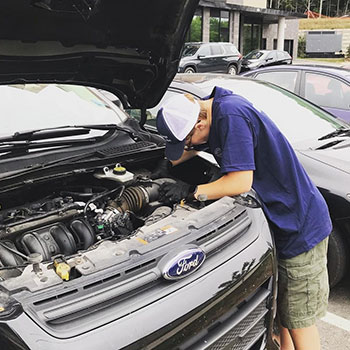 "It's time to strip away labels"
Quinn developed a passion for automotive repair at an early age while helping his father with oil changes and other repair work. After high school, he enrolled in NSCC's Automotive Service and Repair program, a 1-year certificate program that prepares learners to become Automotive Service Technicians.

As he neared the end of his program, Quinn was nominated and selected as an NSCC valedictorian and was invited to give a speech during his convocation ceremony.

For weeks, he thought about what he might include in his speech and decided to speak openly about his experience as a transgender youth. He wanted to give a voice to those who may be going through a similar experience and share words of optimism for the transgender community and those wanting to pursue post-secondary education in a safe learning environment.

"From primary through high school, my peers had no hesitation in reminding me that I didn't fit in. I will tell you that the verbal and physical abuse that I endured for those 13 years caused me to be shy, introverted and very fearful of new situations, especially in the educational environment," he said in his speech. "It's time to strip away labels and stigmatism. Time for voices to rise and be heard. A change has to be made, and I'm confident that it will happen."
Support and acceptance
During Quinn's time at NSCC, only his instructor and a few close friends in the program were aware that he was transgender. He was worried that if people knew, something bad might happen. He says that those at the College who knew were very supportive, accepting and non-judgmental.

"There are a lot of struggles that come with gender identity. Having supportive friends helped to keep me grounded. The people who knew, including my instructor, were very accepting. Being transgender didn't make a difference," he says. "Working and learning with this group of people has made me hopeful that stereotypes and prejudice are dying, being replaced by a new generation of people who are diverse, open-minded and accepting of others."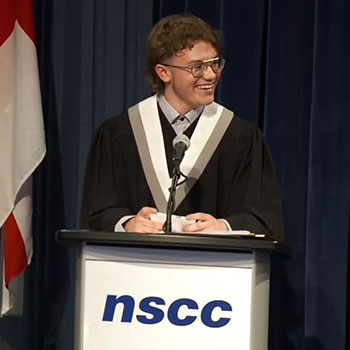 A standing ovation
Quinn says that although he was nervous to speak in front of a large group, he is grateful to have the opportunity to speak openly. "Having a platform like that in front of many people who are in the skilled trades was a great opportunity to amplify my voice. Few people in my situation get that opportunity," he says. "It feels better now that I don't have to hide." Quinn received a standing ovation following his speech.

Now a graduate, he looks forward to continuing his apprenticeship journey to achieve Red Seal certification. He hopes to one day teach the Automotive Service and Repair program and to not only pass on his knowledge and passion, but to create a welcoming and inclusive learning environment for future generations. 

NSCC offers a wide range of services and resources to help support your learning journey. Explore student supports.