Accessibility matters

Ross Sampson, 59, says wasn't quite sure that he wanted to head back to school. However, just weeks into retirement, he soon found himself inspired to act. When the provincial government launched a framework to create an accessible Nova Scotia by 2030, Ross knew he needed to become more directly involved in achieving this positive change.
"Accessibility has come a long way," says Ross, who sustained a spinal cord injury in the days between prom and graduation from the former Dartmouth Vocational School. "Thirty years ago, slapping a ramp on the side of a building and widening a door was enough. Today though, largely because of the tireless efforts of Rick Hansen, that isn't enough."
That's why the three-time NSCC grad, father of four, grandfather of six and multi-award-winning national and international athlete came out of retirement and enrolled in the Rick Hansen Foundation Accessibility Certification (RHFAC) Accessibility Assessor training course. It certainly helped that his long-time friend, Team Canada teammate and Paralympic training partner, Rick Hansen, said he should.
It's been a great joy to know my friend Ross over the last four decades. Thanks to Ross and thousands of champions like him, we're one step closer to creating an accessible and inclusive Canada, and a world with "Many in Motion".
Rick Hansen
Back to class
"Being retired, I had some time on my hands," says Ross. "I was talking to Rick one day and he told me about his course. He thought that my experience, background, education and attitude would bring something to the program."
With diplomas in Heavy Duty Equipment Repair ('80), Mechanical Engineering Technology ('83), Computer-Aided Design and Computer-Aided Manufacturing ('86) and three decades of experience working on Pratt & Whitney's gas turbine engines, Ross was ready to succeed.
"I wasn't sure," he says. "It takes nerves sometimes — being out there — and I've tried to set an example by just being me: a person, not a person in a chair. But because Rick has given so much to this fight and he's done so much for me, directly and indirectly, I thought, 'Well, maybe I could do some good. I could help.' So, I signed up."
Field of experience
Ross says any doubts he had quickly disappeared.
"In the classroom, there were building inspectors, planners, architects and individuals from the disability community. We were all talking, giving our points of view and learning about a key set of criteria that could tell someone 'yes, you're accessible' or 'no, you're not.'"
Today, as an RHFAC trained and CSA-certified professional, Ross can now evaluate the meaningful access of commercial, institutional and multi-unit residential buildings and sites. One of the first buildings he assessed, and ultimately added to the RHF Accessibility Certification Registry, was the Greater Moncton Roméo LeBlanc International Airport.
"There are over 300 points to be considered for an assessment," says Ross. "For each one of those, a rating between 1 and 5 is determined. Each has to be photographed, measured and justified."
Ross says that this approach is important because it ensures that assessors are considering accessibility considerations well beyond their field of experience and what's immediately relevant to them.
Access by design
Ross is now using his training and expanded insight to affect change across Nova Scotia.
As a member of the Nova Scotia Accessibility Directorate's Built Environment Standard Development Committee, Ross is helping develop the standards that will guide the province in becoming more accessible over the next decade.
"To hear our government say that by 2030 we will be accessible, I say, 'right on!' What we need now are people to push and make sure it happens. So, I'm in. If we can make this a more accessible world, I want to help."
Ross adds that while the work is imperative, it's equally important to ensure it isn't rushed. "We can't go too quickly here. We must make sure we do it right the first time. We can't go back. It's too important."
Fast Fact
At the 1983 Canada Games, Ross won gold medals on the track in the 400m, 800m, 1,500m, 5,000m and 10,000m wheelchair races. He also took home a Bronze medal during the 1984 Paralympics.
Related Stories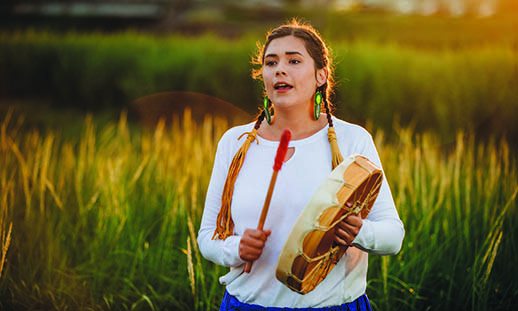 Courage to lead
Mika Francis, a Kingstec Campus grad, is a drummer, singer and advocate for Mi'kmaq youth, culture and Missing and Murdered Indigenous Women.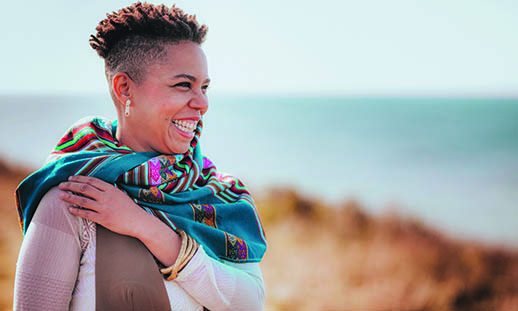 A world of possibilities
Valedictorian assists entrepreneurs in Peru and Vietnam with NSCC International.