NSCC student manages setbacks to pursue healthcare career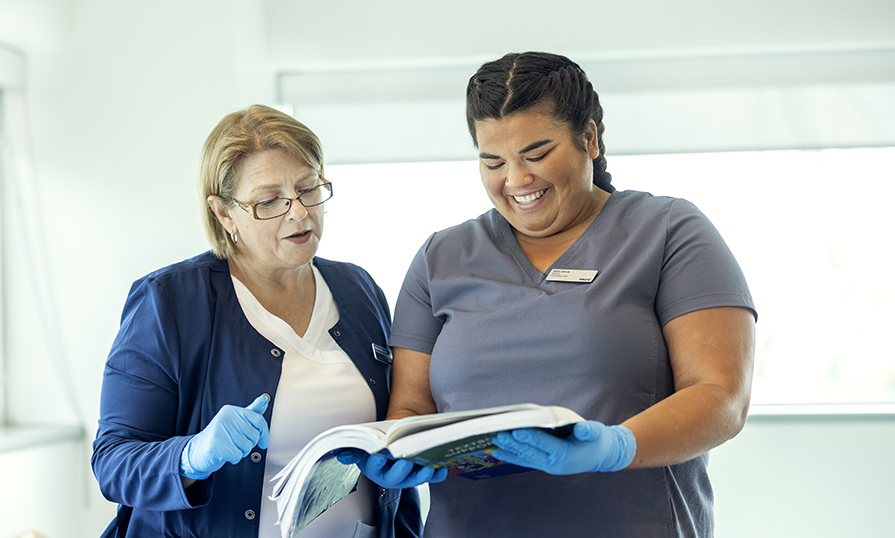 Zena Jarvis is focused on her future success. The Continuing Care student plans on graduating from NSCC Burridge Campus in 2024 and is looking forward to putting her kind, caring and compassionate nature and practical skillset to work in long-term care.
Zena, who grew up in Yarmouth, NS, always knew she wanted a career where she could give back to her community. She had her sights set on working in the healthcare industry from a young age and started researching job options while in high school. She also had the opportunity to 'test drive' NSCC programs and observed that faculty were attentive and supportive, which she says stood out to her.
She decided to pursue the Continuing Care program at NSCC after graduating from high school in 2015, but struggled with the pace, workload and lack of supports for her individual needs. She was told that college may not be the best option for her, so she left the program and took a position in retail, where she worked for several years. But she never stopped thinking about becoming a Continuing Care Assistant.
The right NSCC supports
Unwilling to settle, she reached out to NSCC years later and was referred to Shawnee Sylliboy, at that time a Student Services Advisor and Indigenous Support. Shawnee understood the types of supports and accommodations Zena needed to continue her studies at the College. With Shawnee providing guidance and cheering her on, Zena returned as a Continuing Care student in the fall of 2022.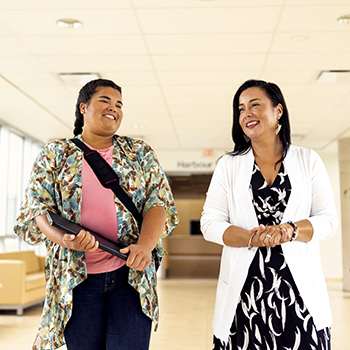 Zena says, "Having Indigenous supports in place is so helpful to me. In the future, I'll be able to look back at my time at NSCC and know how much this made a difference."
Zena says a positive attitude is an important part of being a successful student. "I wake up every day and tell myself I can do this. That I can do hard things. That today is going to be a good day. I try to start every day with a smile."
Finding her calling
NSCC's Continuing Care program is typically 1 year long, however Zena's academic accommodations allow her to complete the program over a 2-year period. She also meets with a tutor daily. Zena says these accommodations help her learn at her own pace and process information.
Between her first and second year, she found a summer job tending to the gardens at Villa Saint-Joseph du Lac, a long-term care facility in Dayton, NS. She took great pride in growing flowers and taking the residents for walks so they could enjoy the colourful blooms. Now back in class for her second year, she volunteers at the facility running recreational activities for the residents when extra help is needed.
"It was great working at Villa Saint-Joseph, and I'm so happy I get to volunteer with them. I love working with the elderly," Zena says. "They take the time to talk to me and share their knowledge. I learn so much from them."
Helpful advice
Zena is taking it day by day and likes to remind herself of some good advice she received that has stayed with her.
"I try to remember that I'm the one driving my own car. It's up to me to keep the car on the road and not take a wrong turn. And if I need help moving forward, it's okay to ask."
Although Shawnee is now Manager, Student Advising in NSCC's Student and Career Services department, she remains Zena's trusted advisor during her second year and looks forward to seeing her graduate and realize her dreams.