Military veteran turns passion for technology into a new career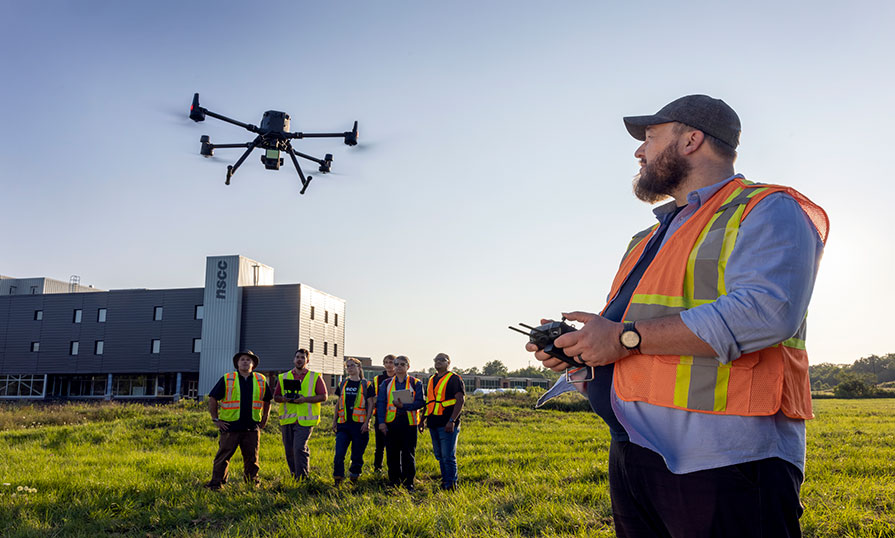 Geographic Information Systems (GIS) - Remote Sensing grad Keith Cusson has a new and exciting career where he spends most of his day flying drones and using other cutting-edge technology. Keith develops data that's used to plan for maintenance to avoid structural disasters.
Pursuing a new passion in Remote Sensing
After a 21-year career in the Royal Canadian Air Force, Keith was medically released. He was looking for something new and exciting and wanted to turn his passion for technology into a new career. Keith was intrigued by NSCC's Geographic Information Systems (GIS) - Remote Sensing program offered at the Centre of Geographic Sciences (COGS). After applying and a few days into the program, he was pleasantly surprised and knew this was something that he wanted to pursue. "It was a really friendly environment, but also serious and professional at the same time. It was a great experience and exposed me to the world of remote sensing," says Keith.

The 1-year program teaches students how to use technology such as camera systems, drones, laser scanners (lidar) and microwave sensors (radar) to collect, analyze and report on spatial data. The data can be used to monitor the health of agricultural crops and environmental changes for use in weather prediction and disaster management.

Keith enjoyed learning about the different types of technology and how to interpret data. "The program allowed me to learn about all the different types of imagery. We worked with satellites, drones and scanners. I enjoyed learning it all and finding out that there's so many different tools out there that we can use to learn more about the world around us," he says.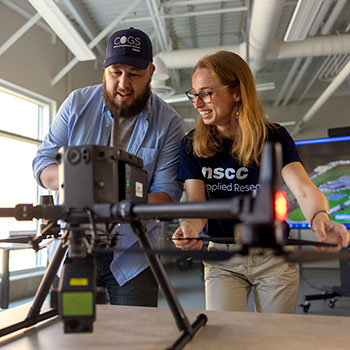 The NSCC COGS experience
The small class size, welcoming faculty and inclusive learning environment are highlights, Keith says, of his experience at NSCC. "The best part of my NSCC experience is the friendships that I made, not just with my classmates - we went through thick and thin together learning about remote sensing - but we really got to know our instructors as well and form friendships with them. They're very experienced but also personable so it was easy to learn from them," he says.
Lifelong learning
Keith graduated from the Remote Sensing program in 2022 and now works for a startup company based in Victoria, BC, using drones to take high resolution scans of buildings. "We look for defects or cracks in building structures so we can pass that information back to the client and they can plan their infrastructure maintenance," he says. Keith also completed a Master of Science in Applied Geomatics, a joint offering between NSCC and Acadia University allowing students to benefit from the strengths of both schools.

COGS and the Remote Sensing program has earned a strong reputation among employers and geomatics professionals for its quality, hands-on training and practical learning provided to students. "I'm really glad that I chose NSCC because I learned a lot of interesting things about technology that I didn't know existed until I came here."

Learn to see the Earth through a new lens with NSCC's Remote Sensing program.