A natural storyteller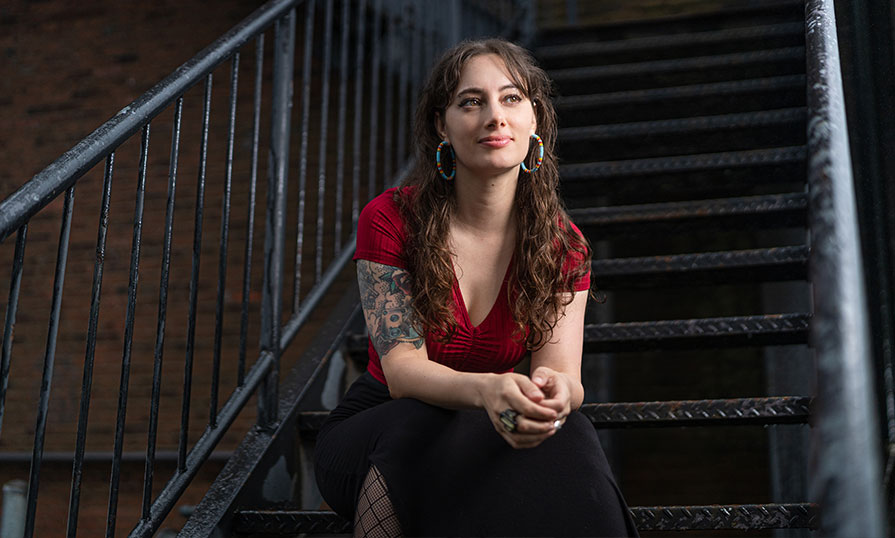 Stephanie Joline is part of a new generation of filmmakers using their art and influence to share the stories, voices and experiences that are often forgotten.
"I think storytelling is something that's always come easily to me. Certainly, with an Indigenous background — like the elders, my grandmother — big storytellers," says Stephanie, an Inuit writer and director who can trace her roots to Labrador.
Despite this, Stephanie admits that as a teen it wasn't something she initially viewed as a viable career choice.
"I honestly didn't know you could go to school for those things," she says of applying to Kingstec Campus. "I just assumed that people in Hollywood made TV and radio. So, when I saw that a course was offered, I immediately applied. It was a new, exciting world for me."
When her program's work placement landed her behind a camera at CBC, Stephanie's passion for the shooting and editing components of her Radio Television Arts Diploma (now known as Radio Television Journalism) blossomed.
"I started making music videos for my band, the Superfantastics," she says of her early 2000's work, which was in rotation on MuchMusic. "From there, I started making short films for fun with my friends. I kind of grew and grew and then started making documentaries and feature-length projects." 
On the big screen
In addition to MuchMusic, Stephanie's work has also been seen on Amazon Prime and CBC Gem and featured at FIN Atlantic and the St. John's International Women's Film Festival (to name a few). The talented filmmaker also received a Canadian Screen Award for Best Direction (Factual) for her work on the APTN series Spirit Talker, which follows Mi'kmaq medium Shawn Leonard.
Her most well-known project to date is a feature-length film titled Night Blooms. The dramatic coming-of-age story is set in the 1990's and challenges viewers to see life's circumstances as rarely black and white but rather shades of grey — a frequent theme in Stephanie's work.
"I like making stuff that makes people uncomfortable because that usually starts a conversation," she says. "I don't believe in creating a controversial piece of art just for the sake of being controversial. It has to be good. If there's something compelling or polarizing, that's my favourite. I would truly rather people hate my work than be indifferent about it."
People were anything but indifferent about Night Blooms. The film was honoured by the Directors Guild of Canada and named Best Feature Film at the 2022 Nova Scotia Screen Awards.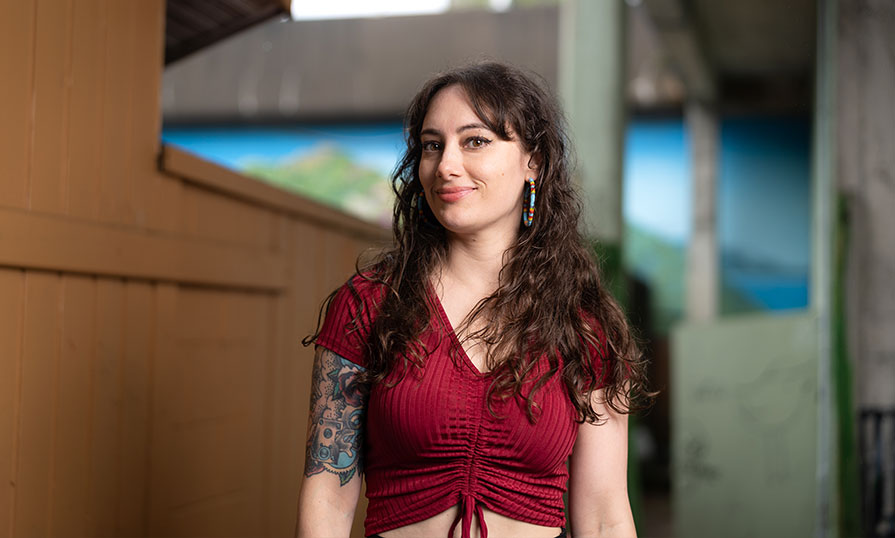 A matter of perspective
Night Blooms isn't the only project that created a buzz. Stephanie's first feature-length project, a documentary titled Play Your Gender, was deemed 'a blood-boiling expose of the music sector's traditional gender bias and 'glass ceiling' mindset,' by critics — a reality Stephanie sees mirrored in the film industry.
"For many, many years it's been straight, cis-gendered, white men telling the stories — and that point of view is important — but it's not the only point of view we should have," she says. "When you have stories coming from more perspectives, you'll have more people that can relate and come out and watch it. It benefits everybody."
Stephanie's also been applauded for her willingness to spark much-needed conversation off-screen around gender stereotypes and sexism in the film and television industry — particularly following a 2015 incident with rapper Snoop Dogg. As an author and interviewee, she has publicly shared her own experiences as well as her willingness to support those around her.
Women in the industry
"I'm a woman who's been working in a male-dominated industry for over a decade," she says. "I could name over a dozen occasions on a set where my looks and body have been a topic of discussion in a derogatory way."
From jokes and unwanted advances to vulgar comments and inappropriate touches, Stephanie says we must continue to challenge the belief that women being sexualized in a professional environment is normal or should be expected.
"I sometimes wonder if women don't succeed in the film industry as often as men do because so much of our energy is focused on defending ourselves for our decisions every day of our careers," she says. "I willingly take on the role of being there for any woman, any time they need to talk. I will always be there to listen."
Stephanie adds, "I like making people talk — bringing up uncomfortable conversations and challenging beliefs — because maybe, it's something you should be uncomfortable with in order to see change."
Words Matter
Stephanie's most recent project is Words Matter. The documentary shares the story of Indigenous poet and NSCC Indigenous Supports Advisor Rebecca Thomas and her journey to reclaim her language. You can view it in Mi'kmaw and English on CBC GEM.