A jumpstart on education and pathway to a career in IT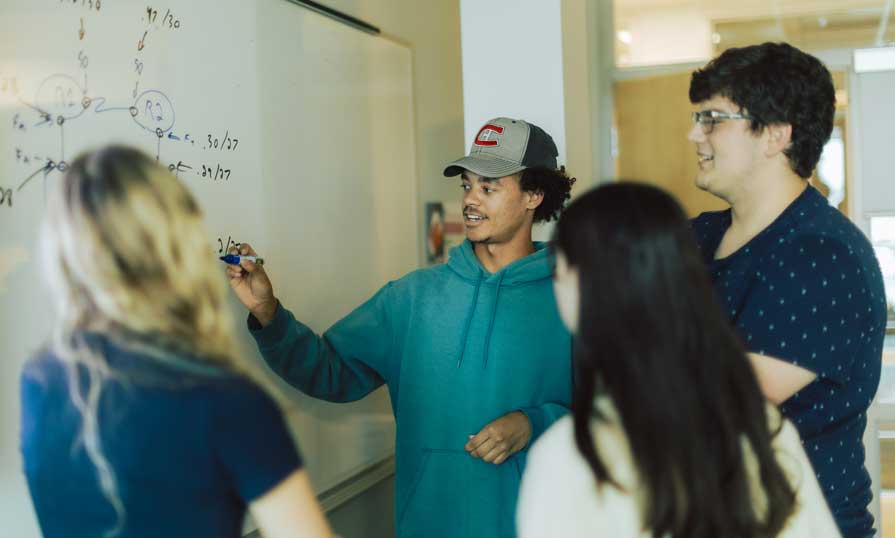 Three classes of students started this September with NSCC credits they earned while in high school. 
Students are participating in the Technology Advantage Program (TAP) or Pathways in Technology Early College High School (P–TECH) program and are now working on the post-secondary portion of their learning. When finished, they will have earned an NSCC diploma at no cost.
Program model
Although TAP and P-TECH include different partners, they both follow the same program model and have similar outcomes. With both programs, the students started in grade 9, completed dual credentialing during high school (taking both high school and NSCC courses), then started an IT program in September 2023 at NSCC.

TAP is a partnership between NSCC, IBM and Early Education and Childhood Development. P-TECH is a partnership between NSCC, schools in the 5 First Nations communities across Unama'ki, Mi'kmaw Kina'matnewey (MK), Mi'kmaw Economic Benefits Office (MEBO), provincial and federal governments, and IBM.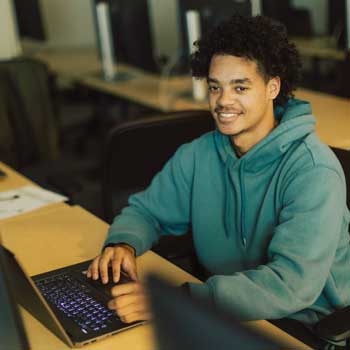 Internship with IBM
Tavarion Burke joined the TAP program when he was in grade 9 and started at NSCC Institute of Technology Campus in September. After finishing the high school portion of the program, he completed a 6-week internship with IBM where he gained exposure to workplace culture and networking opportunities. "I really enjoyed my internship. It provided an opportunity for me to experience what it would feel like to work for a large technology corporation," he says. "I made lots of great connections while I was there as well."

Now a college student, Tavarion is working on his diploma in Information Technology. When he graduates, Tavarion plans to study Business at Dalhousie University and then apply for a position at IBM.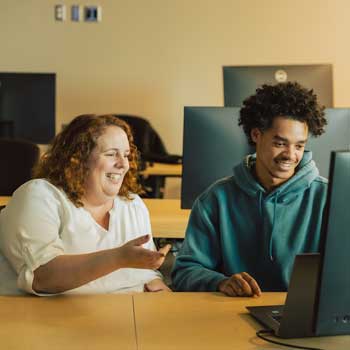 Providing opportunity
Anna-Marie Roper, NSCC Project Coordinator, School of Technology and Environment works closely with the students and says the programs provide an opportunity for them to access a post-secondary education that may otherwise have been challenging. "The students in both programs are 100 percent sponsored so there is no tuition cost, no fees, textbooks are covered, and laptops are provided. Most of the students are first generation post-secondary students (the first in their family to attend post-secondary)," she says.

Both programs provide an opportunity for NSCC and community partners to work together and help close the gap between youth who want to pursue a post-secondary education in a technology-related field and employers who are facing a skilled and educated labour shortage.

Anna-Marie says students participate in a lot of activities that help reinforce whether a career in technology is the right career choice for them. "Now that they have a pathway to NSCC, they'll graduate with a diploma and be well informed of their career decision," says Anna-Marie.
Preparing students for the workforce
IBM has provided mentorship as well as internships for many of the participants. NSCC and IBM collaborated on workshops that included resume and cover letter support and a mock interview. At the end of their NSCC program, students are guaranteed a job interview with IBM.

Anna-Marie says one of her favourite things about the program is seeing the students succeed. "They've gained a high level of confidence, maturity and understanding through their programming and through their mentorships," she says. "It's exciting to see how much they've grown and to see them progress to the post-secondary phase of their journey. It's an incredibly rewarding project to be part of."