NSCC to host province-wide, in-person Open House
Oct. 21, 2022 – Media Release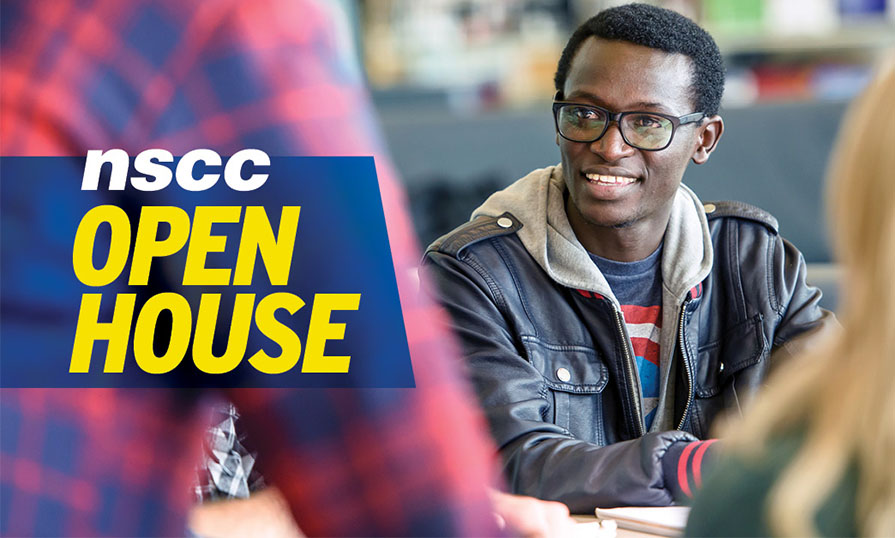 Halifax, NS - Nova Scotia Community College (NSCC) is returning to a province-wide, in-person Open House event this month to welcome prospective students and the community to all 14 campuses.
Date: Thursday, October 27, 2022
Time: 9 am – 7 pm
Opportunities for visitors
Application fee waiver
Prospective students who apply during Open House will automatically be entered to win a $1,000 financial education credit toward NSCC tuition (one per campus)
Guided campus tours and interactive demonstrations from students, faculty and staff that showcase 140+ career-oriented programs
Additional information for visitors
Participants who require an American Sign Language (ASL) interpreter can contact  to arrange support.
For questions about Open House, contact
Learn more: nscc.ca/OpenHouse
About NSCC
NSCC is committed to building Nova Scotia's economy and quality of life through education and innovation, transforming Nova Scotia one learner at a time. NSCC offers more than 140 career-oriented programs throughout the province at our 14 campuses, including our online eCampus. Programs are offered through five academic schools – Access, Education and Language; Business and Creative Industries; Health and Human Services; Technology and Environment; Trades and Transportation – and reflect the labour market needs and opportunities in Nova Scotia. NSCC's primary goal: student success. An annual survey of College graduates shows that 83% are employed one year after graduation, most in their field of study, with 94% of those employed living and working in Nova Scotia. 
For more information
Kathleen Cameron, Manager of External Relations, NSCC
902-499-7844,