Playing for a better future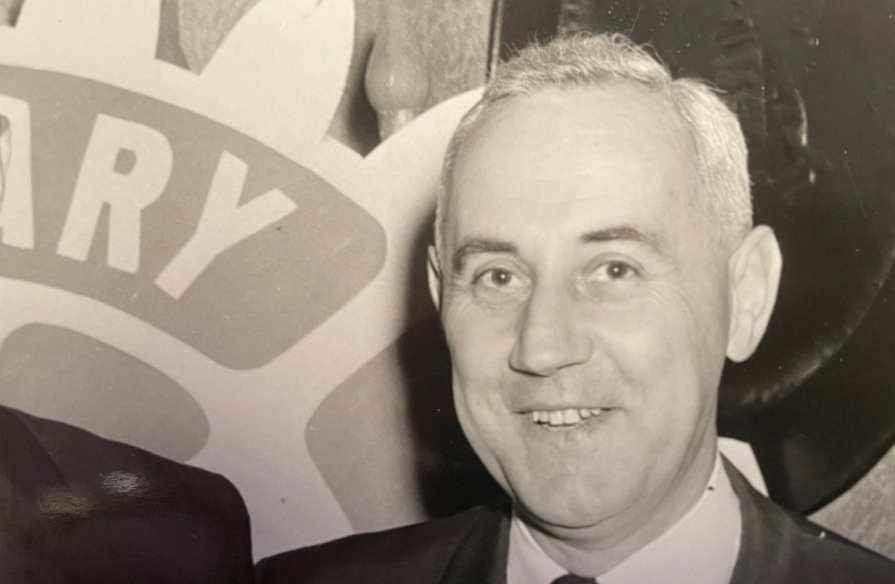 The Family D. Stuart MacLeod makes $200,000 Donation to Sydney Waterfront Campus
Known fondly amongst his peers as Mr. Rotary, D. Stuart MacLeod was a community leader, a business owner, a family-man and a true philanthropist.
Mr. MacLeod's family is honouring his legacy with a $200,000 gift to NSCC's ALL IN Campaign. This incredible donation will help build a new, accessible playground for the Sydney Waterfront Campus. This playground will double as a learning-lab for the Early Child Education program and a retreat for daycare attendees – which include children of both students and staff.
"My father always prioritized community. Through his volunteerism, charitable support, and involvement with dozens of local organizations, he instilled in us the importance of doing what you can to improve our community.
He was particularly passionate about giving children a better start. From gifting an aspiring hockey player goalie gear to arranging orthopedic visits for children with physical disabilities to providing leadership to the Children's Aid Society for more than 30 years, my father wanted to give children a chance at a bright future… at stability and success.
This gift is a continuation of all the good work my father already started. As a family, we're humbled to be able to do this to honour him.
The impact of the Sydney Waterfront Campus was felt as soon as the ground first broke and construction started - new businesses are starting, real estate is moving quickly and there is a new outlook and energy for Downtown Sydney's future.
By investing in NSCC with a donation, we're taking what would be a good campus and making it a great campus. And it's about time we had something great to call our own.
Donations to this campaign are about excellence. It's about our future. And it's about rebuilding the core of our community. We're very proud to be part of this revitalization and know our father would be too."
- Stuart MacLeod, son of D. Stuart MacLeod