Board of Directors
We are governed by a Board of Directors comprised of community and industry leaders and professionals dedicated to helping students realize their full potential. Our volunteer board is responsible for advocacy, fund development, stewardship, granting and financial oversight related to donor gifts.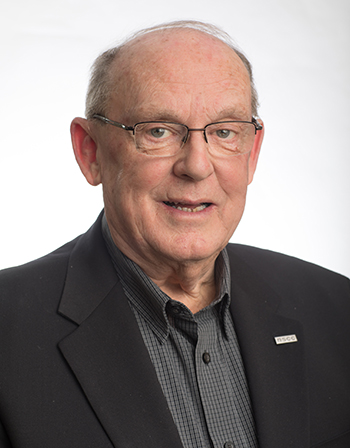 David P. Saxton, FCPA, FCA
Chair
Dave Saxton is a retired chartered professional accountant who resides in Yarmouth. He is a graduate of Saint Mary's University and a Fellow of the Chartered Professional Accountants of Nova Scotia.
As a partner in national accounting firms, he has advised corporations, not-for-profit organizations and local governments. He has been involved in the training of chartered professional accountants throughout his career.
Dave has always had a keen interest in his community and has been a member and past President of both the Yarmouth Rotary Club and Yarmouth YMCA. In addition, he served on the Yarmouth Hospital Foundation, as a trustee of the Nova Scotia Health Employees Pension Plan and with the Western Regional Enterprise Network.
He has served as Chairman of NSCC's Board of Governors and was a member of the Make Way Campaign – Burridge Campus Community Appeal Committee.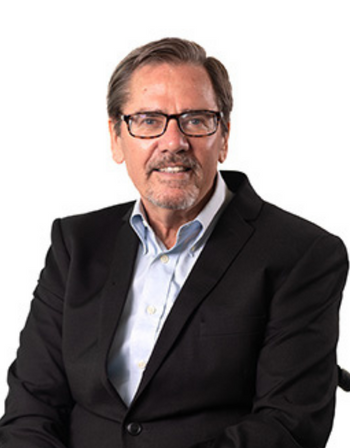 Gerry Post
Board of Governors Representative
Gerry Post is best known in Nova Scotia for his advocacy to improve accessibility for persons with disabilities. Internationally he is known for his work in city planning, geomatics and public sector modernization. He was born in post-war Holland and then his family immigrated to Canada in the early 1960's. He fell in love with the country because of its abundant geography and opportunities – but his gratitude for Canada and its veterans stems back to his upbringing in Holland.

Gerry graduated from Ryerson Polytechnical Institute in 1975 with a Bachelor of Applied Arts in Urban Planning and began his professional career as the youngest municipal Director of Planning in Canada with the Town of Ajax. He made his way east in 1976, when he became the Director of Planning for Windsor-West Hants in Nova Scotia.

Gerry has worked for the Council of Maritime Premiers as a land use and geomatics advisor and became involved in international development in Latin America through the University of New Brunswick. He spearheaded an expert panel that helped to revolutionize Ontario's land registry system through a public-private partnership.

In 1990, Gerry became the CEO of Eastcan Geomatics and won the Nova Scotia Export Development award. He also worked as a Senior Manager at KPMG on projects to modernize land records management in Jamaica and the public sector in Qatar, as well as the Bangladesh Environmental Management Project, the Jordan National GIS Strategy, and the City of Amman Master Plan. The master plan project was recognized with the World Leadership Award in Town Planning and Urban Governance. He also partnered with the Mayor of Amman to create the Amman Institute for Urban Development, a think-tank that advised many organizations and governments in the Middle East and was recognized by the World Bank in its global urban development strategy.

Gerry was an advisor to the Prime Minister of Grenada in 2013, working to reform the country's land and environmental planning records system when he fell ill, which resulted in him becoming paralyzed from the waist down. Since then, Gerry has worked extensively with the accessibility movement. He won a Nova Scotia Human Rights Award in 2017 for his work as the spokesperson for the Bill 59 Community Alliance which advocated for and assisted with drafting the Nova Scotia Accessibility Act.

Gerry came out of retirement in 2017 to become the inaugural Executive Director of the Nova Scotia Accessibility Directorate. Here he established a partnership between NSCC, the Rick Hansen Foundation and the Province of Nova Scotia to introduce the Rick Hansen Association Accessibility Certification Program to our province. Gerry is currently retired while remaining active as a volunteer and advocate for accessibility and community planning.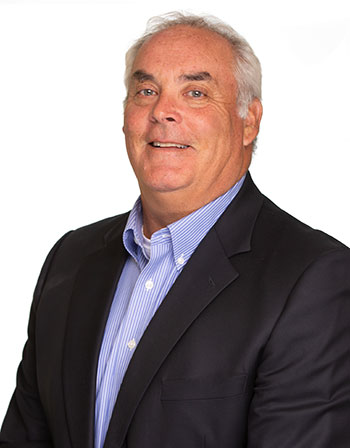 David Arenburg
Director
Following high school graduation in Amherst, David pursued a marine career aboard Bluenose II while obtaining a Bachelor of Arts degree in Recreation Management from Acadia University.

After working in broadcast sales and management with ATV, he and his wife Elizabeth moved to Yarmouth to open their first Tim Hortons franchise in 1986.

Their company, Adcor Marketing Limited, grew to include five Tim Hortons and a Wendy's restaurant. Recently retired, David is enjoying being a new grandparent, spending time with family and remaining engaged in his community.

Along with serving on Tim Horton's boards and committees nationally, he has served on the boards of Nova Scotia Business Inc, Yarmouth Hospital Foundation, Yarmouth Rotary Club and Western Regional Enterprise Network.

David was named Yarmouth Chamber of Commerce and Commerce Magazine Business Person of the Year in 2007.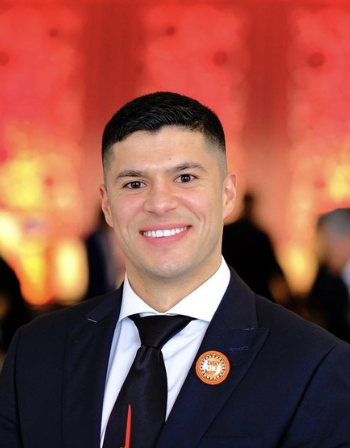 Houston Barnaby
Director
Mi'kmaw from Listuguj, QC, Houston is a lawyer who is passionate about educating the wider public on issues of social justice and helping allies and those wishing to become allies on what it means to be Indigenous in Canada.
His motivations come from growing up in an Indigenous community at a time where his community was constantly negotiating with the Federal and Provincial governments over resource allocation such as logging and fishing.
In 1981 the Department of Fisheries and Oceans alongside Sécurité de Quebec raided his community with hundreds of officers beating citizens and seizing fishing nets.
These moments strengthened Houston's resolve to join the fight in the court rooms and at the negotiation tables where these discussions take place.
Now his passion is educating the wider public so these tragic incidents remain a thing of the past.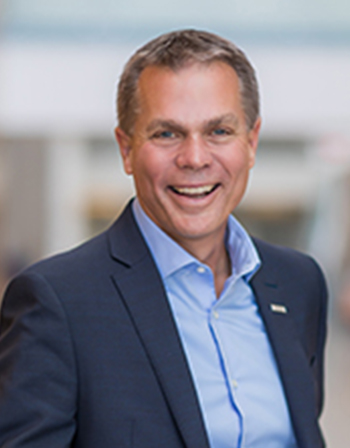 Don Bureaux, FCPA, FCGA
President
Don Bureaux, President of Nova Scotia Community College (NSCC), is an experienced leader dedicated to the education of adult learners throughout Nova Scotia. His background includes teaching, program development and administration and collaborating with educational institutions around the globe to create successful learning opportunities for students.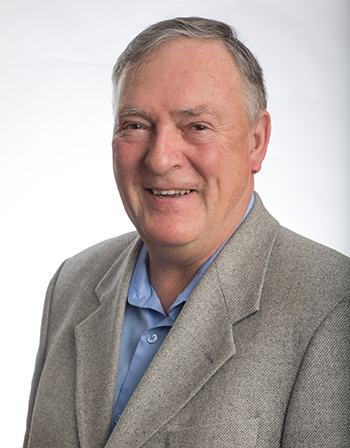 Andy Cutten
Director
Andy Cutten is a founding partner of Halifax Global Inc., a management consulting firm in Halifax, where he provides executive advisory services, strategic and operational planning, financial modelling, consultation and facilitation services.
Originally from Truro, Andy obtained his Bachelor of Commerce Degree at Saint Mary's University and his MBA from the Kellogg Graduate School of Business, Northwestern University, Illinois. His professional designations include CPA CA (Chartered Professional Accountant, Canada) and CMC (Certified Management Consultant).
Andy previously worked with Ernest and Young (EY), the International Department of CIBC, Moore Corporation Ltd., and he has lived in Toronto, London (England), Chicago (Illinois) and Annapolis, Maryland.
In 2017, he and his wife Glenda started a rare book business, Raven & Gryphon Fine Books.
Andy is a Board member with the Canadian Forces Liaison Council Nova Scotia and a past Board member of the Halifax Chamber of Commerce and Canadian Manufacturers and Exporters (CME) Nova Scotia.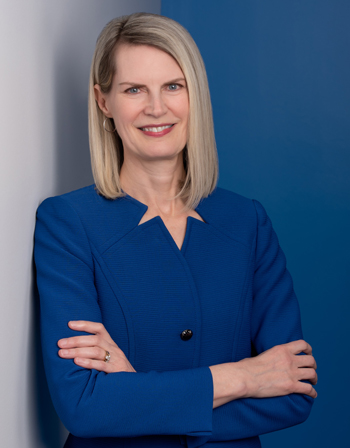 Anne-Marie Gammon, MBA, FCPA, FCMA
Director
Anne-Marie was the inaugural President & Chief Executive Officer of CPA Atlantic School of Business. Bringing over 25 years of senior financial management experience within diverse industries including education, real estate, automotive, aerospace and oil, Anne-Marie is also the past Director, Operations, Education Services with CPA Canada, Vice President, Program Development with CMA Canada and was previously Vice-President, Financial Reporting for ING Real Estate Canada. With over 20 years of experience delivering professional accounting education, Anne-Marie served on the national CPA Certification Steering Committee established to develop the new CPA pre-certification program. She continues to work on various national education committees to advance the certification program leading to the chartered professional accountant designation.

Actively involved in her community as a volunteer, Anne-Marie is the past President of Financial Executives International Canada - Atlantic Chapter. She is also past President of CMA Nova Scotia, past Chair of the CMA Canada Research Foundation and past Vice President, at large with the Canadian Academic Accounting Association. Currently, Anne-Marie is a member of the Investment Committee, University of Kings College and is Chair, BBA Program Advisory Committee, Yorkville University.

A chartered professional accountant, Anne-Marie has a BBA from the University of New Brunswick and subsequently received her CMA designation in 1990. A strong believer in life-long learning, Anne-Marie received her Master of Business Administration from Edinburgh Business School, UK in 2012 followed by a postgraduate certificate in business research studies in 2018. She was nationally recognized with the Fellow of the Society of Management Accountants' designation in 2003 followed by the award of Fellow of the Chartered Professional Accountants of Nova Scotia in 2015. Anne-Marie was honoured to receive the Certificate of Achievement from UNB Fredericton in 2019 for outstanding service to her profession followed by the Top 50 CEO award from Atlantic Business Magazine in 2021.
Barbara Goit, CFRE (Ret'd)
Director
Barbara is a retired Certified Fund Raising Professional. Her professional career in the philanthropic sector includes positions as Philanthropic Counsel within various charitable organizations, Chief Development Officer with the QEII, Executive Director with the Colchester Regional Hospital Foundation and Director of Public Relations for the Colchester Regional Hospital.
Barbara holds a Bachelor of Applied Science (Consumer Studies) from the University of Guelph.
She is a dynamic, dedicated senior management and fundraising professional with a proven record of success and demonstrated ability to assemble effective, productive teams with a donor-centred focus. During her career, Barbara has been responsible for leading several major fundraising campaigns and served as a volunteer with the Make Way Campaign – Truro Campus Community Appeal Committee.
A current member and Past President of the Rotary Club of Truro, Barbara resides in Valley, Nova Scotia.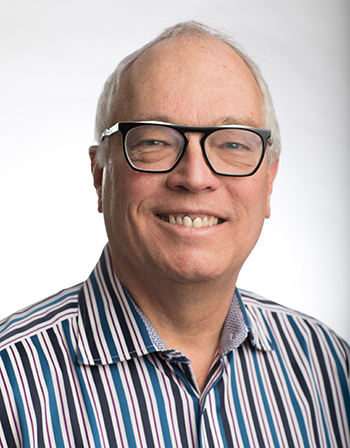 John Lindsay
Director
John Lindsay is Chairman of East Port Properties Limited, a realty advisory firm focusing on workplace real estate in Atlantic Canada.
Significant projects have included Purdy's Wharf in downtown Halifax, the Bluefrog Business Campus and Wilkinson Warehouses in Burnside, 351 & 235 Water Street in downtown St. John's and the Beclin Business Park in Mount Pearl.
These developments included the first office building seawater cooling system and the first internet as a building service in North America, as well as 10 LEED Certified buildings, including the first LEED Certified multiple occupancy warehouse in Canada, the first LEED Gold office in NL and the first LEED Certified warehouse campus in Canada.
A longtime YMCA volunteer, John is a past Chair of the Halifax YMCA and past Vice-Chair of YMCA Canada and is currently Chairman of the Capital Campaign for the new YMCA Centre of Community in central Halifax.
John serves on the NSCC Board of Governors and as the Board's representative on the NSCC Foundation Board.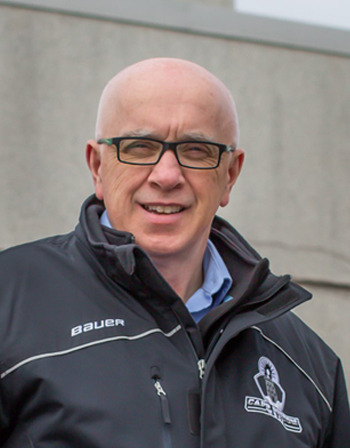 Bob MacEachern
Director
Bob MacEachern began his broadcasting career over 30 years ago and is the owner of Port Hawkesbury based radio station CIGO-FM. In 2013 he received the Radio Television Digital News Directors' Lifetime Achievement Award.
He is a partner in several companies based in the Strait Region. Bob is active with community organizations including past president of the Strait Area Chamber of Commerce, past Vice Chair of NSCC Board of Governors, Inverness-Richmond Career Development Centre, Festival Antigonish and the Port Hastings Historical Society.
Bob is married to Brenda MacEachern and is a father of three.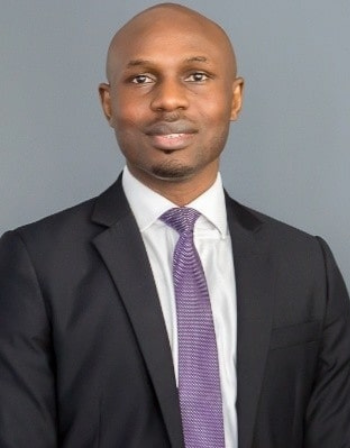 Ayo Makanjuola
Director
Ayo D. Makanjuola is currently the Chief Financial Officer at the Millbrook First Nation in Truro Nova Scotia. He brings over 14 years of finance experience from various industries. Ayo was also the immediate past Chief Financial Officer of the Black Business Initiative in Halifax. He was also the Project Lead on the Supporting the Black Canadian Communities Initiative (SBCCI) a project aimed at capacity building for Black-led and Black serving not-for-profit organizations across Canada. The project, which was fully funded by the Federal government through Economic and Social Development Canada (ESDC) helps provide funds to organizations who were hoping to improve capacity by diversifying their sources of revenue, improvement in governance, operational effectiveness and efficiency, Digital adaptation and charitable readiness.
Ayo serves on the Board of the YMCA of Greater Halifax/Dartmouth as the Chair of Finance and Risk Committee, the Board of the CPA Nova Scotia as the Secretary/Treasurer, and the Treasurer of the Ecology Action Center. He is also a member of the Not-For-Profit Advisory Committee (NFPAC) of the Accounting Standard Board.
A chartered accountant from Nigeria, United Kingdom and Nova scotia, Ayo has a bachelor's degree in accounting and a master's degree in finance before moving to Canada in 2015. He also completed a leading with finance certificate program online at the Harvard Business School.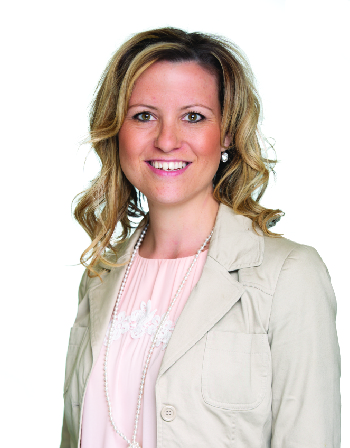 Julianne Misner
Director
Julianne Misner brings an insightful community-level alumnus perspective to her role on the NSCC Foundation Board as a two-time NSCC graduate with four years of leadership experience in student government.

Her involvement with the College continued after graduation through the ongoing development of community partnerships, participation in special events and support of student-driven campus initiatives.

Now a Program Assistant with the NSCC Annapolis Valley Campus Achieve Program, Julianne supports learners transitioning from supported high school programs to greater independence and community connection.

Julianne has more than a decade of experience in employment support, career planning and service navigation, giving her real-time insight into local labour markets, the complex challenges facing job seekers, opportunities for community development and economic stimulation.

She specializes in solution-focused, strength-based coaching that motivates others to effect positive change in their lives.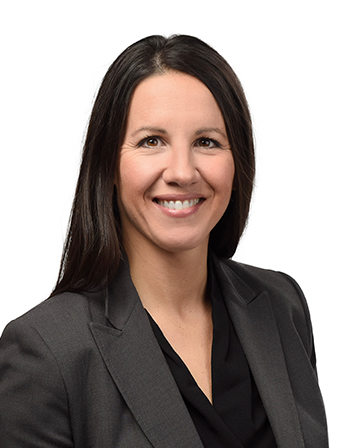 Denise Pothier
Director
Denise Pothier has a background in chemical engineering and more than 25 years of industry experience. She is currently the Vice President of Practice Services and the first-ever Vice President of Indigenous Relations at Stantec.

She sits on the board of directors of Techsploration and the Canadian Council for Aboriginal Business (CCAB). Denise serves on Engineers Canada's Equitable Participation committee and is the current chair for the Indigenous Peoples participation in engineering committee.

She also serves on Engineers Nova Scotia's Council and is the past-chair for the Women in Engineering committee. Denise is a recipient of the 2016 Canadian Progress Club Halifax Women of Excellence Award for Management and the Professions.

She was named one of the 2018 Canada's Inspiring Fifty Women in STEM, as well as one of Canada's Most Powerful Women: Top 100 Award Winners in 2018.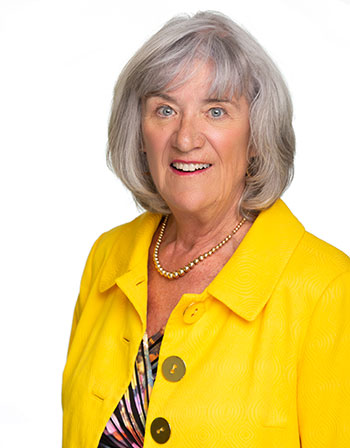 Pamela Reid
Director
Pam Reid is a retired NSCC Executive Team member who served the College as Vice President, Vice Academic & Chief Learning Officer and Dean, Health & Human Services. Prior to joining NSCC, Pam worked with the Victoria General Hospital in Halifax where she held numerous senior positions over 28 years.
She is a graduate of UNB and holds a Master of Science in Health Education from Dalhousie University. Pam has been and remains an active volunteer with several community and professional organizations.
Pam has extensive experience as an educational leader, building teams and facilitating strategic planning. In her retirement, she remains connected to NSCC as an ongoing donor and participant in the NSCC Retired Executives Group.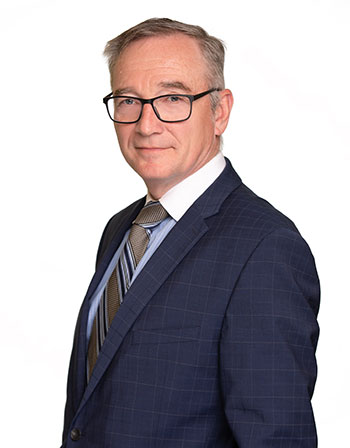 Tom Wile
Director
Tom Wile is Vice President of Sales, Atlantic Canada, with NEI Investments.
As a 20+ year investment professional, Tom's primary focus is delivering differentiated investment solutions to financial advisors in the world of Responsible Investments and ESG Integration. Over the years, Tom has worked on the institutional and retail side of the investment industry.

A Halifax native, Tom is married and has two grown children attending MUN and Queens. As an entrepreneur, Tom founded and owned Tom's Little Havana, a Halifax staple in the food and beverage business, for 20 years until selling in 2017.

In addition, Tom has sat on numerous boards and investment committees in Halifax, including Nova Scotia SPCA, Sacred Heart School and Neptune Theatre.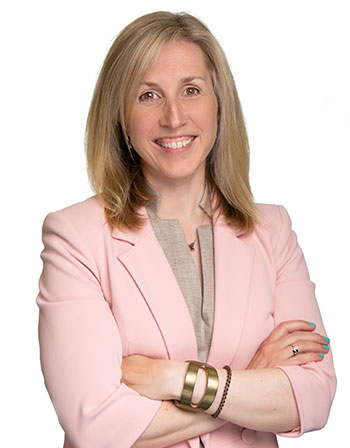 Michelle Bussey
Ex-Officio
Michelle Bussey is Executive Director of the Nova Scotia Community College Foundation and Alumni Relations.

Michelle joined the NSCC Foundation as Director of Development in 2015 and led Make Way, the first province-wide fundraising campaign for NSCC. It surpassed its original goal of $25 million – raising more than $33 million to support students. After Make Way's successful conclusion in March 2019, Michelle took the reins as Executive Director.

With a Bachelor of Business Administration from Mount Saint Vincent University, a Masters of Public Administration from Dalhousie University and professional certification as a Change Management Practitioner, Michelle believes strongly in lifelong learning. In keeping with this philosophy, she gives back as an artsvest mentor and a Board member for Junior Achievement Nova Scotia.

Michelle came to NSCC after 16 years in skills development and advocacy, locally with Skills Canada-Nova Scotia and internationally with WorldSkills.