Leave a legacy
Continue your impact through legacy giving
Leaving a gift in your will is a generous way to support future students and enables many donors to leave a larger gift than would be possible during their lifetime. Legacy gifts can be customized to target your impact, whether it is for a specific campus, program, location, financial need and more.
To learn more about legacy giving, read our Planned Giving Brochure, or please connect with us by emailing or calling 902-491-2181.
Examples of legacy giving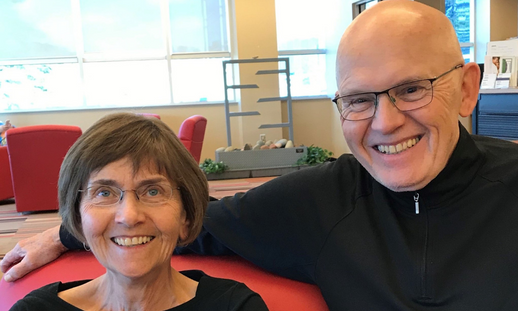 Q & A with Linda and Jim Ross
Planned Giving
Read our Q & A with NSCC graduates Linda and Jim Ross about their connection to NSCC and why they are planned giving donors to the Foundation.
Margaret Mary Cook's legacy endowment
Estate Gift
Margaret Mary Cook left an estate gift of $2 million to fund student awards in perpetuity at NSCC's Strait Area Campus. Read the media release for her dedication here.