Sponsor-a-Student
Funding and training our future workforce
The Sponsor-a-Student program combines financial support and safe, on-the-job training with participating organizations. Organizations can feel good about giving back to students and supporting their educational goals while also addressing key labour shortages within their operations.
Sponsor-a-Student Stories
Sponsor-a-Student donor Gord Gamble
Gord Gamble, Donor
Gord Gamble, President and CEO of Iron Dog Inc., believes in supporting youth to better Nova Scotia's tomorrow. Read about how Gord funds, mentors, and trains NSCC students with the Sponsor-a-Student program.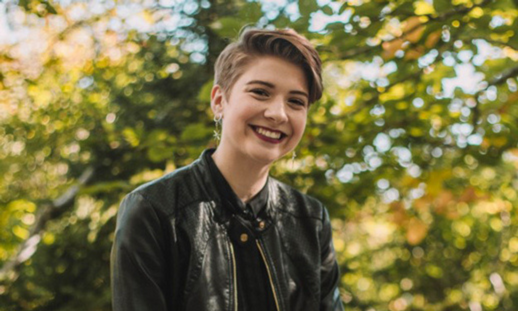 Cyber Security Sponsor-a-Student Recipient
Hannah N., Sponsor-a-Student Recipient
Read about NSCC Cyber Security alum Hannah N.'s experience with Surrogate Technology Management through the Sponsor-a-Student program.
How it works:
A company agrees to sponsor a minimum of one student per year. Employers are required to fund a minimum of $1,500 and up to full tuition, provide work-term opportunities during the spring semester and the potential for full-time employment once the student(s) successfully graduates and meets the company's screening process. The student must commit to doing their work term and/or a period of employment with the sponsored companies.
The Sponsor-a-Student program is intended to be as flexible as possible for employers. We recognize that each company has different ways of hiring and selecting employees and work closely with each company to customize a 'Sponsor-a-Student' model that fits best with their hiring practices and goals.
Benefits for students?
Financial assistance for their studies
Guaranteed work-term and/or period of employment
Direct work experience for students seeking full-time employment post-graduation
Benefits for employers?
Access to students studying in fields related to their business
Levels the playing field for companies access to student talent
Provides input into future employees
Guaranteed work-term and/or employees
Builds loyal and dedicated employees
Help support and train the workforce of tomorrow.

To get in touch about joining the Sponsor-a-Student Program, please contact Ben Trenaman at .