NSCC Sydney Waterfront Campus update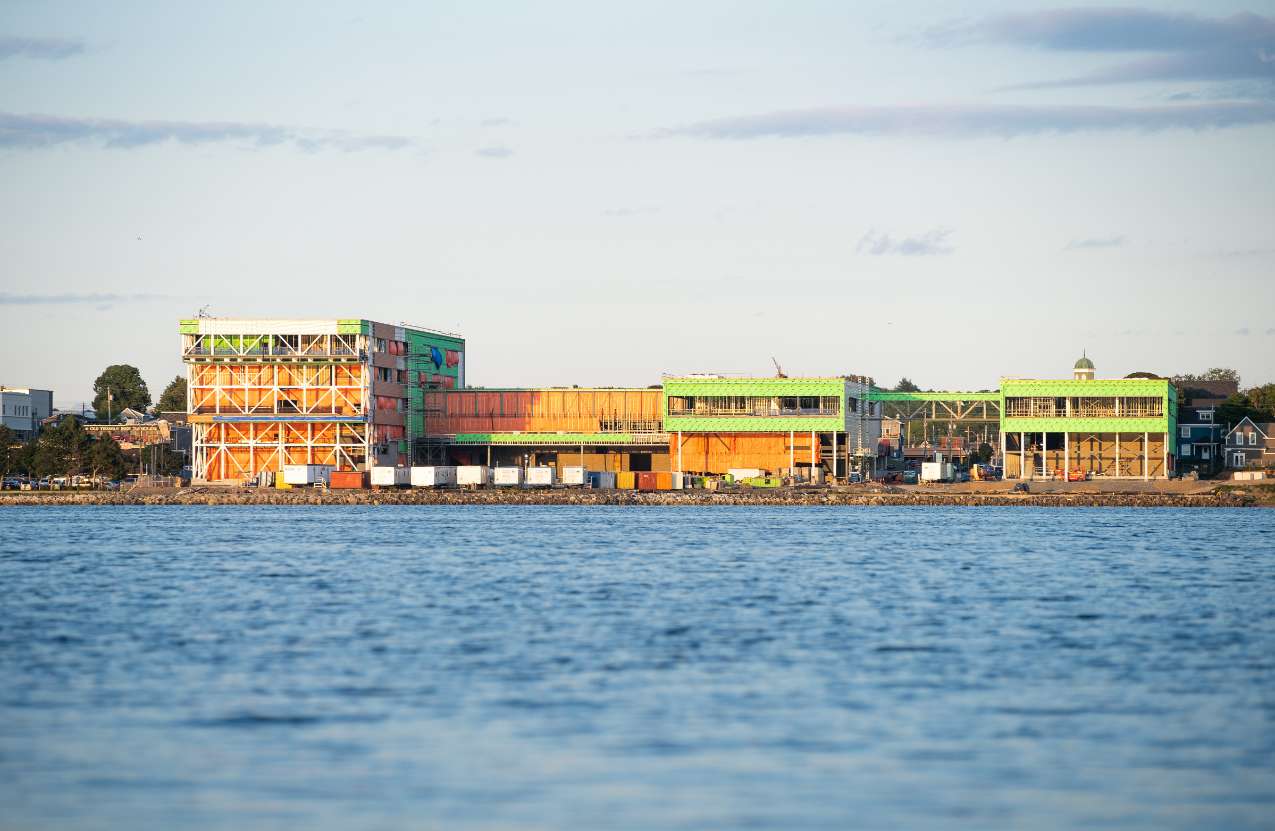 Campus name announcement
Since the announcement of the new campus in 2019, the name of the campus has been a mystery. As of Friday, December 2, NSCC announced that Marconi Campus will have a new name, becoming the Sydney Waterfront Campus when it opens.
Look at how far we've come
Time is flying by with the construction of NSCC's new campus in Downtown Sydney! The Sydney Waterfront Campus is reshaping the landscape of the downtown core and waterfront, we're excited to see the changes it'll bring to the area and the benefits it'll offer the students and the community as a new space for learning and innovation.
The build is currently 50% complete and on track to open in 2024. The site team is busy installing all the windows and winterizing the site so work can continue throughout the winter months. The Campus spans four buildings connected via a series of pedways, it will include increased collaborative learning and working spaces, an Applied Research Centre, cultural spaces including an Elder room, a theatre and a daycare.
In addition to the current programming offered at Marconi, the new Campus will offer programs such as Marine programming and expanded culinary offerings, including food and beverage processing.
Engineers Nova Scotia tour
With such an exciting project, everyone is eager to get a peek inside. On December 2, we were able to do just that. NSCC and NSCC Foundation played host to a group of engineers from Engineers Nova Scotia and invited guests for a hard hat tour of the site. Members from the design team and construction site walked the group through the building and provided an inside look at what's to come once it's completed.
It was an opportunity to experience the scale of this project firsthand and see the clear transformational impact it will have on the community and Nova Scotia as a whole.