Continuing support for Indigenous students at NSCC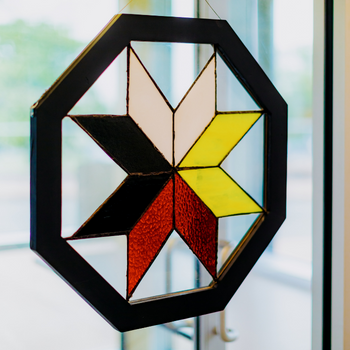 Taking action
The Indigenous Student Supports Program was launched in 2021 alongside a fundraising initiative led by Lorraine Glendenning and Alanna Stockley. Lorraine and Alana approached the Foundation with a desire to contribute to the actions of the Truth and Reconciliation Commission Report through a fundraising initiative. Through discussions led by NSCC's Indigenous Student Advisors and the Senior Advisor of Mi'kmaq and Indigenous Initiatives, a program was designed to meet the distinct needs of Mi'kmaq and Indigenous students. With the program framework in place, Lorraine and Alana started their fundraising initiative for the program that recently reached its goal of $30,000.
"Reaching the fundraising goal for the Indigenous Student Support Program demonstrates that Nova Scotians are committed to truth, to remembering and honouring the past, and also to practical reconciliation through supporting tomorrow's leaders," said Lorraine.
Providing financial and community support
The program is helping students through financial aid and dedicated cultural supports on campus. So far, 12 students have received Cost-of-Living Bursaries, 31 students have received funding through the Indigenous Students Immediate Needs Fund and the program funded Elders on campus at NSCC's Pictou and Burridge Campus.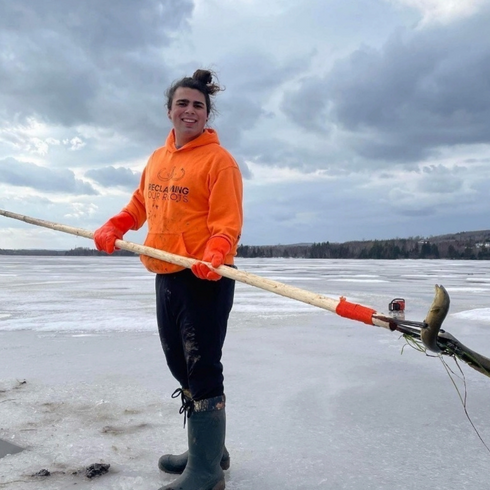 Being able to access the supports I need to stay strong and heal through school, which is very consuming, allows me to get past some of the barriers. This award will allow me to be the best student I can be and will help me to continue to push through.
Alex S.R.
Social Services, Truro Campus
Cost-of-Living for Indigenous Students Bursary Recipient
Need for support
To date, the program has received over $77,000 in grant and donor funding thanks to a $45,000 Building Vibrant Communities Grant from the Province of Nova Scotia and Lorraine and Alanna's fundraising initiative. To continue and expand the program's impact on Indigenous students at NSCC, we need your support.
The generosity of donors and partners like you can continue making a difference through increased financial aid and additional campus supports for Indigenous students province-wide. Donate online to the Indigenous Student Support Program today, or contact us to discuss how you can support:
Phone (toll-free): 1-866-745-7919 | Fax: (902) 491-4828
Email: