Indigenous book bundles donated to campus libraries in recognition of Mi'kmaq History Month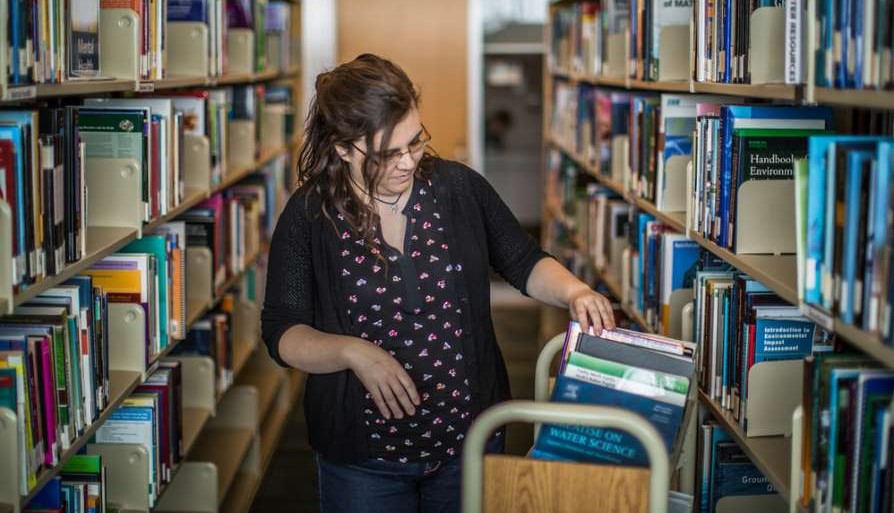 Mi'kmaq History Month
In 1993, Premier John Savage and Mi'kmaq Grand Chief Ben Sylliboy declared October the official month of celebration and recognition of Mi'kmaq heritage and culture in Nova Scotia.
This year, the NSCC Foundation marked Mi'kmaq History Month with an exciting initiative: contributing book bundles featuring Indigenous authors and themes to all NSCC campus libraries.
"Encouraging all students to engage with and learn from first-voice Indigenous works is a key priority for NSCC Libraries and Learning Commons. We're absolutely thrilled to include these titles in our collections," says Debbie Costelo, Manager, Libraries and Learning Commons, NSCC.
Through the NSCC Foundation's ongoing partnership with the Atlantic Publishers Marketing Association and the NSCC #ReadAtlantic curated book list, this project means Indigenous titles, including children's books, are available to students and their families across the province. Featured titles include Daniel Paul, Mi'kmaw Elder, by John Tattrie; I Lost My Talk, by Rita Joe; I'm Finding My Talk, by Rebecca Thomas; Indian School Road, by Chris Benjamin; and Out of the Depths, by Isabelle Knockwood.
In February, the NSCC Foundation will celebrate African Heritage Month by donating book bundles including titles featuring African and Black Nova Scotians and Canadians authors and themes.