Planned gift offers second chance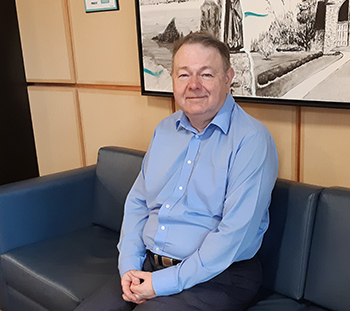 From an early age, Malcolm Lake's parents drummed into him the value of education. Now a legacy gift in their memory will ensure recipients have access to a transformational learning experience.
"I like the idea of giving somebody a second chance," says Malcolm.
Beyond his own lifetime, a bequest in his will is set to establish The NSCC Malcolm Lake Endowment Fund.
Proceeds from the endowment will finance the Wilfred & Kathleen Lake Bursaries at Kingstec Campus, in perpetuity. A minimum of two renewable bursaries will be available annually, valued at approximately 50 per cent of tuition, and open to students who demonstrate financial need, good academic standing, civic engagement and leadership potential.
"In terms of my objectives – I'm trying to help people to lead productive, socially responsible lives," says Malcolm, an accountant with an MBA who will soon retire from a UK architecture firm. He settled in 2012 in the Annapolis Valley, where he has family ties.
"I opted for NSCC because the programs tend to be shorter and so I can help more people. But also because the world has changed and college is more results-oriented. If people care about the world they're leaving when they're gone, the best thing they can do is to help give people the skills and the knowledge to carve their own way."
Looking to make a legacy gift?
If you're interested in establishing a planned legacy gift to help future NSCC students, contact the NSCC Foundation: 1-866-745-7919 or