Team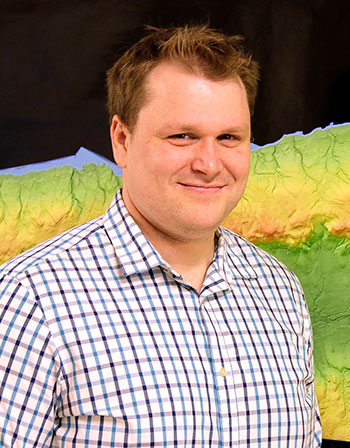 Dr. Mathew Vankoughnett
Research Scientist
Mat is a terrestrial ecosystem ecologist with an interest in biogeochemical cycling, plant ecology, ecophysiology, microbial ecology, and global change ecology. After spending years working on climate change, it was a natural transition to move onto his role at NSCC. Working across different scales of observation, Mat links resource acquisition at the level of the individual, to community dynamics, and overall ecosystem function.
With a strong understanding of ecological patterns and processes, Mat's research combines studies of basic ecological questions with applied research, to overcome real-world environmental problems. Mat holds a Ph.D in Biology from the University of Western Ontario.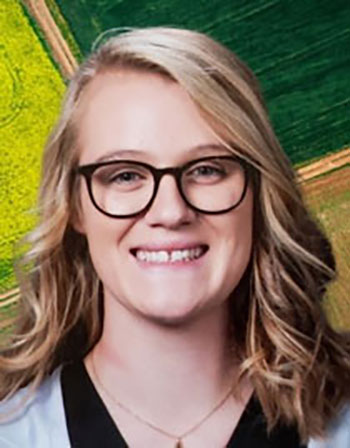 Jenna Bekkers
Research Assistant
Jenna Bekkers is a research assistant with the Applied Environment and Agriculture Technology Research Lab (EATLab). She joined the team in the spring of 2021 after having graduated from the Bachelor of Science in Agriculture Plant Science program at Dalhousie University. Jenna grew up on a farm and this interest led to an attraction towards conducting agricultural research.
Jenna brings more than two years of wide interdisciplinary research and practical experience in the indoor and outdoor agricultural sector, such as greenhouse production, pest management, landscape horticulture, and food production. Interestingly, Jenna holds the distinction of being the only member of the Applied Research department to have her small aircraft pilot's licence and is looking to adapt her love for flying to advancing the unmanned aerial vehicles agricultural research being conducted in the EATLab.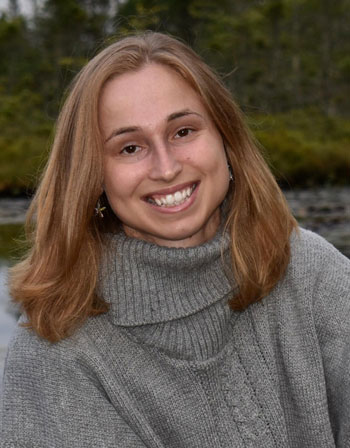 Rachael Kendall
Research Associate
Rachel Kendall is a research associate with the Applied Environment and Agriculture Technology Research Lab (EATLab) and joined the team in December 2021. After receiving a diploma in Environmental Engineering Technology from NSCC, she pursued an undergraduate degree at Saint Mary's University and a Master's degree at McGill University, where she worked on research projects of soil and peat. This began an interest in soil processes and environmental science. Rachel grew up in rural Nova Scotia and is very interested in applying her knowledge to projects that support sustainability of Nova Scotia industries.

Rachel brings over four years of experience working on a variety of environmental projects including greenhouse gas emissions, soil science, coastal restoration and waste management. Rachel has an in-depth understanding of natural vegetation in Nova Scotia and enjoys learning new things from others about plants.