Student life
International Student Ambassador Program
The International Student Ambassador (ISA) program aims to welcome international students to NSCC and build community. It organizes meet-and-greets, trivia nights, career workshops, etc.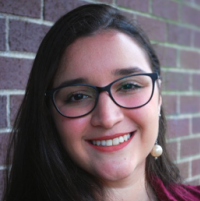 I am originally from Brazil and moved to Halifax in 2019. Also, I am a second-year student of Industrial Engineering Technology at Ivany Campus and Coordinator of the International Student Ambassador Program. My goal is to make sure that all international students from NSCC feel connected and engaged to our campuses and to our community. If you would like to know anything about student life, about your campus or even if you need some peer-advise, please contact me at
Raquel Pires
ISA Coordinator
Student association
You're automatically a member of your student association (SA). Each campus has its own SA, which is governed by an elected executive and various class and program representatives. SAs help improve student life by creating opportunities for balanced lifestyles, promoting health and wellness, organizing events and encouraging campus-wide communication and participation. Often, your partner can participate in SA events, too. Learn more about student life at NSCC
Community life
The more you and your family get to know your new community, the easier your transition to campus life will be. Check out these regional websites for information according to your campus location. You can find details about your local library, language services, business supports, shopping, and more.