Career Options
Seafarers are in demand with thousands of job openings world-wide.  Train at NSCC's Nautical Institute for jobs in maine navigation, marine engineering and ship's catering. Careers at sea offer long vacations, promotions, career flexibility and financial stability. Salaries for ship's officers can start at $70,000 with paid travel from where you live.
Get the skills you need for a rewarding career at sea.  You can help map a vessel's course, make sure its systems are running properly and provide catering -- all while taking part in paid domestic and international travel. 
Explore seafarer roles and responsibilies aboard vessels.
NSCC Marine Training Programs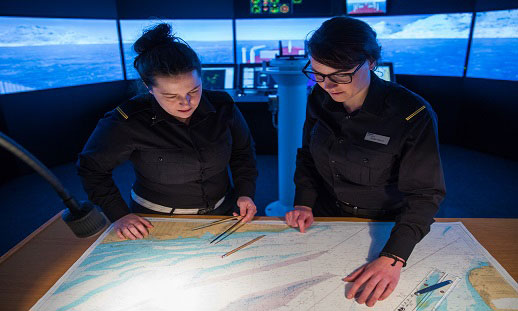 Navigation
Navigational crew are responsible for the safe journey of the ship, its crew, passengers and cargo.
Engineering
Engineering crew keep the ship's electrical and mechanical systems running smoothly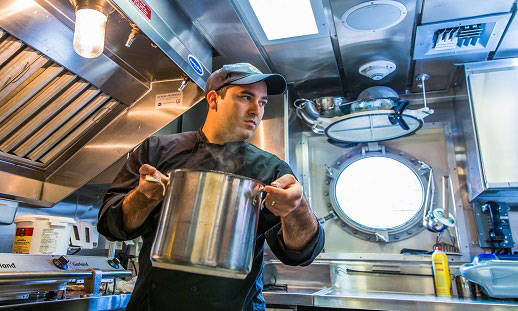 Catering
Ship cooks prepare meals in the galleys of ferries, cruise ships and military vessels.