Success Stories
Taught by expert faculty within the marine sector, more than 1,000 students graduate from NSCC's Nautical Institute every year.
Alexandria Beaton
Nautical grad Alexandria Beaton didn't let her hearing impairment limit her career choice.
Cindy Brown
After spending most of her working life in the marine industry, Cindy's now teaching the next generation of seafarers.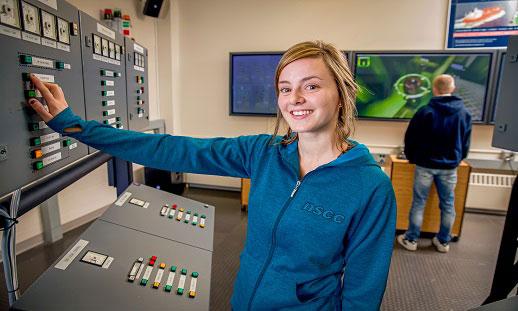 Bonnie MacDonald
Marine Engineering student will be splitting her time between the sea and Cape Breton.