If you've learned with us, you're one of us.
NSCC alumni are part of a growing network of successful graduates with a massive collective reach. We're dedicated to providing opportunities to engage, celebrate and support you at every stage of your career.
Give back to NSCC
For many students, success at NSCC is determined by the support they receive from our alumni community. Learn about ways to support NSCC.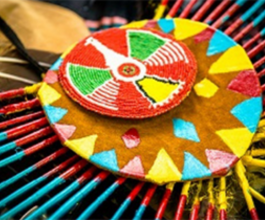 Land acknowledgement
NSCC is located in Mi'kma'ki, the unceded territory and traditional homeland of the Mi'kmaq Nation. Our relationship is based on a series of peace and friendship treaties between the Mi'kmaq Nation and the Crown, dating back to 1725. As Treaty beneficiaries, we recognize that we are all Treaty People.