Spanish & Service Learning Summer School in Ecuador - Mike Williams' Story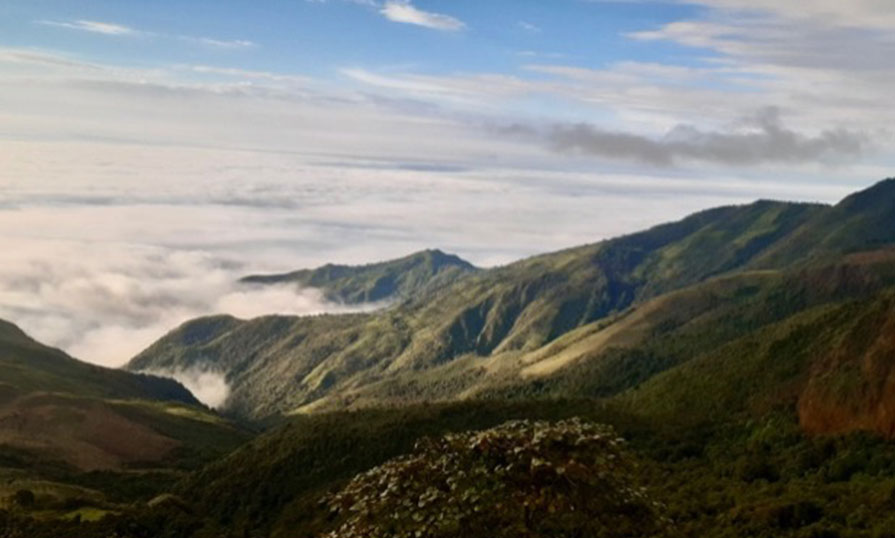 Having done next to no international traveling during my life, I was very excited and nervous about going to another country for a month to learn about their culture and language, all while home staying with a local family. Thankfully, the incredible people of Ecuador were so warm and welcoming that I immediately felt right at home. The language barrier was a bit challenging at times, but with enough patience, hand gestures and pointing, most things could eventually be communicated.
Travelling from Guayaquil to Cuenca in the Andes mountains was one of the many highlights of the trip. The views were amazing while at the same time a devastating showcase of the type of destruction that can be caused by mother nature. Seeing the aftermath of some of the landslides that occurred a few months back and having experienced an earthquake that measured a 6.1 on the Richter scale during our trip, made me realize just how fortunate we are to live in Nova Scotia. But, even with the extra risks involved with having to deal with something like that happening, it's the people of Ecuador that make me want to go back to attend one of their universities and maybe even retire there someday.
Mike Williams
Applied Media Arts Student
NSCC Burridge Campus