Social Entrepreneurship Project in Vietnam - Travis David's Story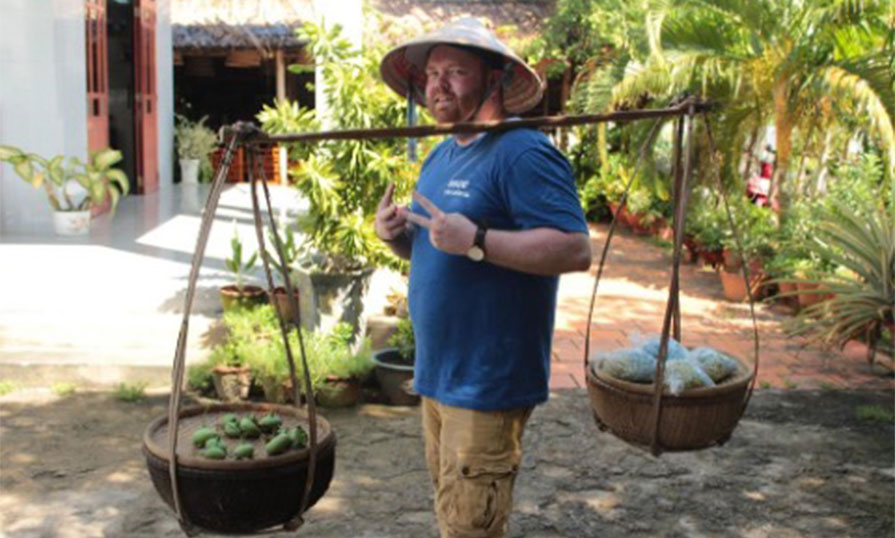 A Lesson in work Life Balance – I am a firm believer there is no such thing as work life balance, that it is an unachievable goal that does little to improve our life, and in fact adds a certain amount of stress that just isn't necessary.
Instead, I believe in work life harmony. Life is such that we constantly pivot, we can never truly balance out work and life as there will always be times when one supersedes the other. Instead of stressing over this unattainable goal we should learn to live in harmony with all aspect of our lives, understanding there is a time to work and a time to self-love.
My time in Vietnam has reinforced my belief in this concept, the shear beauty of the land and the kindness of the people has truly inspired me to take a step back and re evaluate what is important.
To understand that we must not take for granted the privileges that we have in Canada and to support and love not only others but oneself. Vietnam was truly a peaceful country full of beautiful people, amazing food, and breath-taking scenery. This country will be forever more a part of me.
The Diary of a Fat Kid – What I am going to tell you is not for the faint of heart. This story is of a young man and his quest to find the perfect meal.
Lost in a foreign land with no idea how to read, the quest began to find the perfect English breakfast, you know the kind simple yet delicious. Bacon, eggs, toast, and Juice.
In a land that enjoys soup and rice for breakfast, lunch, and dinner this feat seemed impossible. However, on the 8th day of his journey the fat kid struck gold, finding what he believed to be the only package of bacon in all the land!
And so, his quest was completed, and the fat kid was satisfied as he had found his perfect breakfast in all its glory. He will forever cherish the opportunity that was awarded to him through NSCC International! Thank You!
Travis David
Business Administration Student
NSCC Pictou Campus